Judge orders release of secret DOJ memo used to clear Trump of obstruction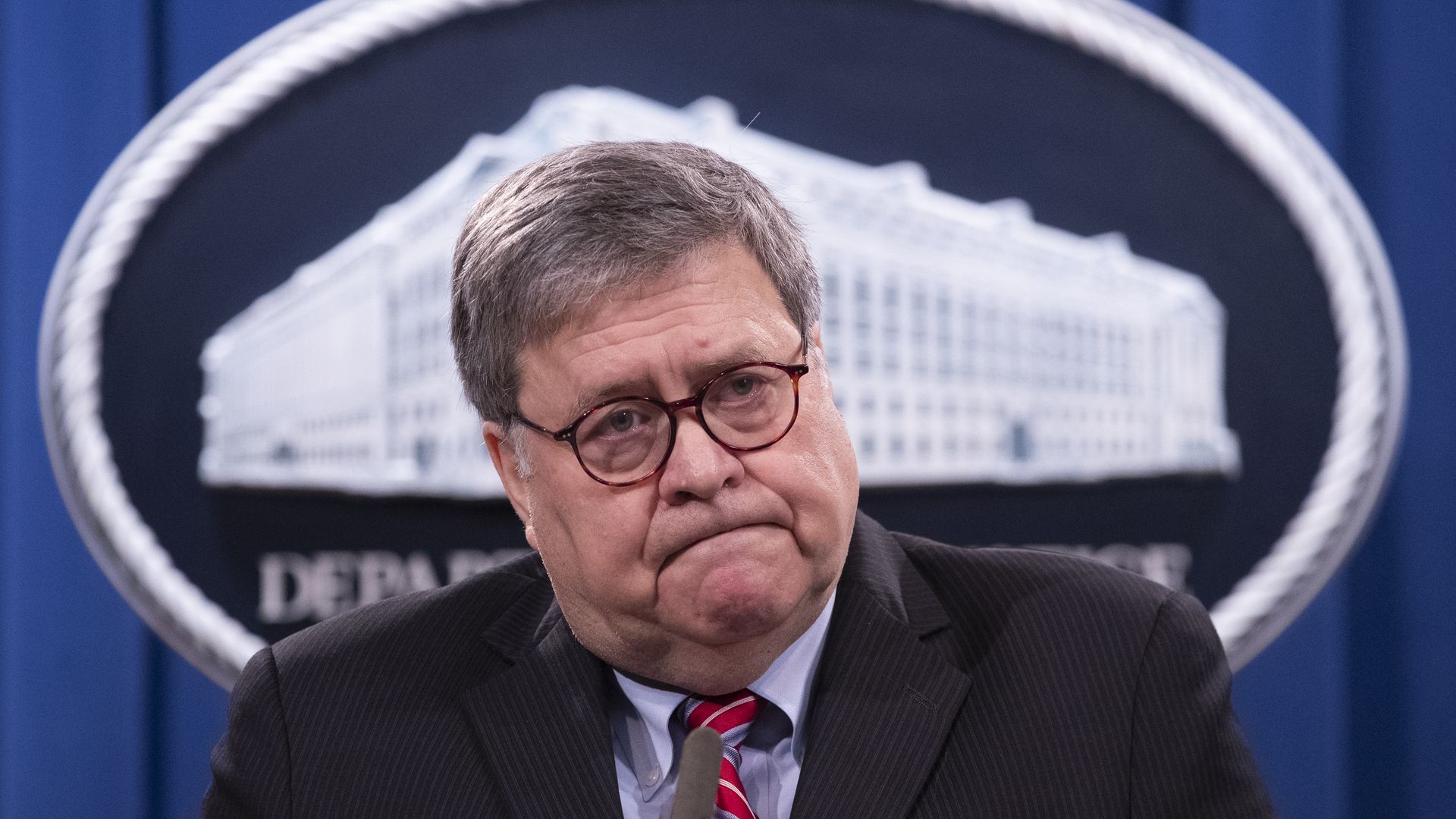 A federal judge on Tuesday called for the release of a secret 2019 Department of Justice memo that then-Attorney General Bill Barr cited to justify clearing former President Donald Trump for obstruction of justice, Politico reports.
Why it matters: Judge Amy Berman Jackson called Barr's public characterization of the Mueller investigation's finding "disingenuous" and said the department had not been clear about what purpose the memo would serve.
The big picture: The DOJ had previously argued that the memo should be kept from public view due to attorney-client privilege and the fact that the memo was used by Barr to help make a decision on whether to prosecute Trump, per Politico.
Now the judge has called for the full memo to be released in response to a Freedom of Information Act suit filed by the organization Citizens for Responsibility and Ethics in Washington.
What they're saying: "[N]ot only was the Attorney General being disingenuous then, but DOJ has been disingenuous to this Court with respect to the existence of a decision-making process that should be shielded by the deliberative process privilege," reads Jackson's opinion.
"The agency's redactions and incomplete explanations obfuscate the true purpose of the memorandum, and the excised portions belie the notion that it fell to the Attorney General to make a prosecution decision or that any such decision was on the table at any time."
Go deeper