Government cash is king for private spaceflight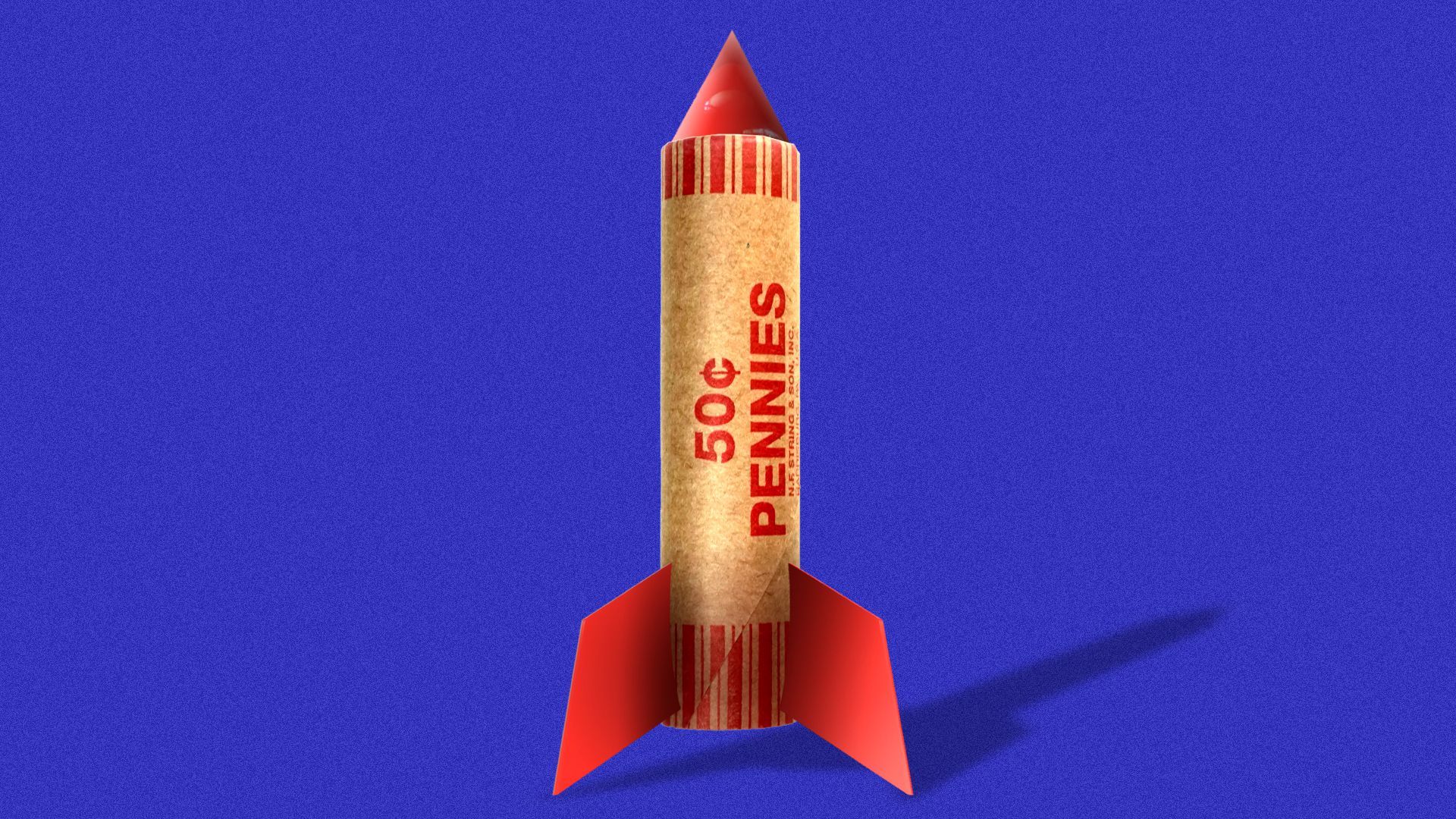 The public fights between Jeff Bezos and Elon Musk over their space companies point to a broader truth in the space industry: There isn't enough money to go around.
Why it matters: The promise of commercial human spaceflight still hinges on billions of dollars of investment from the U.S. government.
At the moment, rocket companies like Blue Origin and SpaceX have to scrape and scrounge for every government contract because it's guaranteed funding and other customers just aren't big enough to support their ambitions.
"If you're a business that wants to operate in that piece of the space ecosystem, your primary customer is either directly or indirectly going to be governments," Bryce Space and Technology's Carissa Christensen told me.
Driving the news: Last week, Blue Origin and Dynetics filed protests against NASA awarding SpaceX a sole contract to build a human-rated lander tasked with bringing astronauts back to the surface of the Moon within the decade.
"It's a setback, but I think they will still continue on with the mission because that's part of the goal and mission of the company," Voyager Space Holdings' Eric Stallmer says of Blue Origin.
NASA is stuck picking a winner among space companies, in part, because the space agency didn't have enough funding from Congress to choose a second provider to move on to the next stage in development.
Musk joked about the protest on Twitter, saying that Bezos' company "Can't get it up (to orbit) lol."
Background: This isn't the first time SpaceX won a government contract Blue Origin was fighting hard for.
The Musk-founded company also received a lucrative launch contract from the Air Force, guaranteeing years of funding.
The big picture: Experts say this government funding is a means to an end — that eventually the commercial spaceflight side of the industry devoted to space activities, like mining the Moon, will look more like the satellite side, with plenty of private and government customers.
But for now, flying to the Moon and sending people and their cargo to space is dominated by government needs, so the funding comes from those agencies.
These systems are also expensive and difficult to build, requiring a lot of upfront investment that can be aided by government funds, Christensen said.
The intrigue: While they're competing for government contracts, Blue Origin and SpaceX actually have very different ways of supporting their dreams of building a city on Mars (SpaceX) or millions of people living and working in space (Blue Origin).
SpaceX Starlink satellites may help bring in revenue that could help fund its bigger plans, while Blue Origin has started with consumer-facing suborbital spaceflight.
"They all want to get to a similar place," Alexander Salter, a senior fellow at the American Institute for Economic Research, told me. "They're taking slightly different routes to get there, and SpaceX's route was more useful for Uncle Sam's purposes."
What to watch: It remains to be seen whether Blue Origin's protest of the contract award will be successful, but for now, NASA has ordered SpaceX to stop work on the program until after the issue is resolved.
What seems clear is that this won't be the last time SpaceX and Blue Origin duke it out for government money.
Go deeper