Biden's new goal: 160 million Americans fully vaccinated by July 4th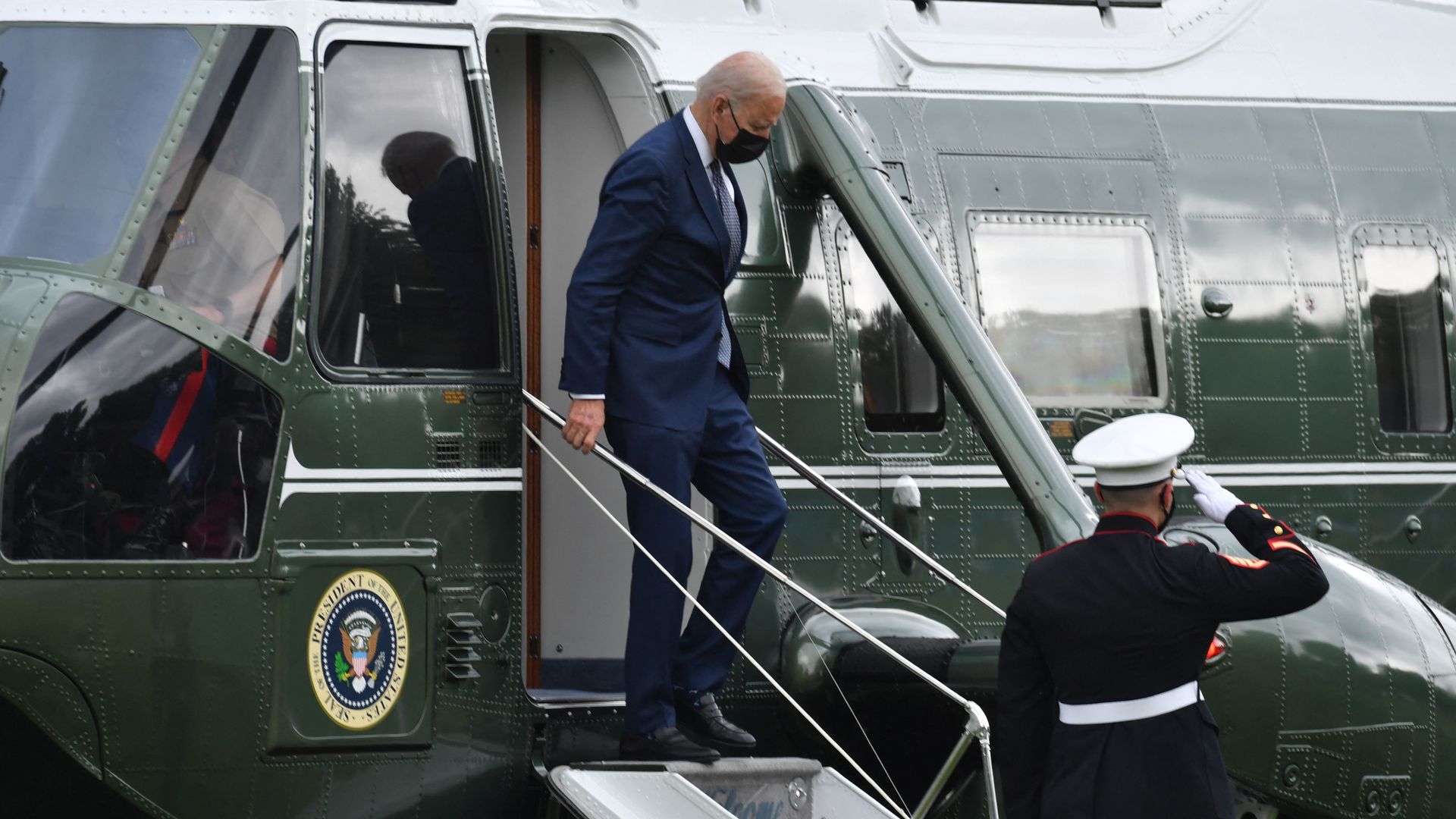 President Biden will announce Tuesday a new goal to get 160 million Americans fully vaccinated and at least one shot administered to 70% of individuals by the Fourth of July holiday, senior administration officials told reporters.
Why it matters: The administration had previously set goals of 100 million and 200 million shots — not full vaccinations. It aims to achieve the new goals with a plan to make vaccines more accessible and a continued public education campaign aimed at harder-to-reach and more-hesitant communities.
Officials said the administration also is prepared to mobilize immediately to begin vaccinating adolescents as soon as the FDA authorizes the Pfizer-BioNTech vaccine for 12– to 15-year-olds.
The agency was expected to grant that authorization by next week, the New York Times reported Monday.
During remarks being delivered Tuesday afternoon, the president was announcing efforts to make vaccines more accessible, including directing pharmacy partners to increase walk-in vaccinations.
FEMA also will increase the number of mobile vaccination sites, to target those in communities with less access to vaccines.
$250 million will be awarded immediately to local governments to boost their public education campaign efforts.
The administration will specifically target those in rural areas by shipping new vaccines to rural health clinics.
Over $100 million from the American Rescue Plan — the $1.9 COVID-19 relief package passed earlier this year — will be used to support vaccine education efforts in approximately 4,600 rural health clinics nationwide.
Administration officials previewed loosened public health restrictions as more Americans get vaccinated.
"That really is our goal and the goal of the president, to get people vaccinated as quickly as we possibly can … so that we can do what we all want to do is to continue and gradually pull back on the restrictions, so that we can get back to our normal lives," one senior administration official said.
Between the lines: Officials noted the 70% goal does not mean the country will reach "herd immunity," and they continued to distance themselves from that ultimate goal.
"Rather than getting hung up" on the "elusive" target, one official said, the administration will concentrate on getting as many people vaccinated as quickly and as expeditiously as possible.
"The one thing we do know that when we do that, the number of cases, unquestionably, will go down," the official continued.
Go deeper