Alabama Senate candidates already tacking hard right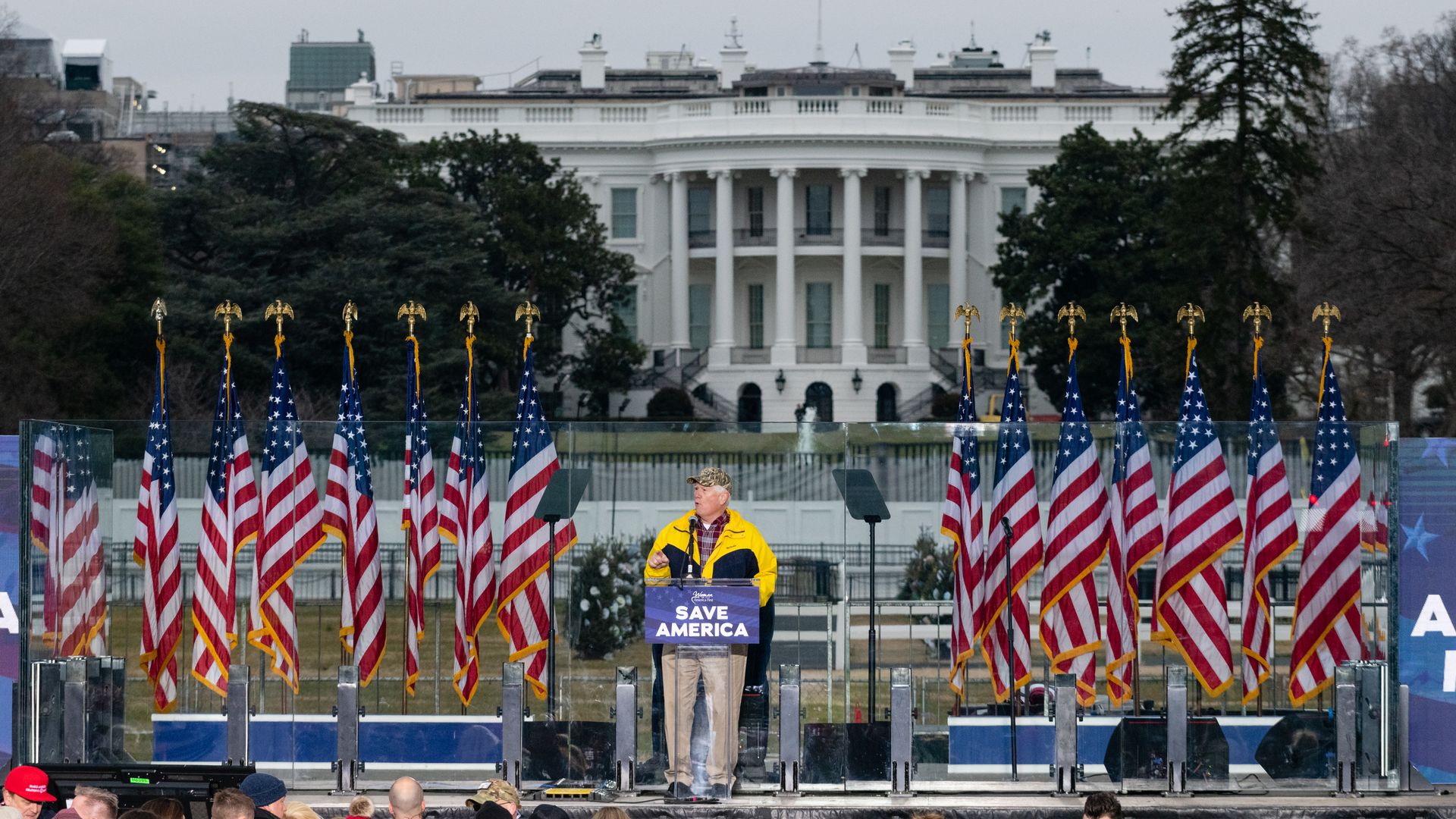 Two candidates for the Alabama Republican Senate nomination are trying to out-do each other with early, far-right appeals over Second Amendment rights and criticism of transgender athletic participation.
Why it matters: Rep. Mo Brooks (R-Ala.) and former U.S. Ambassador to Slovenia Lynda Blanchard were expected to tack toward the fringe in deep-red Alabama. They are, but they're also differing in one respect: who they're targeting with their ads.
Blanchard's paid posts on Facebook and Instagram have uniformly targeted users in Alabama, according to the sites' political ad disclosure database.
Brooks' advertising is broader; some focused on his home state but many of his ads on the platforms are running nationally.
The pattern suggests Brooks is looking to fundraise, while Blanchard, running against a Trump-backed candidate in a state that voted for him by a 25% margin, is focused on persuasion.
Between the lines: In one spot, Brooks invoked a 2017 shooting that nearly killed Rep. Steve Scalise (R-La.) to establish his Second Amendment bona fides.
"Mo Brooks stood up for the Second Amendment after being shot at during the congressional baseball game," declare a round of Facebook and Instagram ads from his campaign. "Will you stand up for Mo now? Chip in to support his campaign for U.S. Senate."
His campaign ads also include appeals to back "MAGA Mo," complaints about "wimpy Republicans," attacks on Rep. Maxine Waters (D-Calif.) and claims that President Biden is "coming for our guns."
The ads also include routine invocations of Trump's early endorsement of Brooks. He's even incorporated "endorsed by Trump" into the campaign's logo.
The other side: Blanchard, the only other declared Republican candidate, is doing what she can to align with Trump despite his endorsement of Brooks.
Blanchard's campaign bills her as the "former Ambassador to Melania's home," and says she is "the only Trump Approved & Trump Appointed candidate who can advance the MAGA agenda."
Her ads on Facebook and Instagram include frequent appeals to hot-button culture war issues.
They criticize Major League Baseball for relocating the All-Star Game from Georgia over the state's newly imposed voting restrictions, and rail against trans athletes' participation in sports of their chosen gender.
Go deeper