Warren Buffett hasn't made an "elephant" megadeal since before the pandemic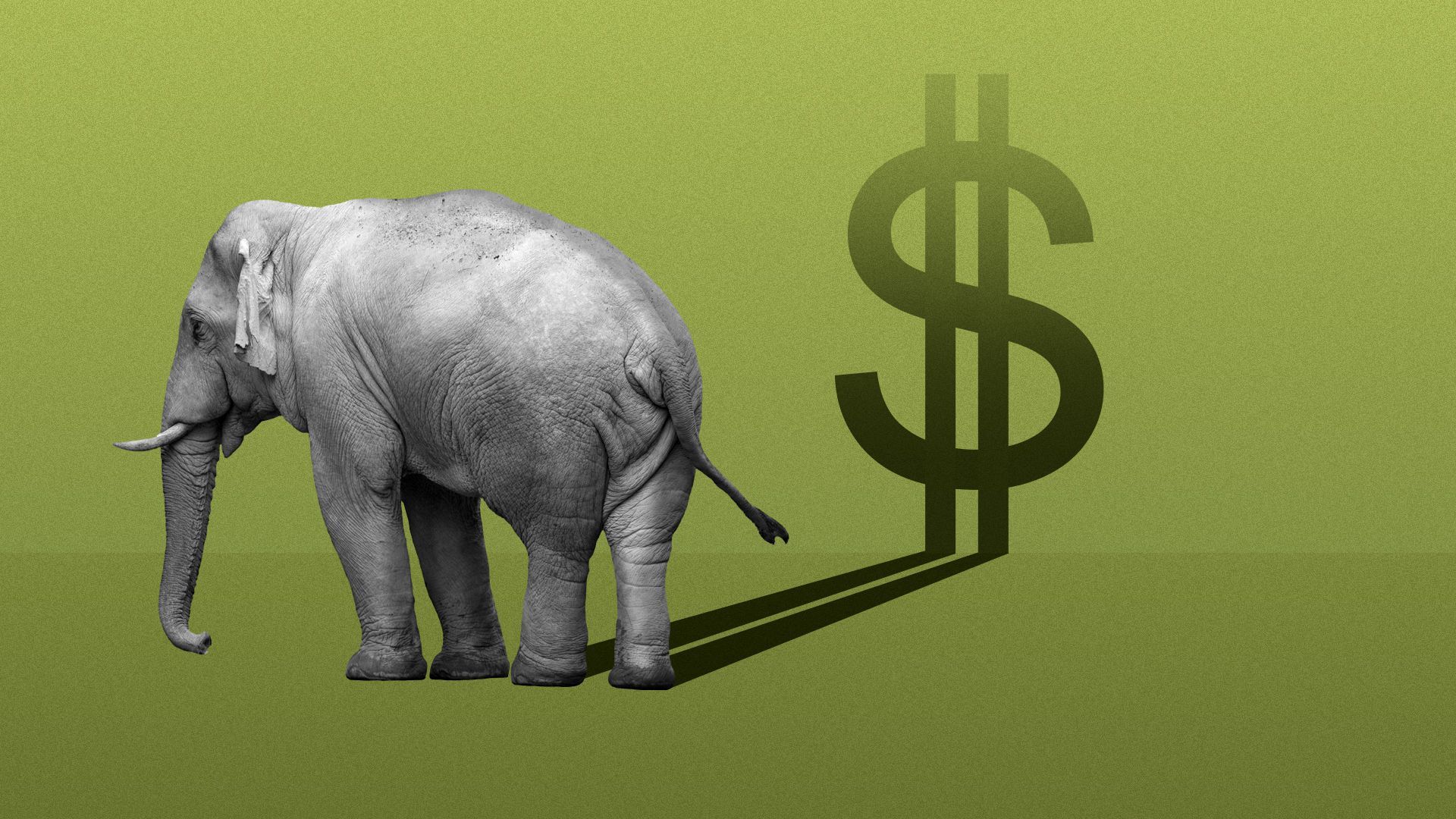 Warren Buffett doesn't have much use for unicorns, instead building his Berkshire Hathaway empire by hunting for the sort of asset-heavy megadeals that he calls "elephants."
Driving the news: Berkshire hasn't fired a shot from its elephant gun in quite some time. Not even last spring, when many thought it would become the bailout partner of first resort, much like the role it played in 2008.
Yes, Berkshire did pay $10 billion for Dominion Energy's gas transmission and storage business last July, but that's still a small deal by its standards.
It reports having over $145 billion in cash at the end of March.
What happened: Buffett over the weekend said that his spring 2020 inaction was partially due to rapid and robust government intervention — from both the Fed and Congress — and his own caution over how the pandemic would play out.
He also noted worry that Berkshire's presence could have caused government to delay aid to specific companies or sectors, which is why he sold out of airlines at a loss.
Buffett and Charlie Munger also cited the influence of SPACs. That one didn't ring terribly true, since Berkshire should be playing in a bigger league than the vast majority of SPAC mergers.
The bottom line: Buffett has said the elephant deals make his "heart beat faster." But he's still sitting on stable, as the broader merger market's EKG machine is spiking.
Go deeper