Top general no longer opposes change in sexual assault policy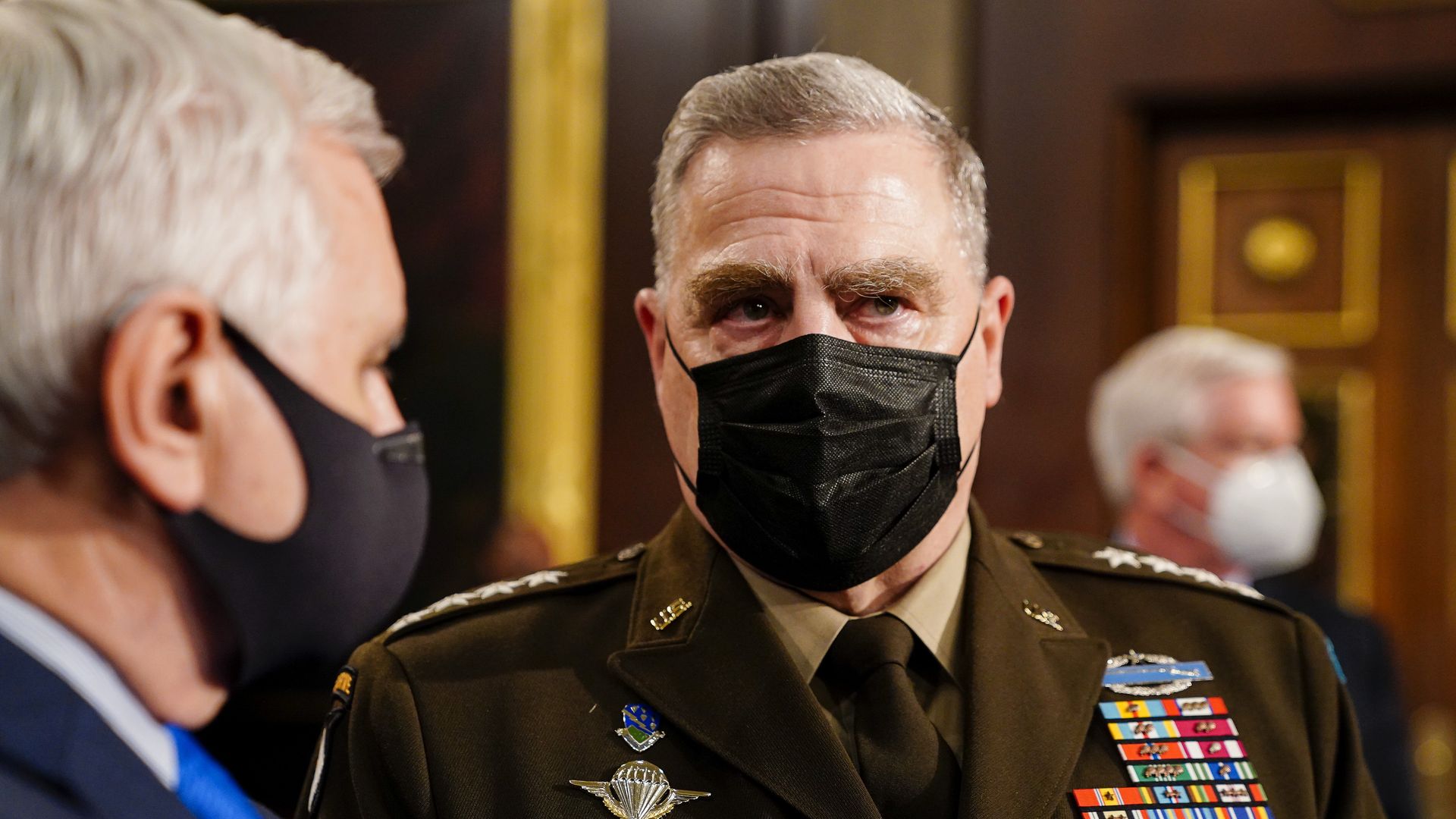 Gen. Mark Milley, chairman of the Joint Chiefs of Staff and senior military adviser to the president, said Monday he is now open to a proposal that would take decisions on sexual assault prosecutions out of commanders' hands, AP reports.
Why it matters: Failure to address sexual assault has dogged the military for years, and it became a national issue after Vanessa Guillén's death last year. Milley's comments will likely add weight to the call for change.
What he's saying: The proposed changes Milley referred to were recommended by an independent review panel. Though he did not endorse them, he said the military's issues surrounding sexual assault have persisted for too long.
"We've been at it for years, and we haven't effectively moved the needle," he said. "We have to. We must."
Part of his shift in opinion is due to junior service members' lack of faith in the fairness of sexual assault case outcomes, he said, though he noted he is reserving final judgment until military leadership has reviewed the recommendations.
"That's really bad for our military if that's true, and survey and the evidence indicate it is true," he said. "That's a really bad situation if the enlisted force — the junior enlisted force — lacks confidence in their chain of command to be able to effectively deal with the issue of sexual assault."
The big picture: The commission delivered its initial recommendations to Defense Secretary Lloyd Austin last month. He is expected to give service leaders roughly a month to review and respond, per AP.
For certain special victims crimes, including sexual assault and sexual harassment, designated independent judge advocates should report to a civilian-led office of the Chief Special Victim Prosecutor to decide whether to charge someone and if that charge should proceed to a court-martial, the panel said.
Top military leaders like Milley have vehemently opposed such a move for years, arguing that the authority to discipline service members should lie with commanders, AP reports.
Over 20,000 service members said they experienced some type of sexual assault in 2018, according to AP. Only a third of those members filed a formal report.
Go deeper