Companies face pressure to conduct racial audits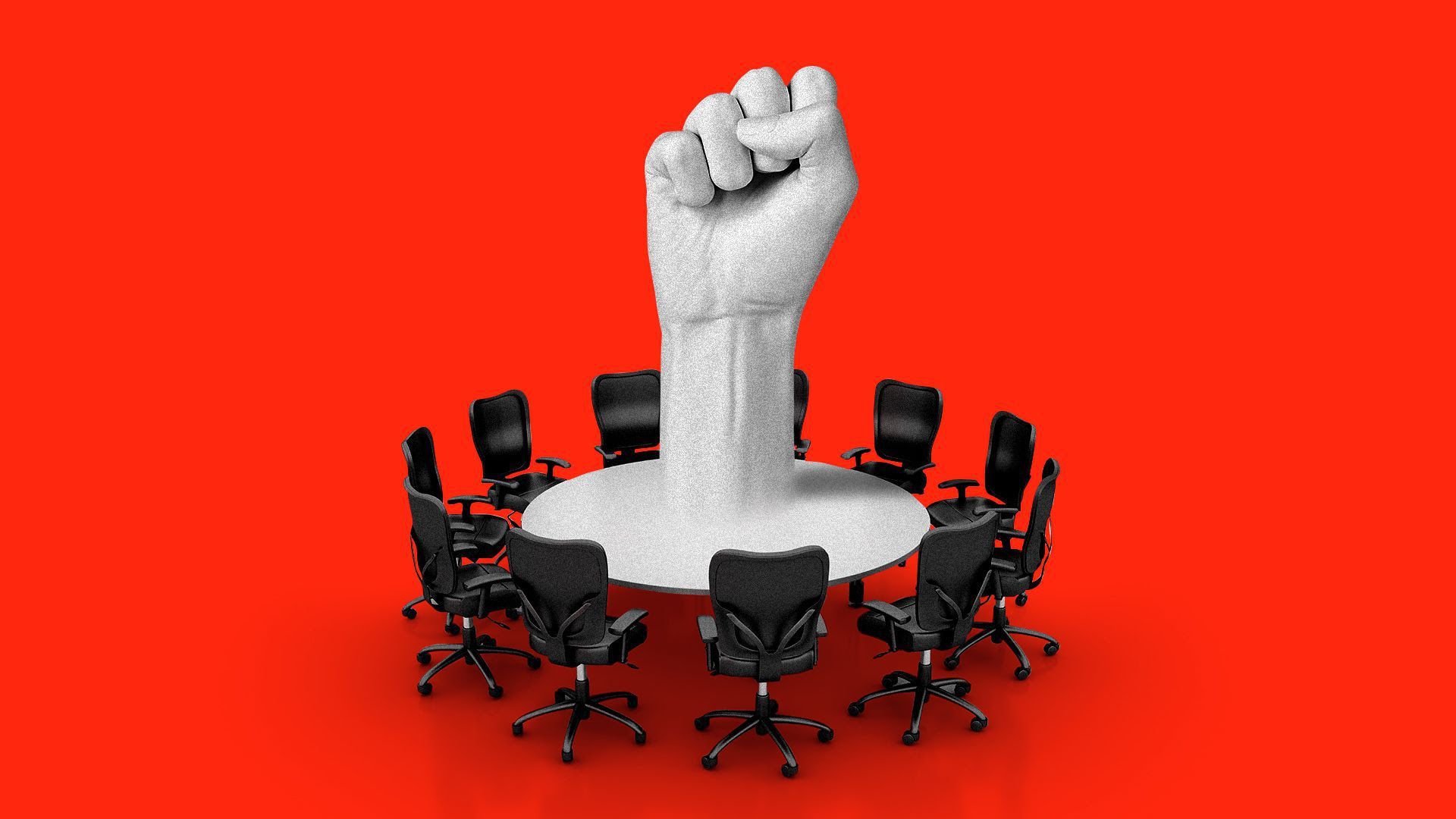 Here's the new battleground for racial justice in corporate America: shareholder meetings currently underway.
Why it matters: Advocates see this year's proxy season as an ultimate test for corporations that made statements against systemic racism in the past year.
What's new: There's an unprecedented campaign to get shareholders to support racial audits of businesses. Companies — so far — are staving off the push in a number of high-profile fights.
How shareholders vote could push a company to hire an independent party that would comb through its business and determine if and how it perpetuates systemic racism.
Catch up quick: Annual meetings are where shareholders vote on key company decisions — think executive pay or new board members.
They are increasingly venues in which shareholders nudge companies on diversity and climate change.
Yes, but: Companies including J&J, Citi and Goldman Sachs recommended shareholders vote against the proposals — noting they are already taking steps on this front.
The companies won: A majority of investors voted against proposals requiring racial audits and more disclosures.
But a sizeable minority of investors have supported these issues — over a third, in the case of Citi and J&J.
What they're saying: "Your actions, through your proxy votes, will make it clear" whether firms are serious about shifting behavior, more than 100 racial justice leaders said in an open letter to asset managers — massive shareholders whose votes are powerful.
"Companies are making statements that they're doing things, but statements don't seem to be enough anymore," says Heidi Welsh, founder of Sustainable Investments Institute.
What to watch: Amazon and JPMorgan face votes on racial audits in coming weeks.
BlackRock said it would conduct its own racial equity audit. A shareholder proposal — which has since been withdrawn — called on the company to do so.
Go deeper