Apple v. Epic Games trial provides heavily redacted peek inside the industry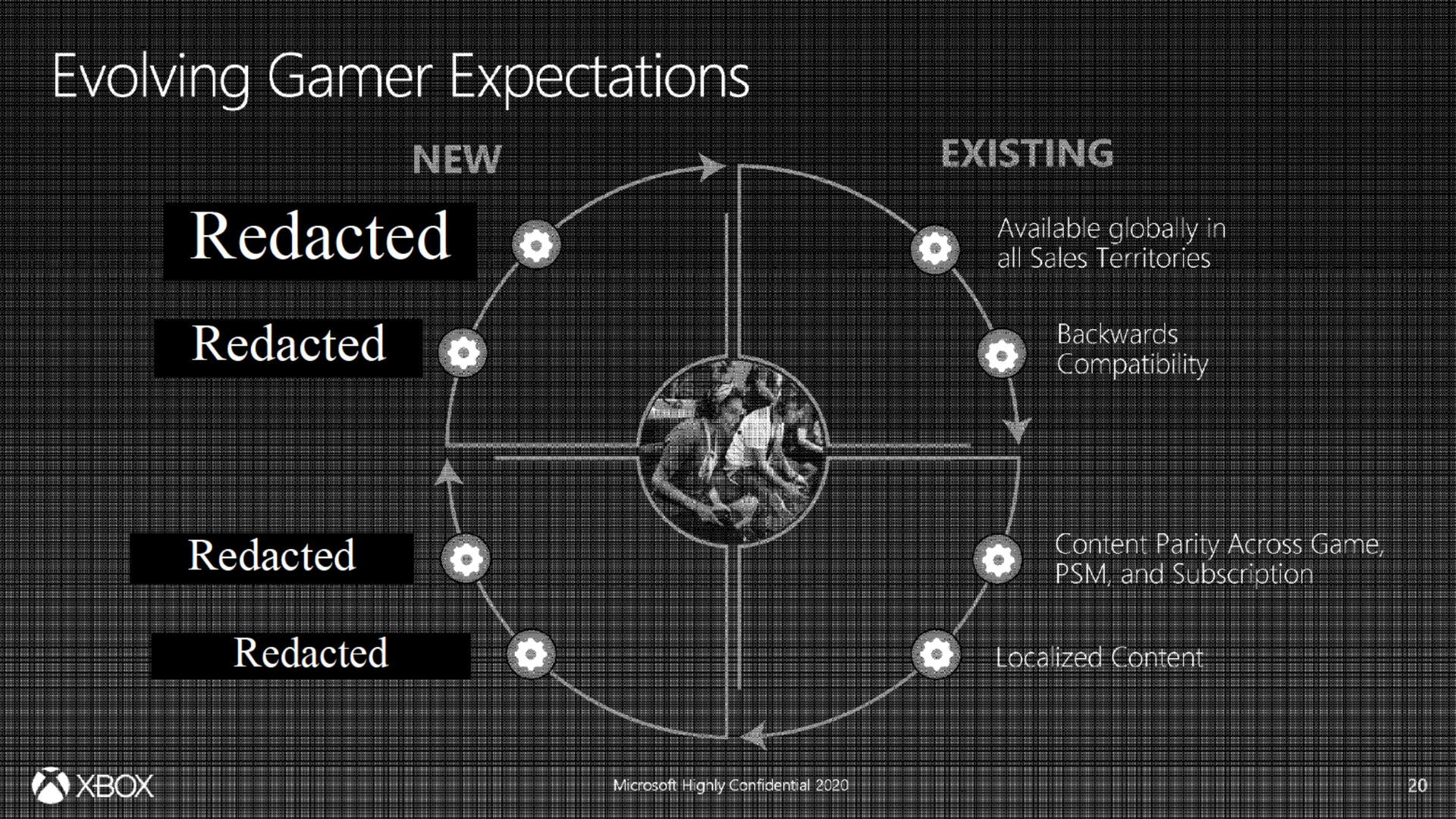 Court filings from the Apple and Epic Games faceoff offer a peek at the inner workings of some major players in gaming.
Why it matters: Gaming is as secretive an industry as it gets, and companies such as Microsoft are locked into years-long competitive cycles against the likes of Nintendo and Sony.
Multiple Xbox planning documents, blackened with redactions, outlined the company's gaming ambitions.
A Microsoft study of games industry profit for 2019 called free-to-play the "industry's primary business model (70% of total revenue)" and noted that it "sees the healthiest profit margins (32%)."
The study calculated operating profits for other big gaming companies, pegging Sony's first-party game development as operating with a 66% profit margin, Nintendo at 49%, and figuring that even in 2019, Nintendo was making money off Switch sales.
An Xbox document surveying the gaming landscape featured an internal review of their rival's most prestigious 2020 release — the grim, Sony-made PlayStation 4 exclusive "The Last Of Us Part II."
"We loved it, had a great time playing it."
Key scenes "really show what other games, especially pure narrative adventure games, should be aspiring to accomplish with their character dialogue, presentation and voice acting."
"That said, [development studio] Naughty Dog still can't seem to make decent gun combat in any of their games."
A 25-page Nintendo contract between the gaming giant and a publisher is so heavily redacted that some pages have no readable words.
One legible section requires any Japanese signatories to affirm that they have no ties to "Boryokudan," or organized crime.
Go deeper