Blinken raises "serious" concern over removal of top El Salvador judges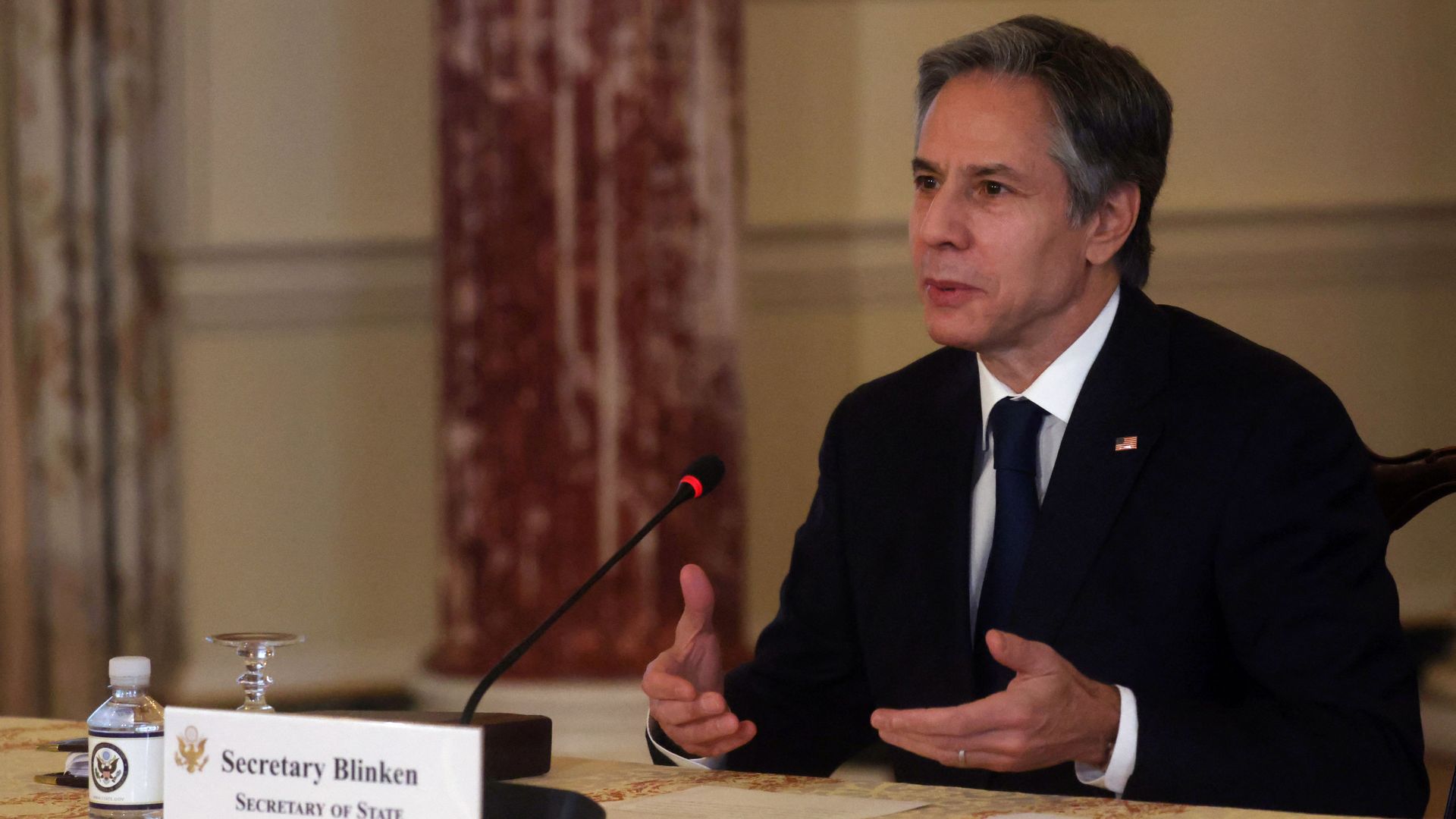 Secretary of State Antony Blinken spoke with El Salvador President Nayib Bukele via phone Sunday to express "serious" concern over a recent vote to remove all magistrates of the country's constitutional chamber, State Department spokesperson Ned Price confirmed in a statement.
Why it matters: El Salvador's legislature voted 64-19 on Saturday to remove five magistrates in the country's highest court, AP reports. The magistrates "had angered Bukele by ruling against some of his tougher measures during the pandemic," per AP.
An additional vote took place shortly after midnight on Sunday to remove Attorney General Raul Melara, Reuters reports.
What they're saying: "Democratic governance requires respecting the separation of powers, for the good of all Salvadorans," Blinken tweeted.
He said that yesterday's vote would "undermine El Salvador's highest court" as well as Melara. Blinken added that the AG had been "fighting corruption and impunity," and was an effective partner with the U.S.
The general secretariat of the Organization of American States in a Sunday statement accused the country's executive branch of guiding the decisions behind the removal of the magistrates and the attorney general.
Go deeper