New York Police Department retires robotic police dog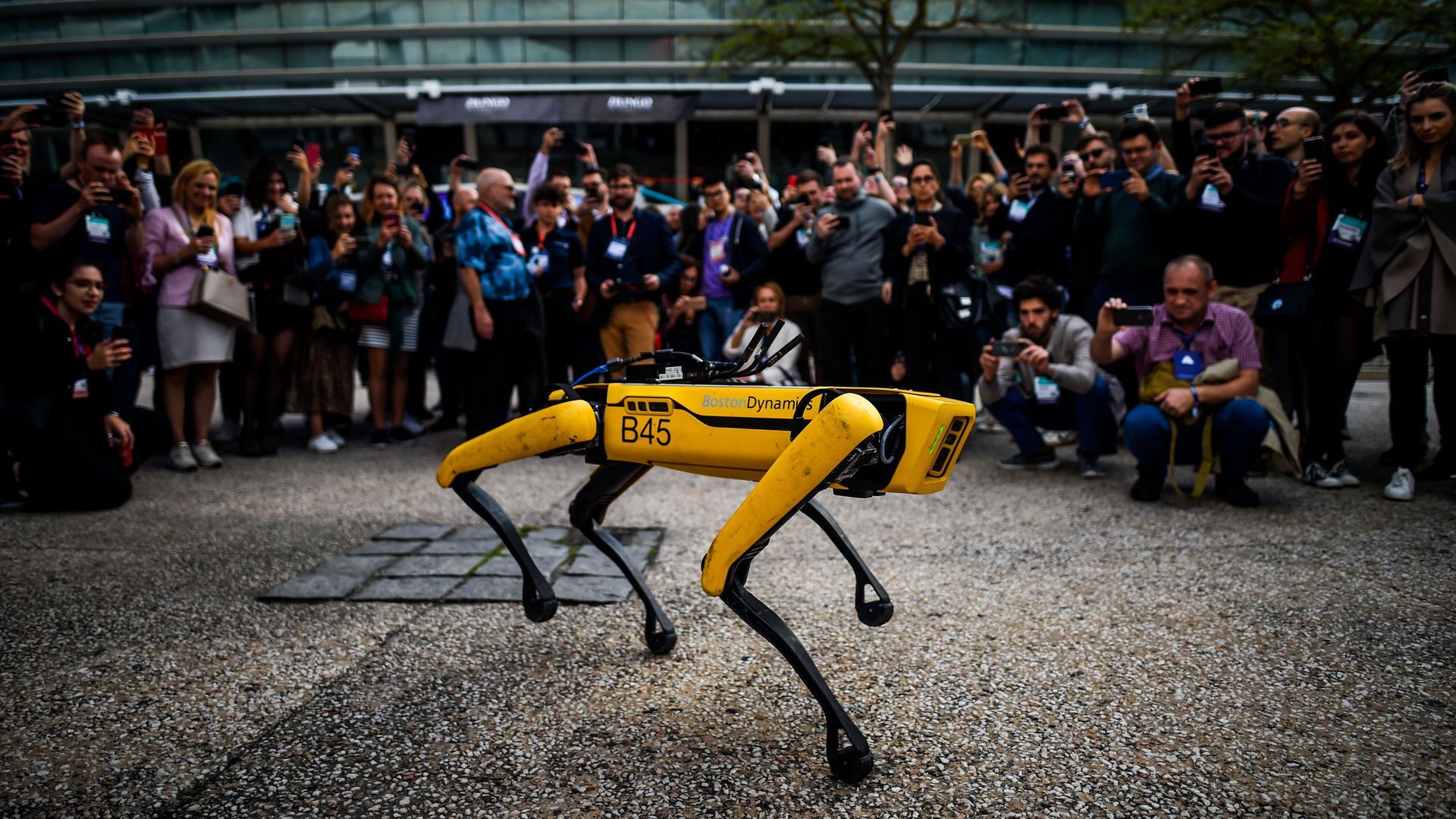 The New York Police Department terminated its contract for a robotic dog after residents complained.
Why it matters: Robots and drones are becoming a bigger part of policing, but their presence makes some people feel uncomfortable, as they've come to symbolize the growing militarization of the police.
Driving the news: The NYPD revealed this week that it had ended a $94,000 contract with the robotics company Boston Dynamics for a four-legged robot that officers named "Digidog."
Digidog had been acquired by the NYPD last August, and it had been employed in the field a few times since then, including one instance when it was used to scout a hostage situation in the Bronx before officers entered the building.
Digidog, which is agile enough to climb stairs — a feat even the murderous Dalek robots in "Doctor Who" long struggled to manage — was meant to be used in situations deemed too dangerous for human officers.
The catch: Its presence at a hostage situation at a public housing building in Manhattan caused a fierce backlash among residents and politicians who saw it as alienating and a waste of taxpayer money.
Background: Police have used robots for decades to respond to hazardous situations, but concerns about the technology spiked after the Dallas police killed a mass shooter in 2016 by blowing up a bomb-squad robot.
On the one hand: Given that police who are under threat — whether real or imagined — are more likely to respond with violence, the possible increased use of unarmed robots might make both officers and the people they are meant to serve safer.
On the other: Taking human officers out of the equation will do little to improve deteriorating relations with the public.
Go deeper: Des Moines metro police using controversial facial recognition tool
Go deeper