Fire in COVID-19 hospital ward in India kills 18 patients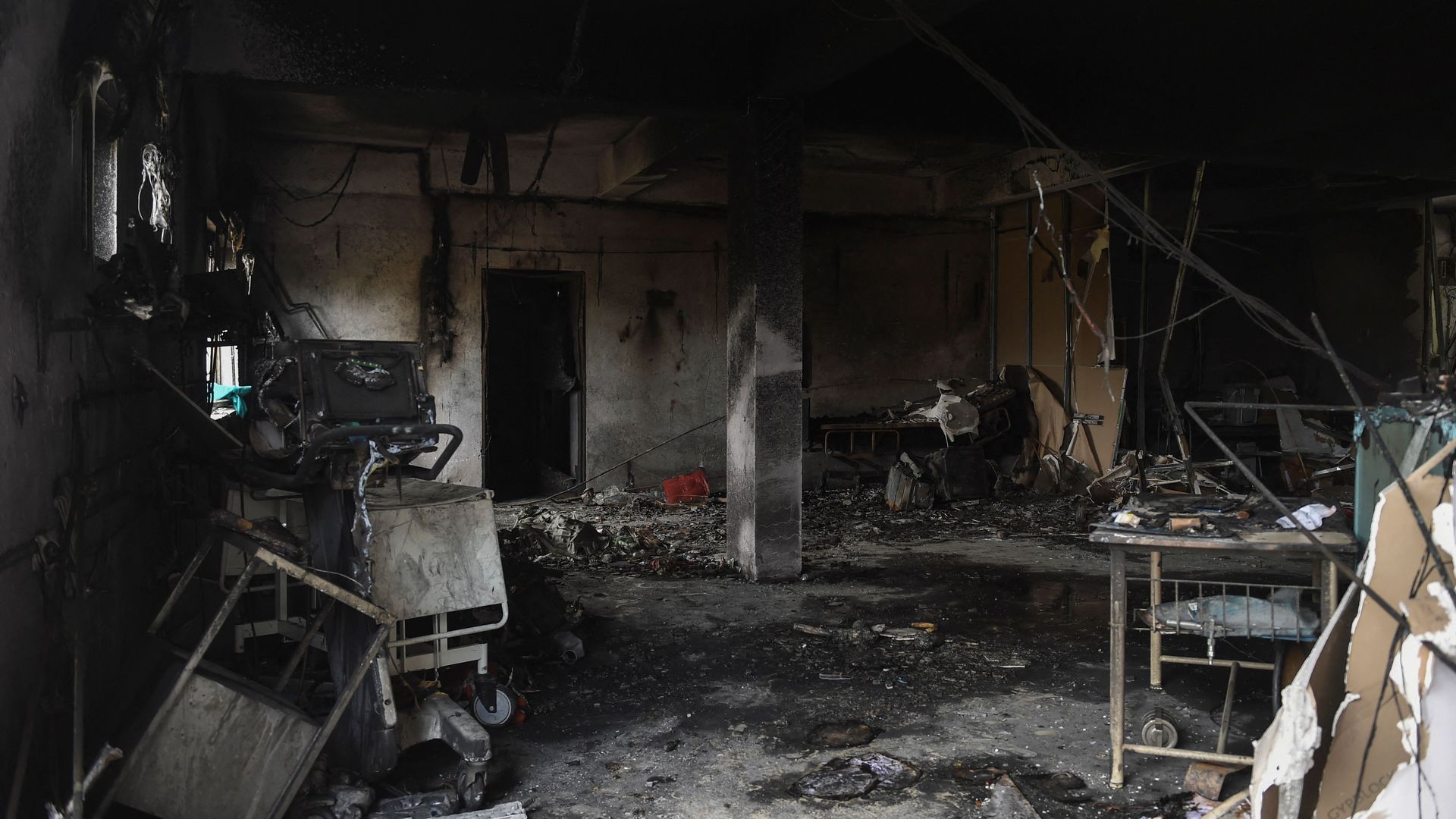 A fire in a COVID-19 ward in the Welfare Hospital in Bharuch, a town in Gujarat state in western India, killed at least 18 patients on Saturday, according to AP.
The big picture: The blaze — the cause of which is being investigated — comes on the heels of several tragedies involving coronavirus patients as hospitals across the country struggle with oxygen supplies amid a massive spike in new cases and a slowed vaccine rollout.
Eight COVID-19 patients also died Saturday at a hospital in New Delhi after the facility ran short of oxygen supplies, AP reports.
Context: A separate hospital fire in the city of Surat killed at least four patients on April 25, according to New Delhi Television.
An oxygen leak in a hospital in the western state of Maharashtra on April 25 stopped the flow of oxygen to critically ill coronavirus patients, killing more than 20 people, the New York Times writes.
Another fire in an ICU unit at a hospital on the outskirts of Mumbai on April 23 killed 13 coronavirus patients.
By the numbers: India reported 401,993 new coronavirus cases on Saturday and at least 3,523 new deaths over the past 24 hours, according to AP.
India's coronavirus surge is raising fears among medical experts that it may increase the risk of the virus mutating into a new variant, Axios' Tina Reed reports.
Go deeper ... Fauci: India should "temporarily shut down" amid COVID-19 rise
Go deeper