Scoop: White House courts progressives over Yemen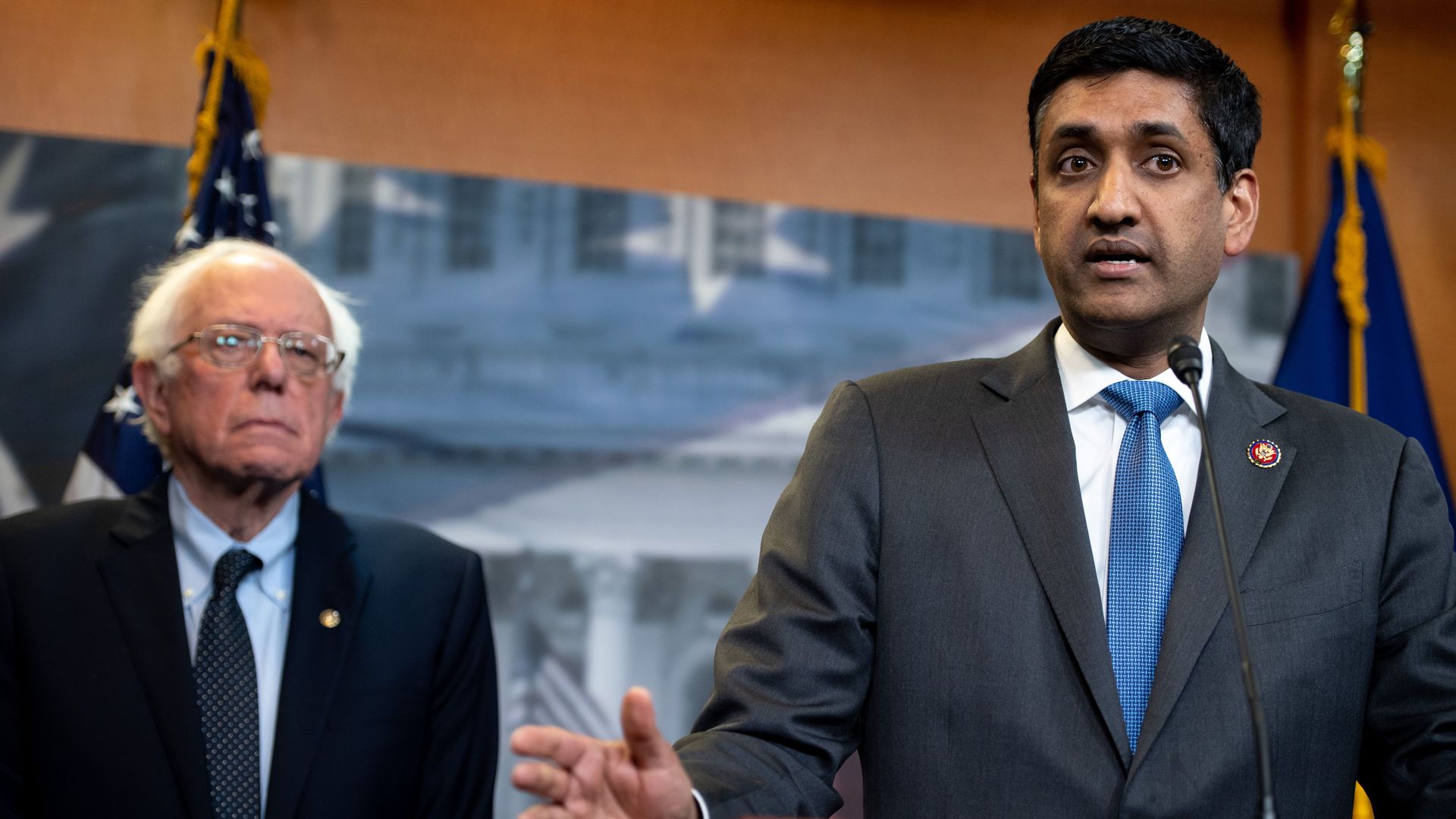 A handful of progressive legislators gathered in the Situation Room early Wednesday with national security adviser Jake Sullivan to discuss the war in Yemen, multiple sources familiar with the meeting tell Axios.
Why it matters: This is the first confab of its kind at the White House with a group that's loudly criticized President Biden's actions on the humanitarian crisis in the region — signaling the administration's willingness to take their concerns seriously.
Among the handful of members meeting with Sullivan were Rep. Ro Khanna (D-Calif.) and Sen. Bernie Sanders (I-Vt.), who also spoke by phone this week with U.S. special envoy for Yemen Tim Lenderking.
Lenderking was traveling to the region Thursday, according to a White House press release.
He will stop in Saudi Arabia and Oman and meet with the UN special envoy for Yemen to discuss ensuring humanitarian assistance and promoting a ceasefire, among other issues.
The cooperation on the administration's part seems to have satisfied the legislators, at least for now.
One Democratic aide involved with the meetings told Axios they "appreciated the attentiveness."
Of course, this doesn't mean the tension will dissipate entirely.
The same Democratic aide says progressives will continue to watch the issue closely.
National Security Council Spokesperson Emily Horne said in a statement: "We're not going to comment on individual meetings but we regularly engage with lawmakers on progress towards our commitment to ending the catastrophic war in Yemen."
Between the lines: The war in Yemen — and the United States' role in it — is complicated.
Early in his administration, Biden called for an end to the U.S.' support for the Saudi-led bombing campaign in Yemen, a decision met with praise from progressives.
Secretary of State Antony Blinken also removed Yemen's Houthi rebels from the United States' list of foreign terrorist organizations, a reversal of a controversial designation implemented by the Trump administration.
Questions remain about the specifics of support that has been cut off and which military activities will continue.
The bottom line: Progressives' concerns extend beyond just the immediate declaration.
This month, a group of 76 lawmakers, led by Rep. Debbie Dingell (D-Mich.), urged Biden to "publicly increase pressure" on Saudi Arabia to lift its blockade of Yemen.
Editor's note: This story has been updated with NSC comment.
Go deeper