Florida lawmakers pass bill restricting mail voting, drop boxes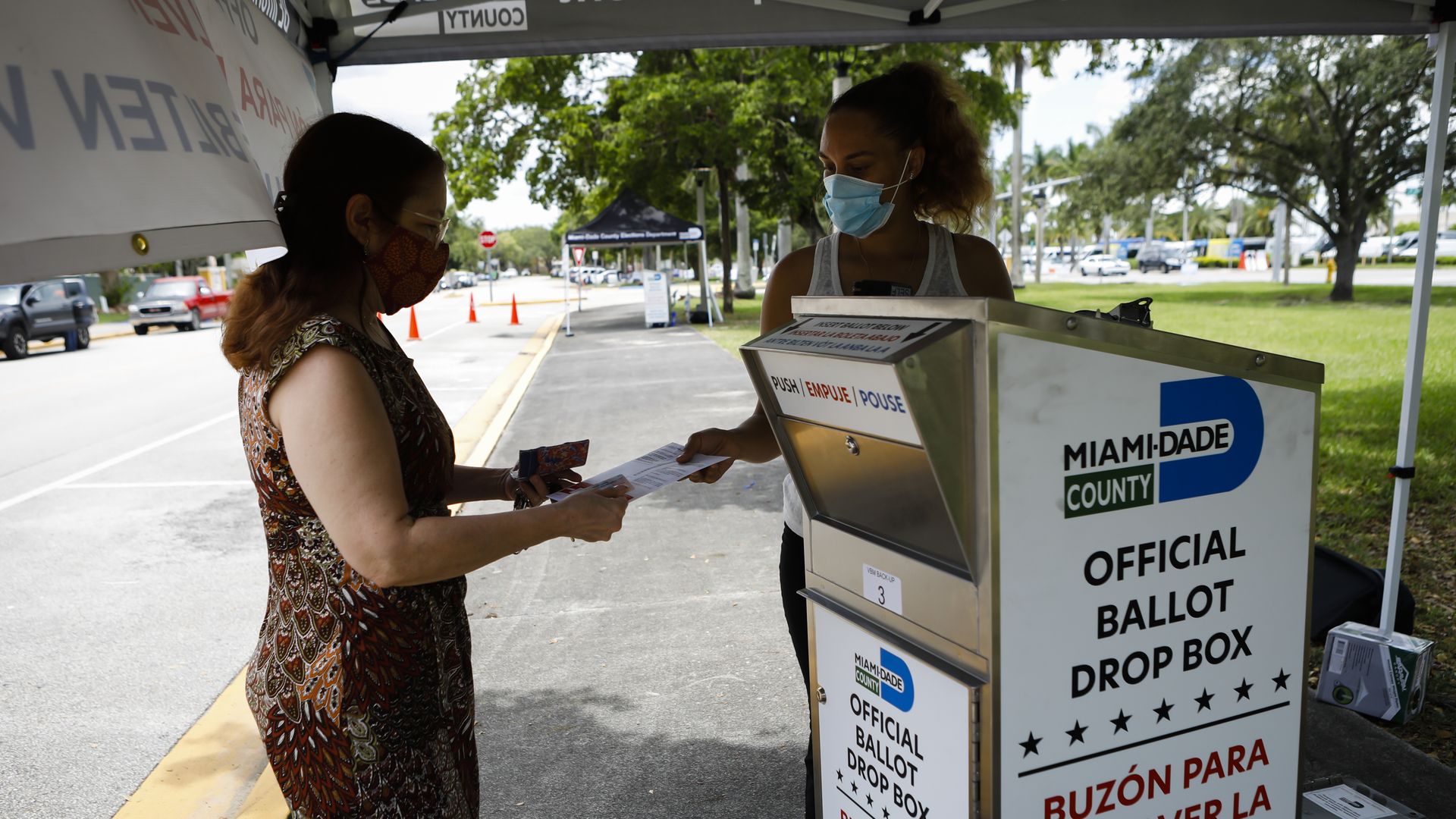 Florida's Republican-controlled Senate on Thursday passed a bill that would impose several restrictions on voting.
The big picture: The bill, passed by the state House on Wednesday, now goes to Gov. Ron DeSantis (R), who is expected to sign it. Florida is one of several states with GOP-controlled legislatures that have pushed to restrict voting access in the aftermath of the 2020 election.
The Florida bill includes measures that would:
Require identification for voters who want to submit a ballot by drop box.
Bar nonpartisan groups from providing items "with the intent to influence" voters within a 150-foot radius of a polling location.
Further limit who can collect and drop off absentee ballots.
The bill passed the state House 77-40 and Senate 23-17, largely along party lines.
What they're saying: A spokesperson for Gov. Ron DeSantis said he supports the bill, noting it "will ensure that Florida remains a national leader in election security, integrity and transparency," ABC News reports.
"The governor praised Florida's election performance as the gold standard, then he quickly pivoted to the national narrative, claiming without evidence that there was fraud and voting irregularities that would plague the state without these changes," state Sen. Janet Cruz, a Democrat from Tampa, told the Washington Post this week.
"If you can't win by promoting the best candidate, you win by making it harder for the other side to vote," Cruz added.
Go deeper