Pence praises Trump in first post-White House speech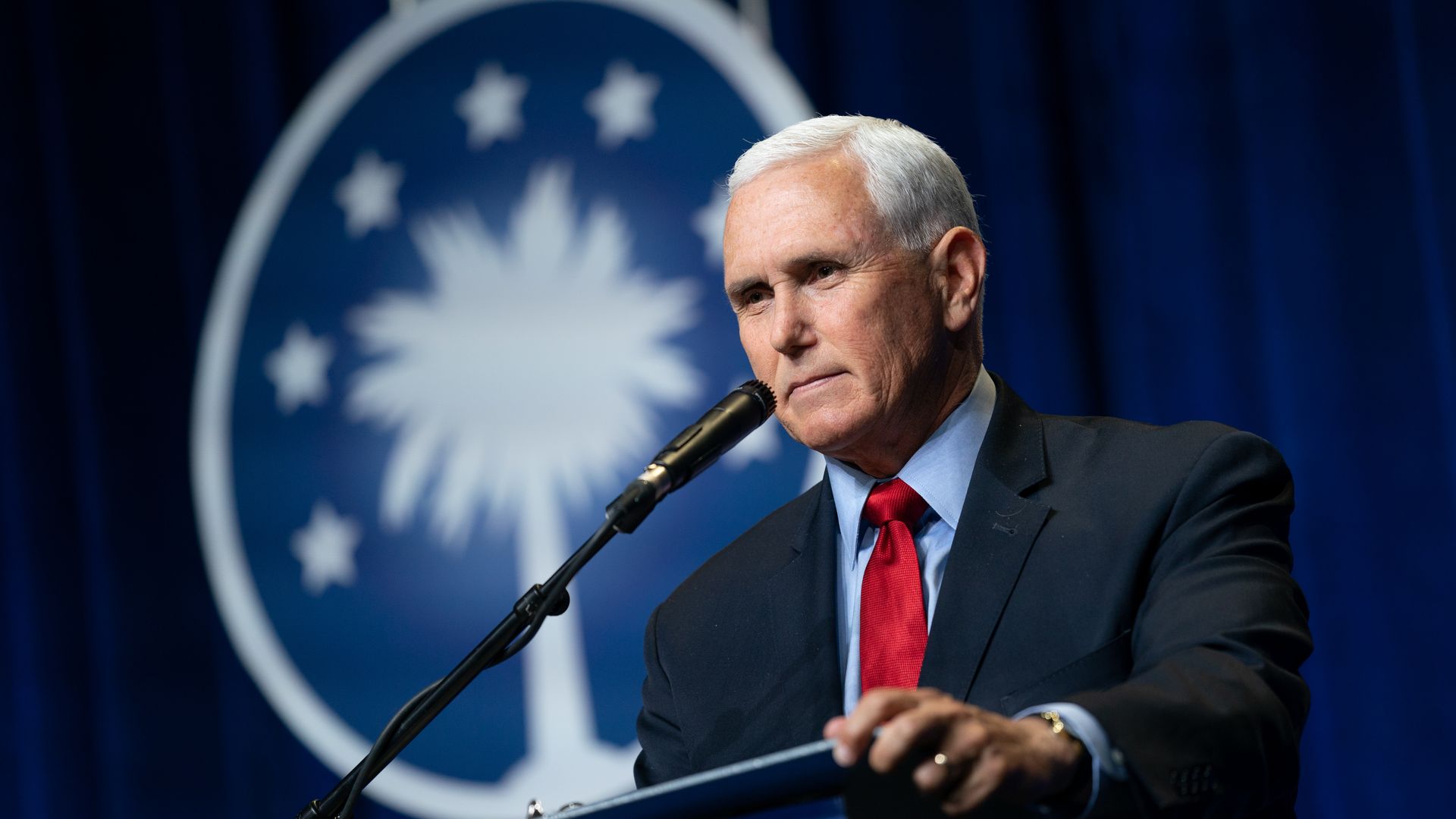 Former Vice President Mike Pence gave his first speech since leaving office on Thursday night, disparaging the Biden administration, while praising the Trump administration and reflecting on an era of "prosperity and security."
Why it matters: Despite the rift that emerged between the former president and Pence toward the end of Trump's term, the ex-VP closely aligned himself with his old boss, signaling that Trump still looms large over the GOP.
Driving the news: Pence heaped praise on the achievements of the Trump administration, from pulling out of the Iran nuclear deal to appointing "300 conservatives to federal courts at every level."
What he's saying: The Trump administration, Pence said, was "four years of consequence, four years of results and four years of promises made and promises kept."
Conservatives must "stand up and unite behind a positive agenda and win back America," Pence added.
He blasted President Biden's administration, saying it had been 100 days of "cancelling our most cherished liberties."
Worth noting: Pence made only a passing reference to the Jan. 6 Capitol siege, in which some pro-Trump rioters called for him to be killed.
What to watch, via the Washington Post: "The choice of South Carolina for Pence's post-administration debut has definite political overtones, helping him develop exposure for a potential 2024 presidential bid."
Go deeper