NASA orders SpaceX to stop work on lunar spacecraft as rivals challenge contract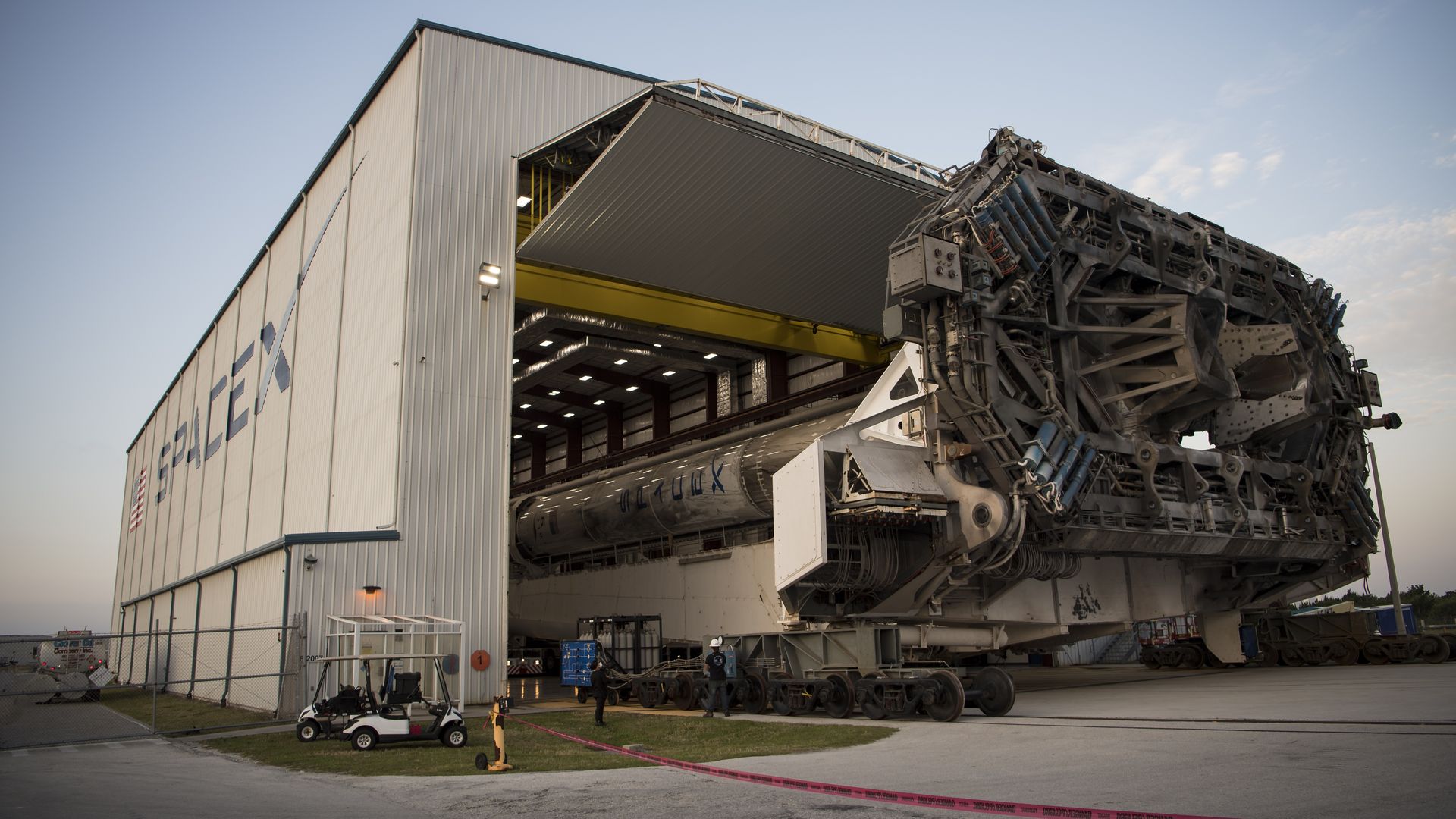 NASA has told Elon Musk's SpaceX to pause work under an exclusive Moon program contract until the Government Accountability Office rules on rival bidders' challenges, Reuters reports.
Why it matters: Companies including Jeff Bezos' Blue Origin vied for the contract as a source of funding to build a lunar spacecraft. The high-profile project is looking to send humans back to the Moon for the first time since 1972.
Blue Origin filed a protest with the GAO earlier this week, claiming among other things that the SpaceX contract would enable a monopoly on space exploration.
The GAO's ruling is expected Aug. 4 at the latest.
Go deeper