Brazil surpasses 400,000 coronavirus deaths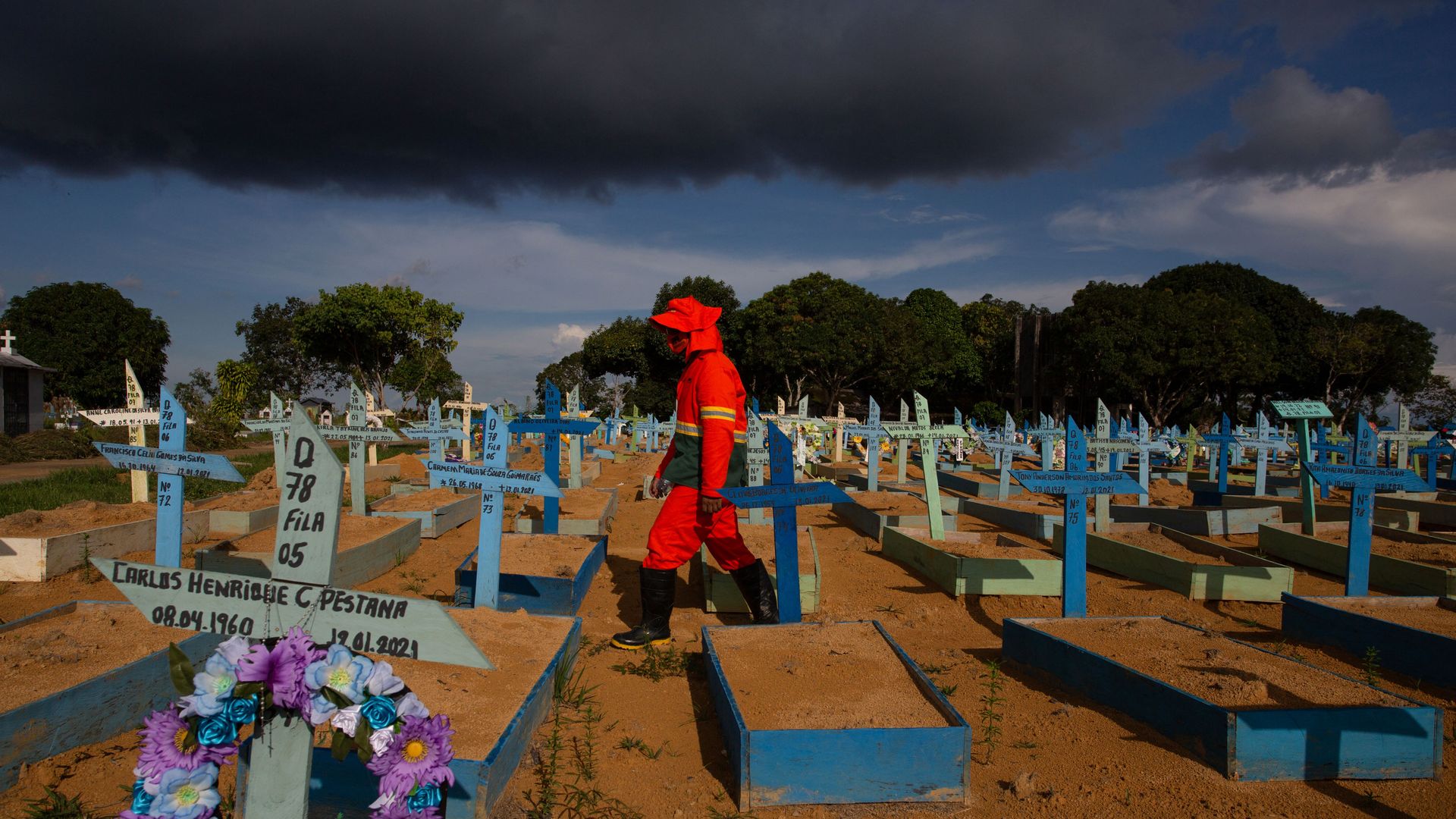 Brazil on Thursday became only the second country to surpass 400,000 coronavirus deaths, according to Johns Hopkins University data.
Why it matters: The rising death toll and high number of cases has some health experts worried about a new wave of the pandemic, exacerbated by the country's slow vaccination campaign and loosening restrictions, AP reports.
The country has recorded more than 14.5 million COVID-19 cases since the pandemic began.
The big picture: Although the death toll has plateaued slightly recently, April was Brazil's deadliest month of the pandemic thus far, with at least 100,000 deaths.
Less than 6% of Brazilians have been fully vaccinated against the virus, per AP.
Worth noting: The news comes just two days after the Brazilian Senate opened an investigation into the government's handling of the pandemic, a move that could bring political consequences for President Jair Bolsonaro.
What they're saying: For his part, Bolsonaro responded to the new death milestone on social media, saying he was "sorry for every death" while continuing to advocate against public health measures such as lockdowns, per AP.
"[I]f the lockdown policies continue this country will be dragged to extreme poverty," he said.
Go deeper: Brazil rejects Russia's Sputnik V vaccine, citing safety concerns
Go deeper