Blinken to visit Ukraine in wake of massive Russian military buildup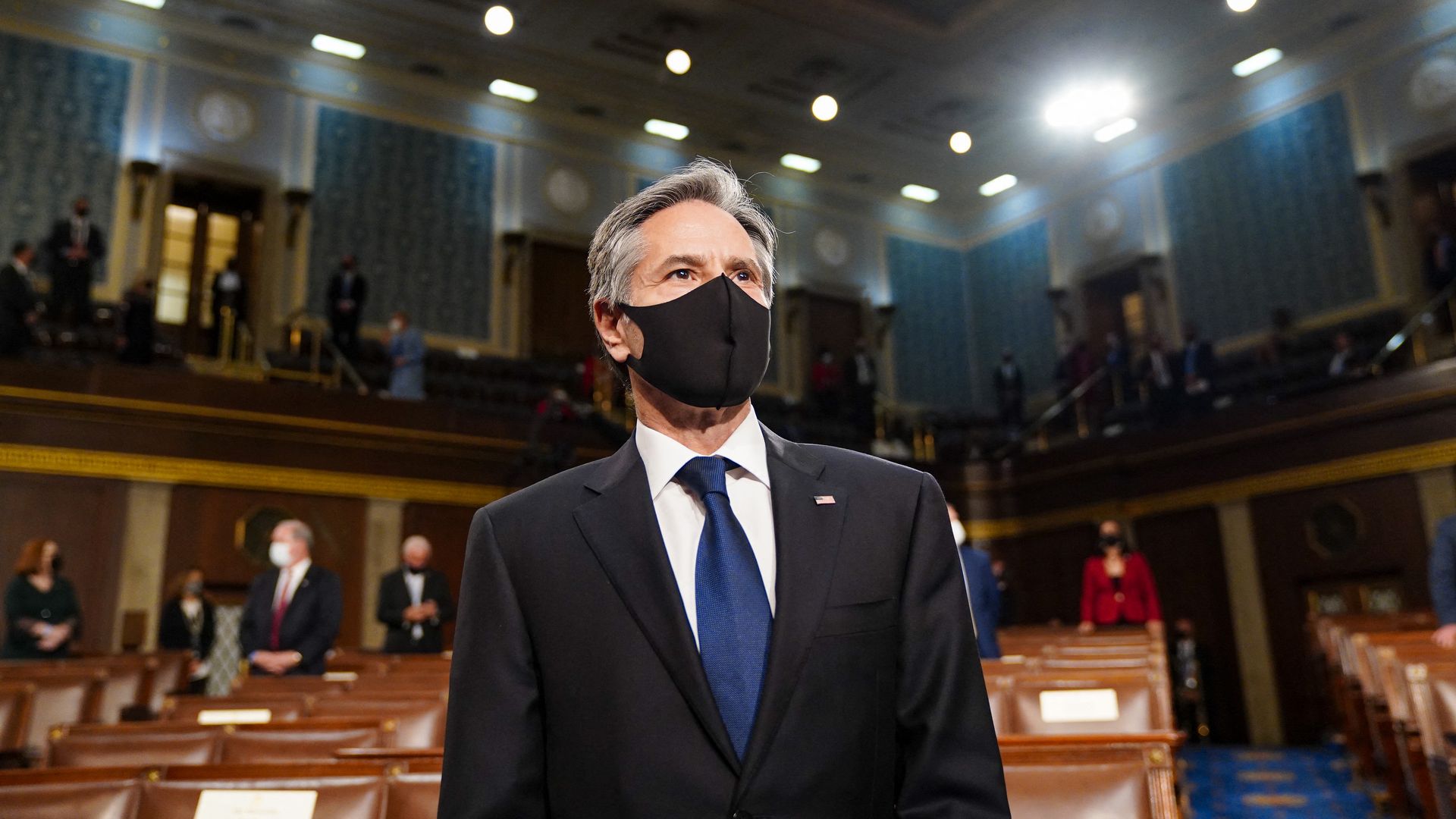 Secretary of State Antony Blinken will travel to Kyiv on May 5-6 to meet with Ukrainian President Volodymyr Zelensky to "reaffirm unwavering U.S. support for Ukraine's sovereignty and territorial integrity in the face of Russia's ongoing aggression," the State Department announced Friday.
Why it matters: Blinken will be the most senior-ranking U.S. official to visit Ukraine during the Biden administration. The trip comes in the aftermath of massive Russia military exercises near the Ukrainian border, and could precede a summit this summer between President Biden and Russian President Vladimir Putin.
Context: Russia said it was partially ending its large military build up near Ukraine's eastern border last week and withdrew troops, though it will leave armored vehicles there until the fall, according to the New York Times.
Ukrainian troops are still battling Russian-backed separatist groups in eastern Ukraine, and Russian troops continue to illegally occupy Crimea.
Tensions between the U.S. and Russia are running high, with both countries expelling diplomats and imposing sanctions in recent weeks after the U.S. accused Russia of an array of destabilizing cyber activities.
What they're saying: Secretary Blinken will "encourage continued progress on Ukraine's institutional reform agenda, particularly anti-corruption action, which is key to securing Ukraine's democratic institutions, economic prosperity, and Euro-Atlantic future," the State Department said.
The big picture: Blinken's Ukrainian trip will come after he attends the G7 Foreign and Development Ministers' Meeting in London on May 3-5. President Biden will meet with G7, NATO and EU allies in England and Brussels in June as part of his first overseas trip.
Go deeper ... Scoop: Leaked Ukraine memo reveals scope of Russia's aggression
Go deeper