Rep. Scalise "very open" to infrastructure package that doesn't raise taxes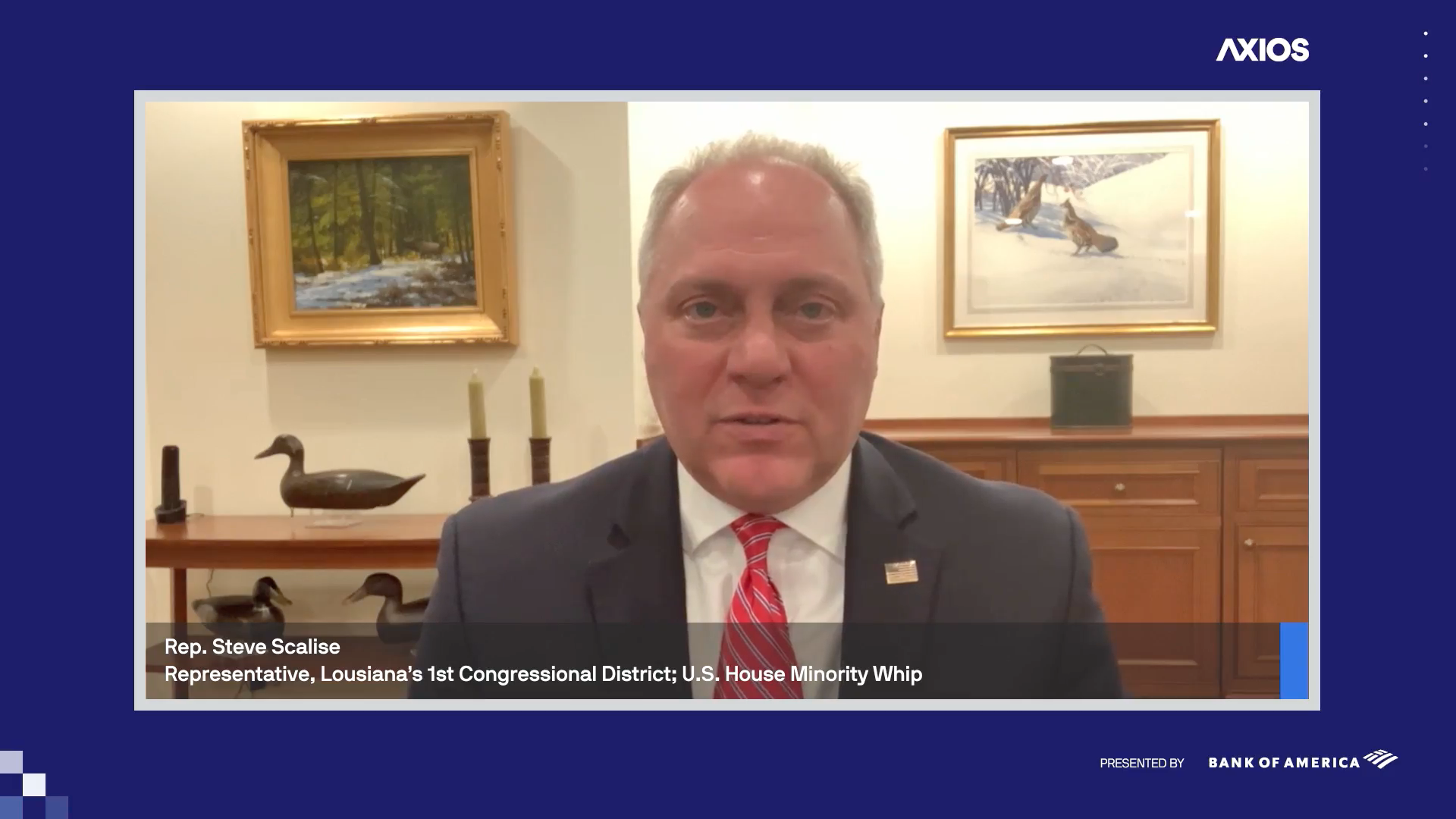 House Minority Whip Steve Scalise (R-La.) said at a virtual Axios event Friday that raising taxes is "not what infrastructure is about" and that any infrastructure plan he would support would not require tax hikes.
Why it matters: Republicans have criticized President Biden's multi-trillion-dollar infrastructure package as needlessly expensive, arguing it would only hurt Americans in the current economy.
What he's saying: "Look, if there's any hope that we can work together, it would be on infrastructure," Scalise said. "What [Biden] laid out last night or the night before last was not really infrastructure. He's talking about a lot of things that had very little to do with roads and bridges."
Raising taxes would make the U.S. less competitive and hurt Americans who are starting to rebound from the pandemic, Scalise said.
"That's not something that's good for the country," he added. "So if there's a plan where we can come together on things that actually make sense to build more roads and bridges and broadband and help our infrastructure without raising taxes, that's something I'm very open to."
"I think there's a chance for President Biden to fulfill his promise by working with Republicans, but he's yet to do it," Scalise said.
Go deeper