White farmers sue Biden administration over loan forgiveness program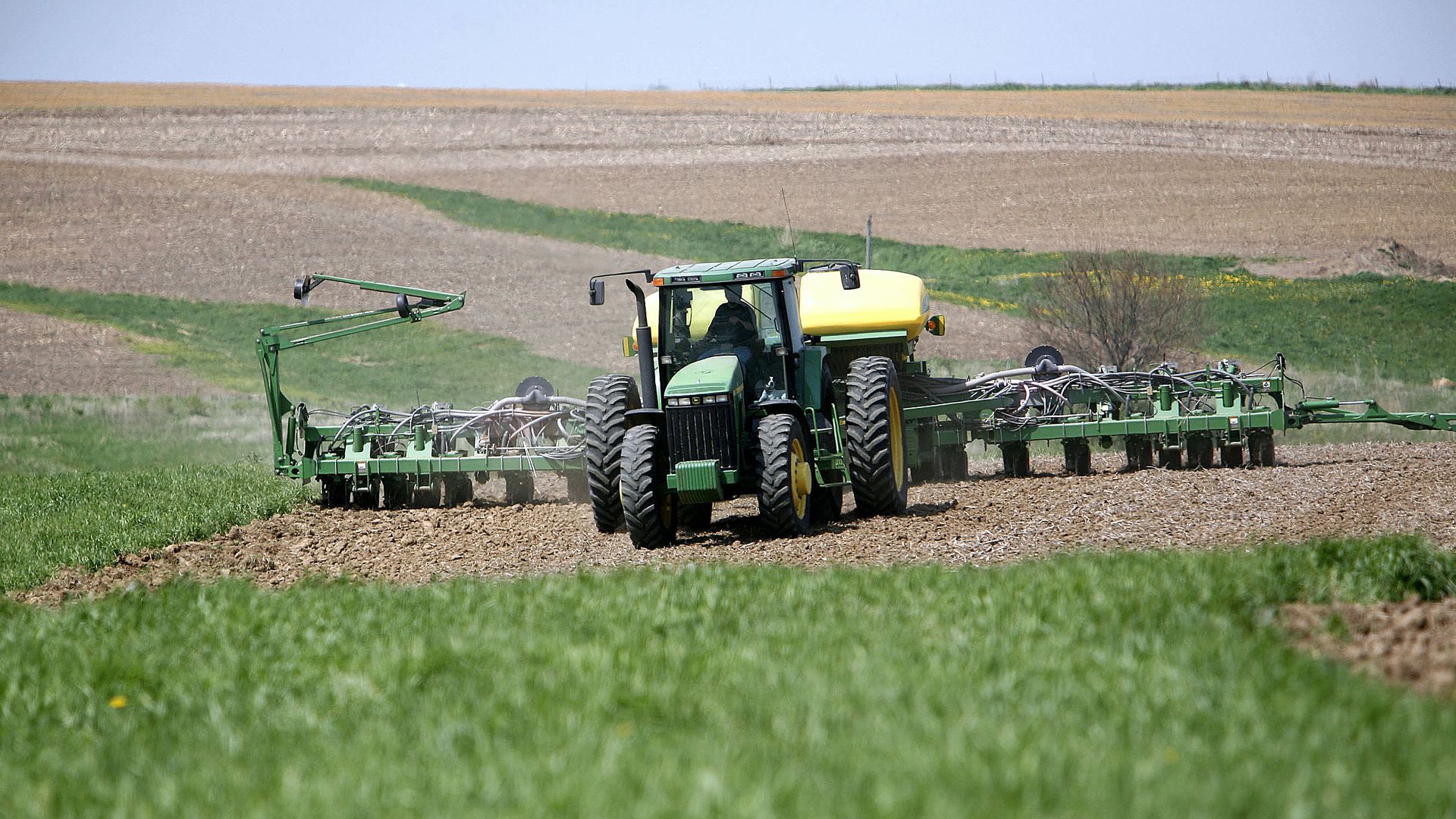 A group of white Midwestern farmers sued the federal government Thursday, alleging discrimination because they are not eligible for a COVID-19 loan forgiveness program aimed at helping disadvantaged farmers, AP reports.
Why it matters: Under the Biden administration, about $4 billion of the $1.9 trillion American Rescue Plan will be allocated to disadvantaged farmers, about a quarter of whom are Black.
The big picture: The white farmers — who hail from a variety of states including Wisconsin, Minnesota, South Dakota and Ohio — claim that their ineligibility for the disadvantaged farmers fund is a violation of their constitutional rights, per AP.
The suit wants to stop the Department of Agriculture from using race to guide eligibility for "loan modifications and payments," as well as "unspecified damages," AP reports.
What they're saying: "Because plaintiffs are ineligible to even apply for the program solely due to their race, they have been denied the equal protection of the law and therefore suffered harm," the lawsuit reads, according to AP.
But, but, but: Inequality among farmers is deeply imbedded, both in the past and present. Under the Trump administration, o.1% of the COVID-19 relief aid for American farmers went to Black farmers.
The Department of Agriculture said in a statement that it was reviewing the lawsuit, but it plans to continue to offer lean forgiveness to "socially disadvantaged" farmers, per AP.
Go deeper: Clyburn condemns Graham for calling COVID aid to Black farmers "reparations"
Go deeper