Verizon seeks buyer for Yahoo and AOL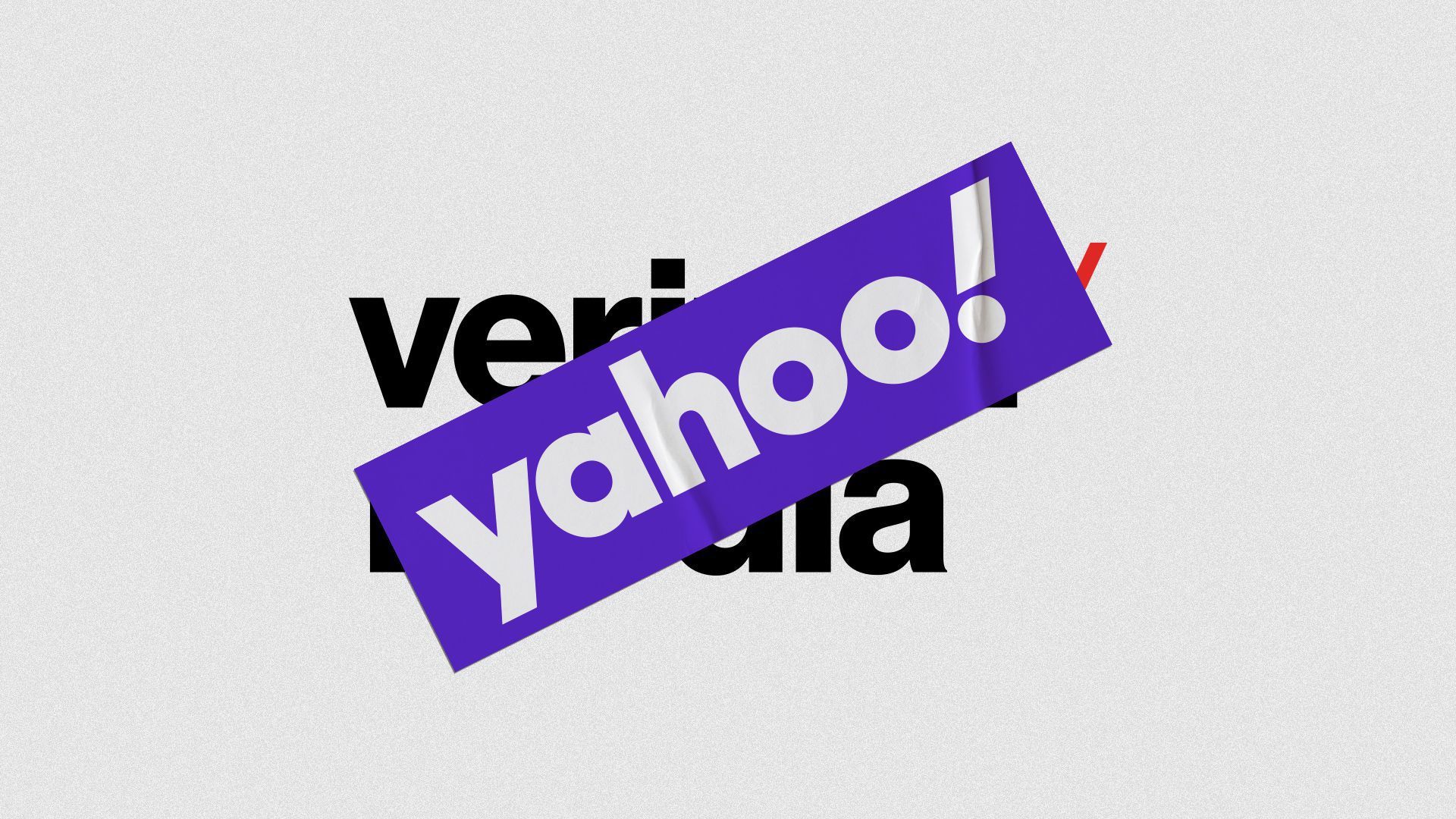 Verizon is seeking a buyer for its digital media unit, including Yahoo and AOL, per WSJ. Among those kicking tires is Apollo Global Management.
Why it matters: It's the highest-profile case of a tech company wanting to become a media content company, and then bolting once it fully grasps the economics of being a media content company.
Pricing: Verizon paid a combined $9 billion to buy Yahoo and AOL, but WSJ suggests the asking price is only between $4 billion and $5 billion. It previously divested of both HuffingtonPost (to Buzzfeed) and Tumblr (to Automattic), but for nominal amounts.
Caveat: It's unclear if Verizon is willing to part with Yahoo's subscription business, centered around products like Yahoo Fantasy and Yahoo Finance, which has around 3 million paying customers.
Reminder: AOL still offers a dial-up internet service.
The bottom line: The only surprise is that it took this long. Verizon CEO Hans Vestberg came aboard after the Yahoo purchase, and was pretty clear that he wanted the company's future to be networking, not media.
Go deeper