Supreme Court justices rules in favor of undocumented immigrant citing legal technicality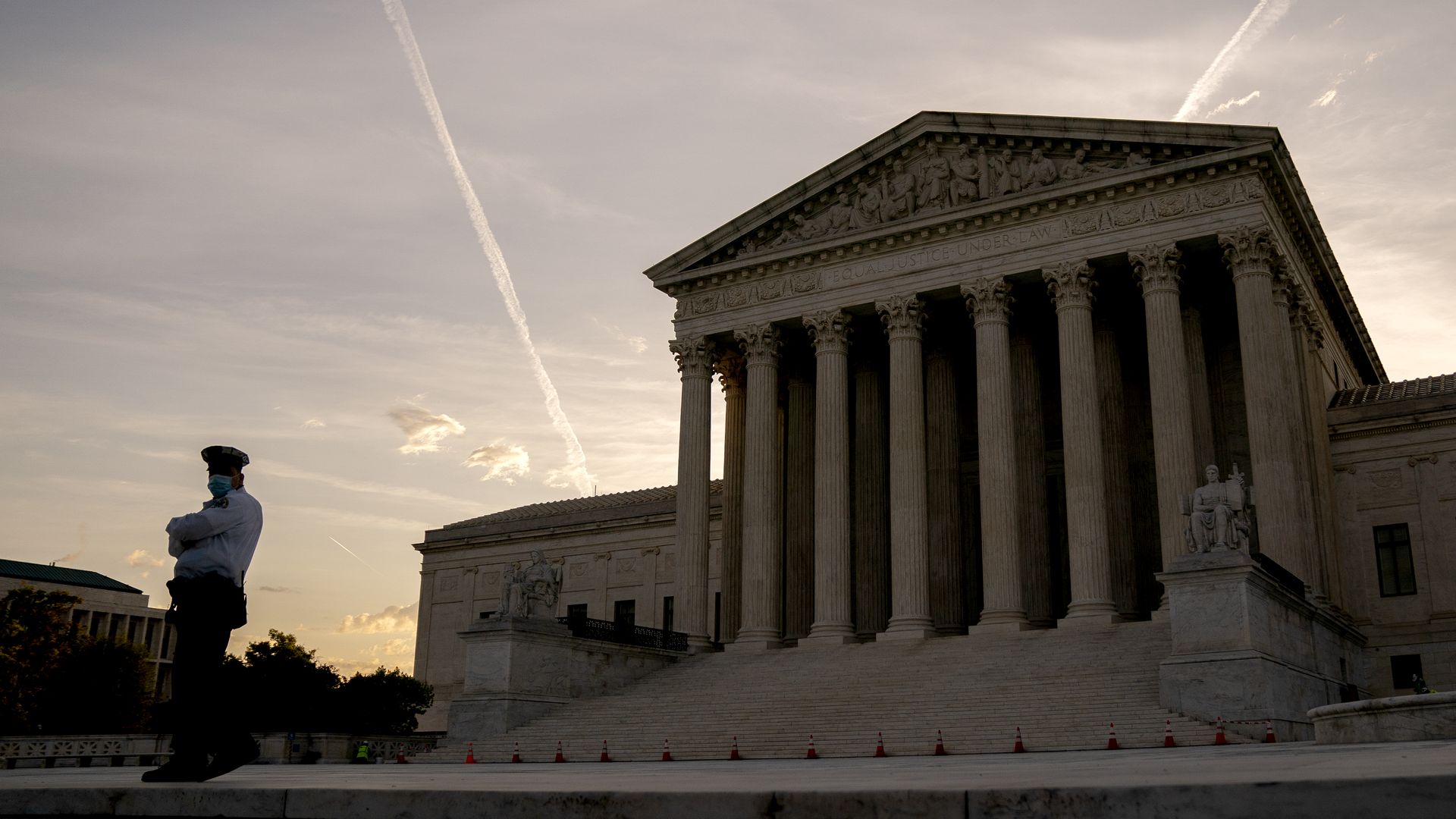 In a 6-3 decision, the Supreme Court ruled in favor of an undocumented Guatemalan immigrant who challenged his deportation.
The state of play: The majority opinion brought together an unusual coalition of conservative and liberal justices: Neil Gorsuch, who authored the opinion, and Clarence Thomas, Stephen Breyer, Sonia Sotomayor, Elena Kagan and Amy Coney Barrett.
Gorsuch wrote that the Justice Department violated federal law by not providing Agusto Niz-Chavez with a single comprehensive "notice to appear," ABCNews reports.
The details: Niz-Chavez, who entered the U.S. illegally via the southern border in 2005, said he received notice of the charges in 2013, and then later got a second notice with the date and time of his court appearance, per ABC.
A 1996 immigration law specifies "a notice to appear" for people the government wants to deport, Gorsuch said, highlighting the singular "a." Though the interpretation hinges on a single word, Gorsuch stressed that the court's job is to ensure the executive branch doesn't overstep its power, reported the StarTribune.
"Interpreting the phrase 'a notice to appear' to require a single notice — rather than 2 or 20 documents — does just that," Gorsuch wrote.
The other side: Chief Justice John Roberts and Justices Brett Kavanaugh and Samuel Alito dissented. In the dissenting opinion, Kavanaugh wrote: "I find the Court's conclusion rather perplexing as a matter of statutory interpretation and common sense," according to the ABC report.
Go deeper