Top Cuomo aide in charge of vaccines resigns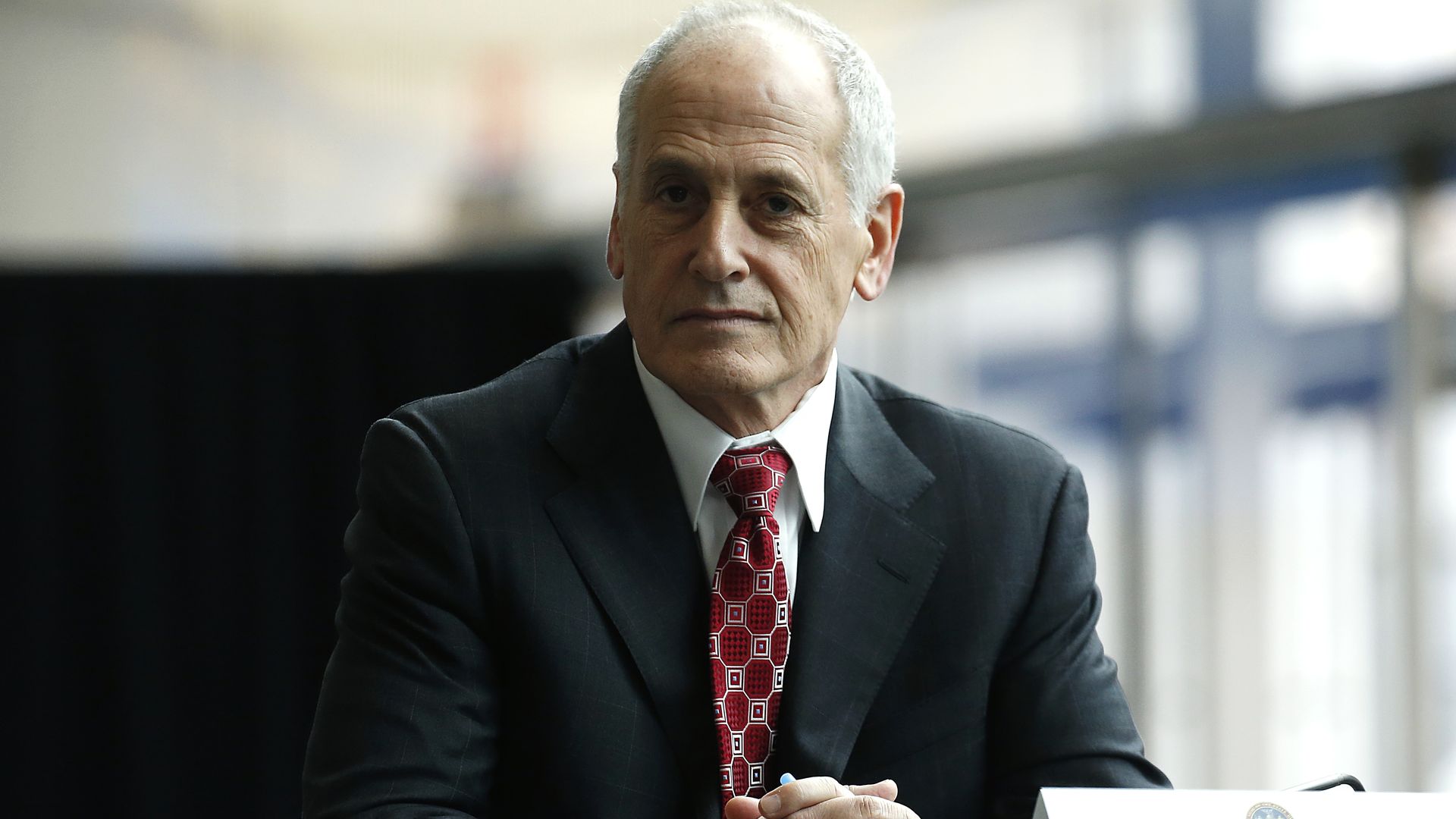 Larry Schwartz, a close adviser to New York Gov. Andrew Cuomo (D) charged with overseeing the state's COVID-19 vaccine rollout, resigned Wednesday, the New York Times reports.
Why it matters: Although Schwartz said he originally expected to leave the role in mid-May, his early departure coincides with a state legislature rule change that would have required financial disclosures and a two-year lobbying ban, the Times notes.
Schwartz's resignation also follows other high-level exits amid investigations into alleged attempts by senior Cuomo aides to keep data on COVID-19 nursing home deaths from the public.
He had taken on the role of New York's vaccine czar as an unpaid volunteer, the Times reports. Schwartz is required to file financial disclosure forms through his board position with the Metropolitan Transportation Authority.
Flashback: Schwartz allegedly called county officials seeking support for Cuomo amid mounting sexual misconduct accusations earlier this year, per multiple reports. Schwartz and Cuomo's office denied the claims.
New York Attorney General Letitia James, also a Democrat, has been looking into Schwartz's phone calls with county officials, per the Times.
What he's saying: "At the request of Governor Cuomo, I returned to public service over a year ago as a volunteer to help in the battle against Covid," Schwartz said in a statement, per the Times.
"As a lifelong resident, I take pride in helping my fellow New Yorkers."
Go deeper