Jeff Bezos teases tickets to space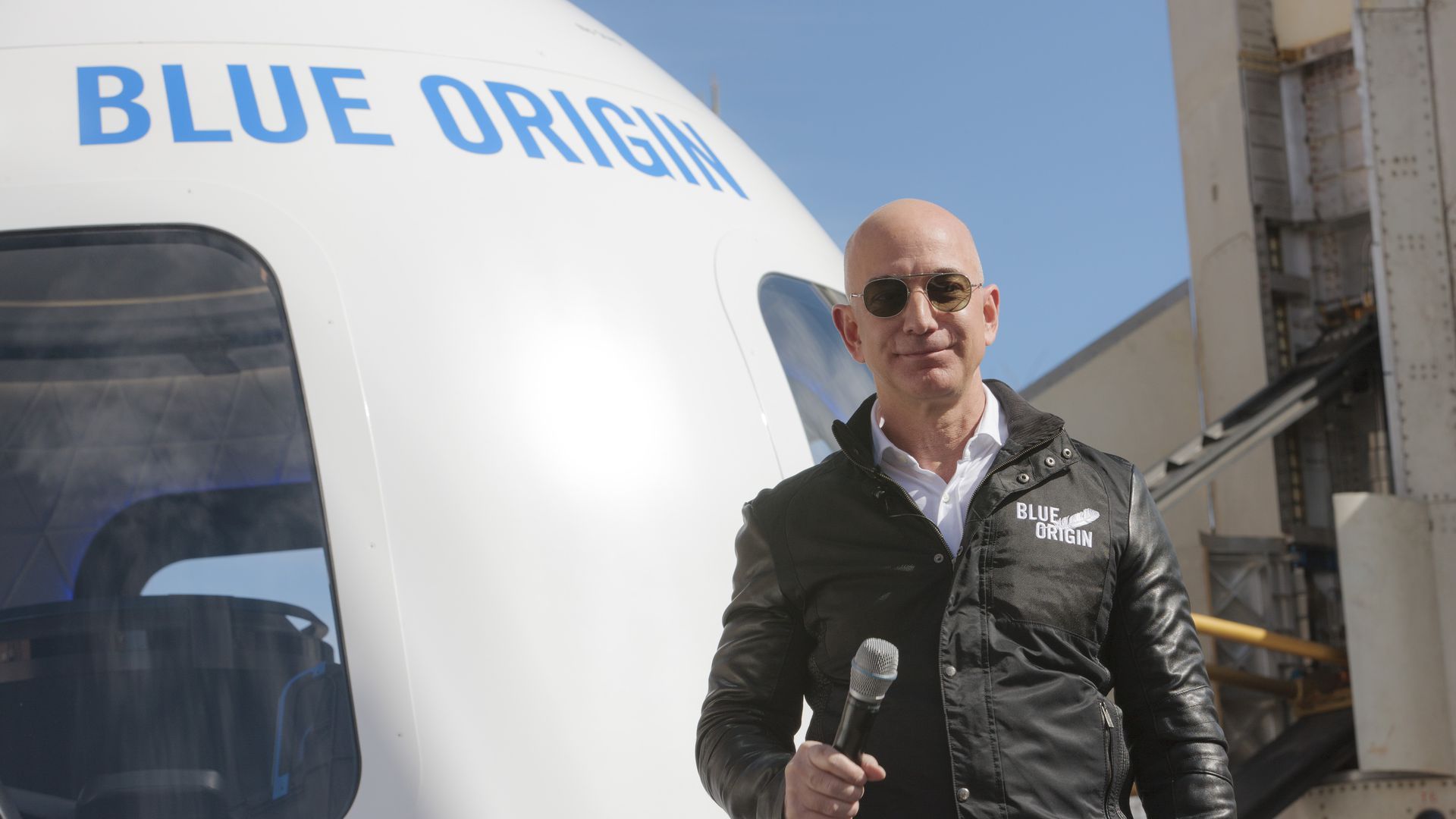 Jeff Bezos' space company Blue Origin teased the start of ticket sales for its New Shepard rocket on Thursday.
Driving the news: In a video, Jeff Bezos wears a cowboy hat (channeling Kimbal Musk) and drives a Rivian, an electric truck contracted by Amazon, to a New Shepard test flight landing site.
"Looks good in there," he's heard saying as he pokes his head into the crew capsule, designed to transport six people.
No details: The promo seems to be designed to collect email addresses and interest, saying details will come next Wednesday.
If you can afford it, a trip on top of a 60-foot rocket will take you above the Earth, at least 62 miles high, where you'll feel weightlessness for a few minutes before returning back to Earth.
Watch out: Bezos' biggest competitor will be Sir Richard Branson's Virgin Galactic, which saw its share price fall more than 3% after the New Shepard video posted.
Early tickets for Virgin Galactic were about $250,000. The company has said that prices will be going up.
Go deeper