Former Interior Secretary Ryan Zinke launches Montana House bid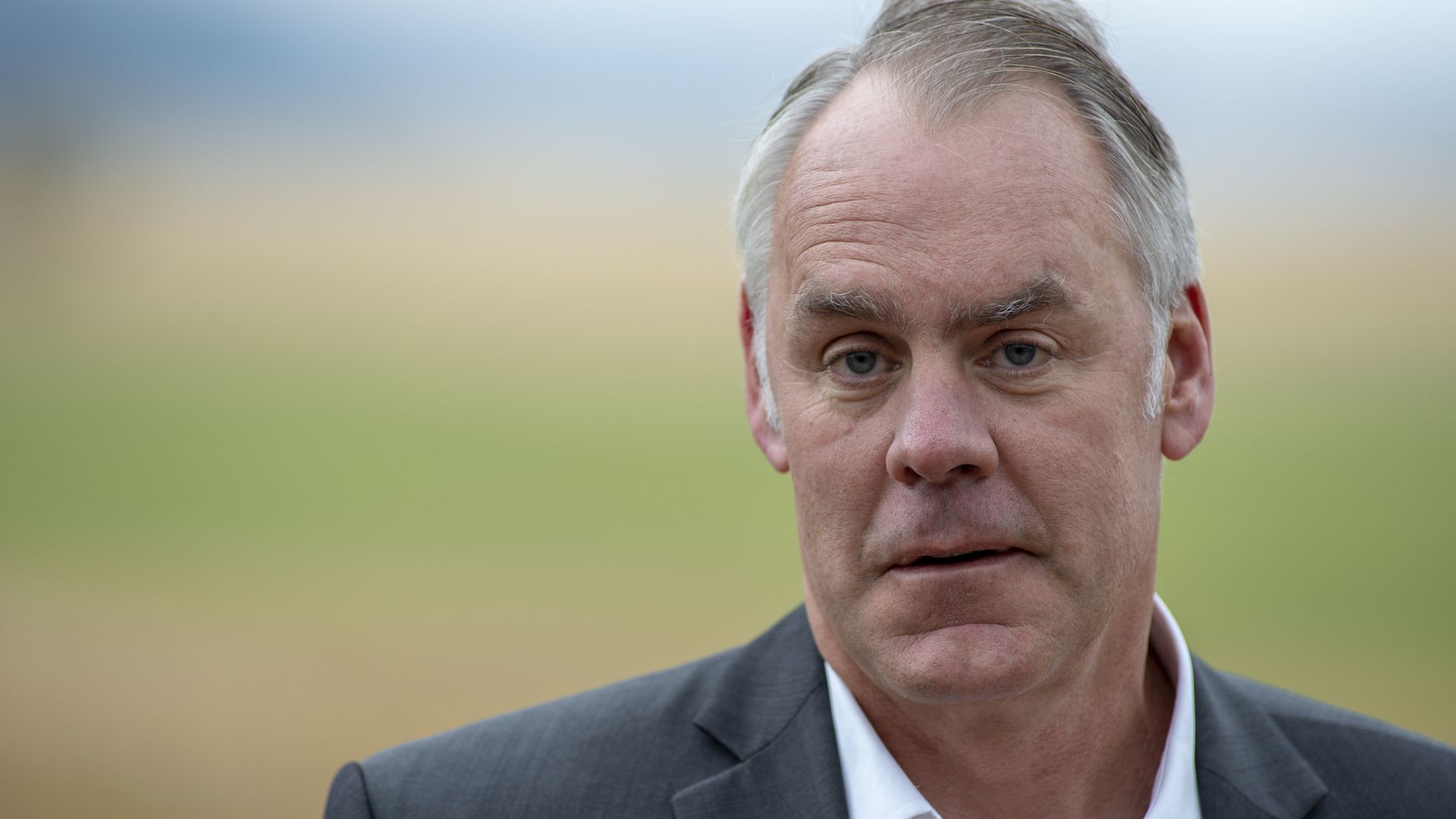 Former Interior Secretary Ryan Zinke is running for Congress again, seeking the House seat his home state of Montana is gaining after the 2020 census, records show.
Why it matters: Zinke held Montana's lone at-large congressional seat before joining the Trump administration. While he left Interior in 2018 under an ethical cloud, his high name ID and GOP bona fides will likely make him a formidable candidate.
The big picture: Zinke filed a statement of candidacy with the Federal Election Commission on Thursday officially kicking off the House run.
He also formed a new campaign committee, Zinke for Congress, to vie for Montana's second congressional district.
While Zinke couldn't be immediately reached for comment, the new campaign committee uses the same treasurer and bank he used to mount his previous congressional bids.
Word of his likely candidacy was first reported by The Hill.
Between the lines: The House seat Zinke seeks doesn't yet exist. The task of drawing lines for Montana's two congressional districts will fall to a nonpartisan redistricting commission, later this year.
Background: Zinke, an ex-Navy SEAL, represented Montana in the House for just over two years before joining Trump's Cabinet.
Shortly after leaving the administration, he joined the lobbying firm Turnberry Solutions, run by a handful of Trump campaign veterans.
Editor's note: This story has been updated to note Zinke's statement of candidacy with the FEC.
Go deeper