The world wastes enough gas to power sub-Saharan Africa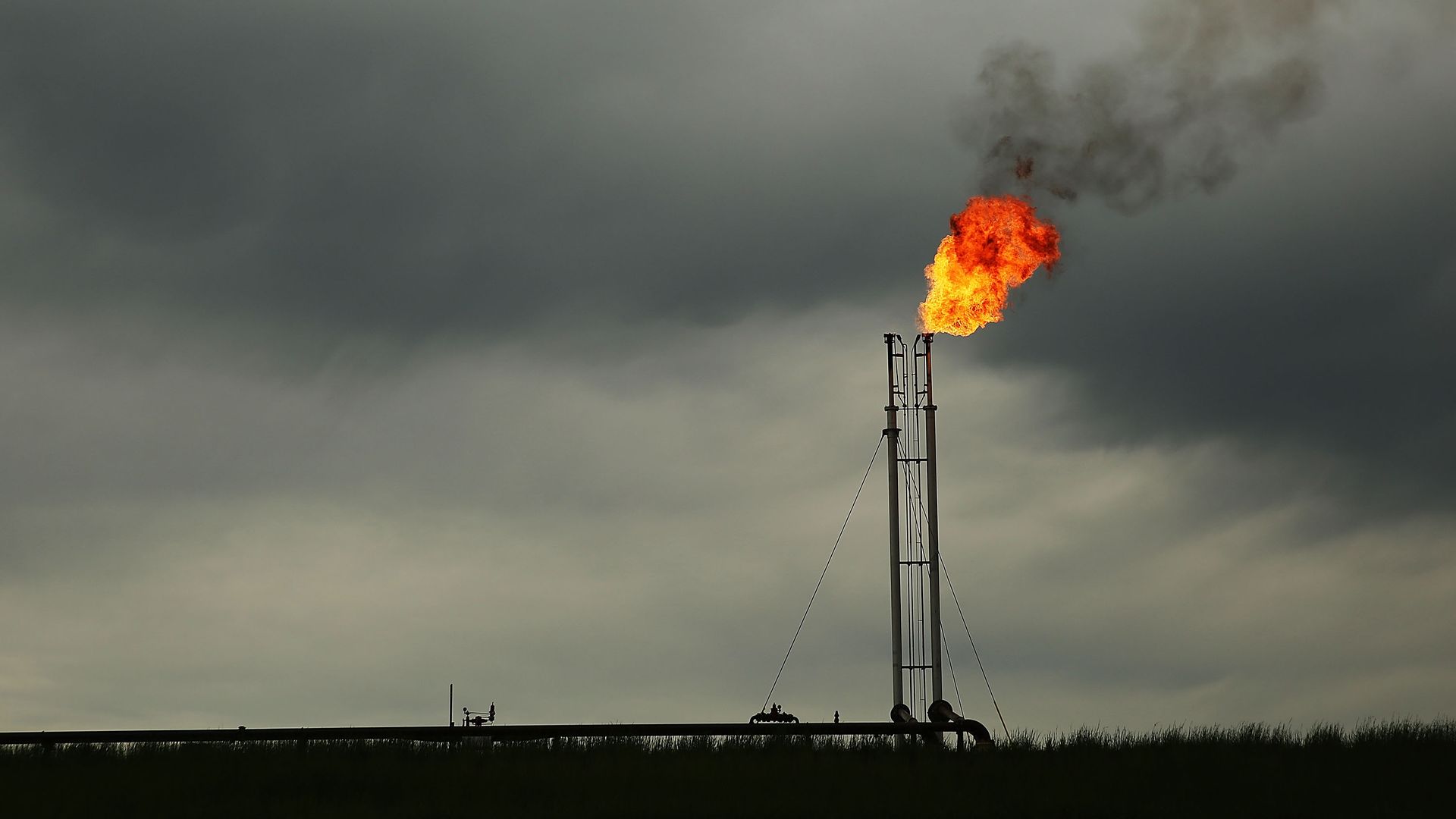 The World Bank is out with new data on global amounts of natural gas burned at oil production sites, revealing it's still a big problem despite a decline last year alongside the drop in crude output.
Why it matters: Flaring is a source of greenhouse gas emissions and wastes gas that if captured could be used for energy.
Flaring last year declined to 142 billion cubic meters (bcm), compared to 150 bcm in 2019.
"Nonetheless, the world still flared enough gas to power sub-Saharan Africa," the bank said in a summary of the analysis.
Where it stands: Russia, Iraq, Iran, the United States, Algeria, Venezuela and Nigeria are the largest gas-flaring countries, per the report.
The U.S. accounted for 70% of last year's flaring decline, owing to the oil output drop "combined with new infrastructure to use gas that would otherwise be flared."
Go deeper