Book on the Young Lords captures prestigious award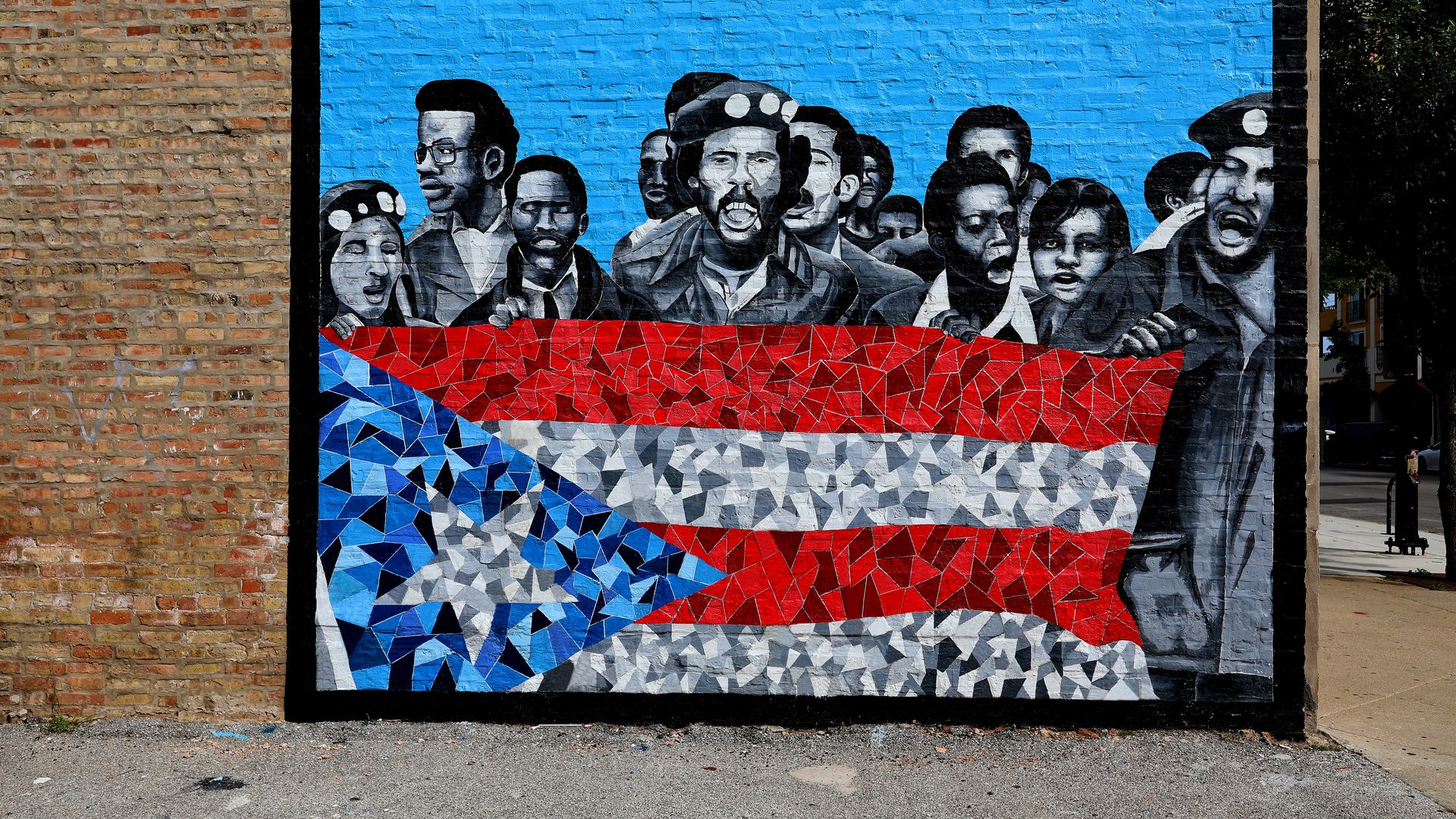 A book on a legendary Puerto Rican activist group that shook up Chicago and New York City in the 1960s has won the Frederick Turner Jackson Award from the Organization of American Historians.
The big picture: The Young Lords: A Radical History by Baruch College history professor Johanna Fernandez uncovers how the group organized Puerto Rican neighborhoods, held sit-ins and protests against housing conditions, created free food programs and health clinics, and pushed for political power.
The Young Lords were the children of Puerto Ricans who migrated to the mainland from the island and faced poverty and inequality.
The group operated like the Puerto Rican Black Panther Party and caught the attention of the FBI.
Fernandez recreated this untold chapter and often overlooked history of Latinos through interviews, archival material, oral history, and analysis.
Her book is one of the first Frederick Turner Jackson Awards featuring a work about Puerto Ricans.
Historians say the Young Lords helped lay the foundations for future movements like Black Lives Matter.
What they're saying: "They are the equivalent of black Twitter then, but they did it in the streets," Fernandez said in a podcast for CUNY's Book Beat.
Don't forget: Future journalist and talk show host Geraldo Rivera was a frequent attorney for the Young Lords.
Rivera said the group was the first Puerto Rican organization that focused on the conditions in Spanish Harlem and Chicago rather than the status of the island.
Go deeper