Biden declares war on tax evaders with $80 billion proposal for IRS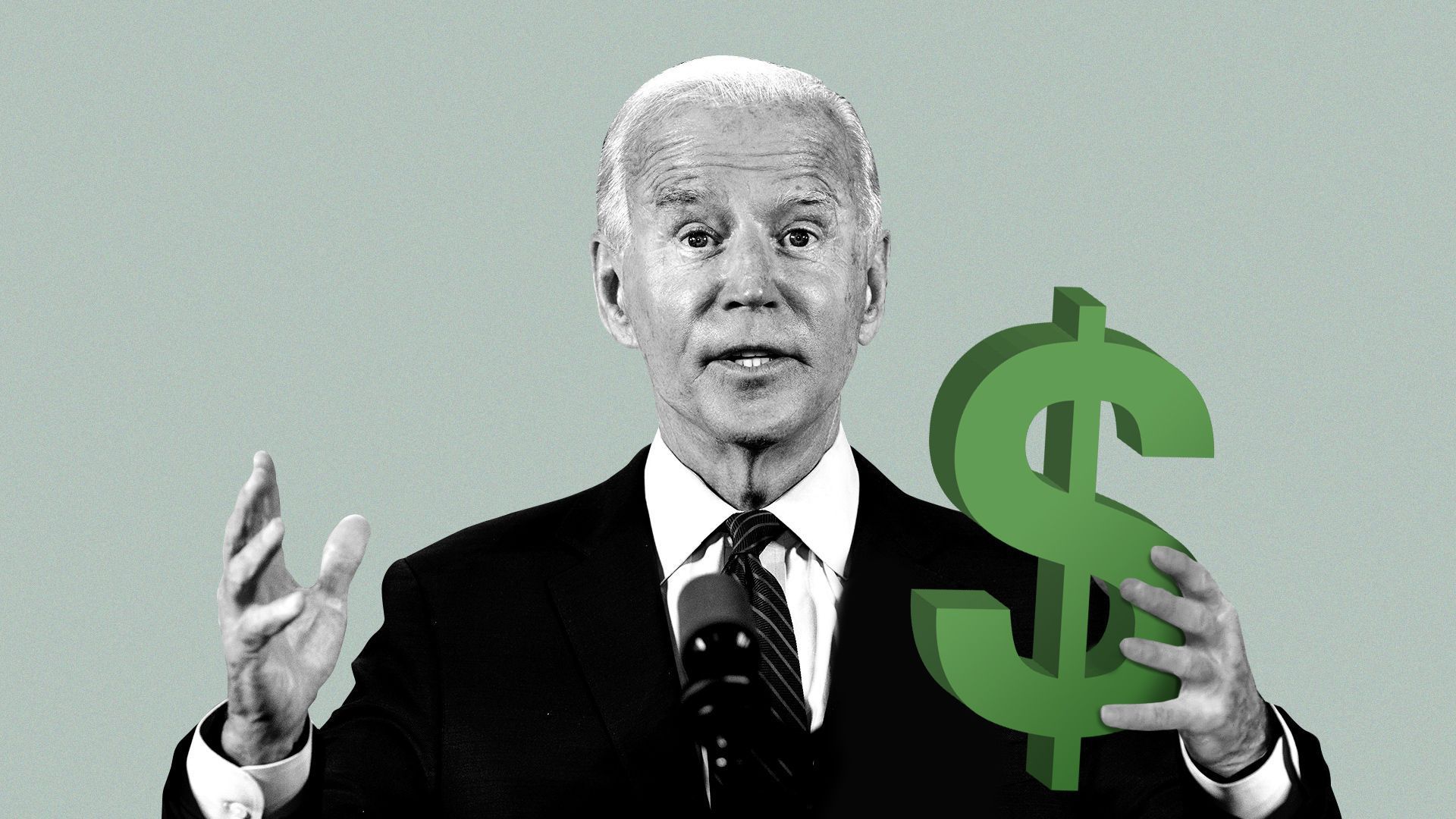 President Biden wants $80 billion over 10 years for the IRS to be able to close the gap between taxes owed and taxes paid — a gap that IRS commissioner Charles Rettig estimates could be as much as $1 trillion per year.
What they're saying: "We do get out-gunned," Rettig told the Senate Finance Committee earlier this month.
By the numbers: The number of IRS enforcement employees has fallen by 17,436 since 2010, even as opportunities for tax evasion have multiplied, especially in the world of cryptocurrency.
A major paper by Gabriel Zucman and others at NBER finds that more than 20% of the income of the top 1% goes unreported — and that a lot of tax evasion goes undetected even when an audit takes place.
What they found: Researchers studied 513 taxpayers who voluntarily revealed the existence of offshore accounts to the IRS during an amnesty period between 2009 and 2015, and who had also previously been audited by the IRS.
Only 7% of the audits had managed to uncover any offshore wealth.
The bottom line: Biden hopes that the $80 billion investment will reap some $700 billion in extra owed taxes over 10 years. Even if it does, that's likely only a small fraction of the total amount that the top 1% are evading.
Go deeper: Biden committed to capital gains tax hike for rich
Go deeper