Quick takeaways from Biden's speech to Congress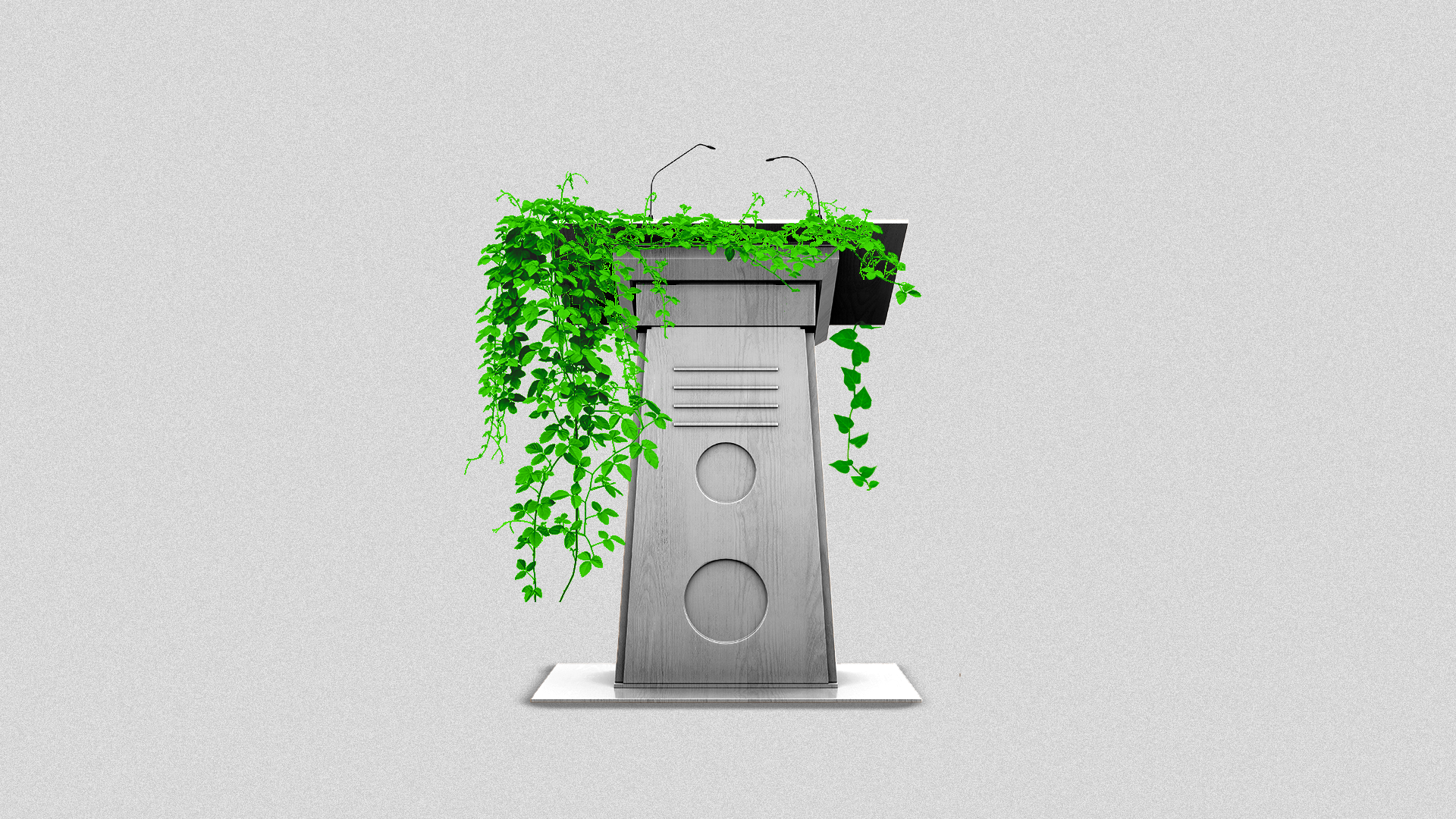 President Biden's speech to Congress Wednesday night highlighted two big themes of his energy and climate pitch and produced a head-scratching moment.
The big picture: That would be jobs and competing with China, which is what Biden focused on.
"For me, when I think climate change, I think jobs," Biden said. He talked up construction jobs, building efficient homes and buildings, union electricians installing EV charging stations and more.
And then he said: "There is simply no reason why the blades for wind turbines can't be built in Pittsburgh instead of Beijing. No reason."
Quick take, part 1: That Pittsburgh line inverts what President Trump said when announcing he'd yank the U.S. out of the Paris Agreement.
"I was elected to represent the citizens of Pittsburgh, not Paris," Trump said in 2017.
Quick take, part 2. "For too long we've failed to use the most important word when it comes to meeting the climate crisis: Jobs. Jobs. Jobs," Biden said.
That's...an interesting take. Because for many years Democrats and environmentalists have made job creation in low-carbon industries a pillar of their case for more aggressive climate policies.
Go deeper