Workers are heading back to the office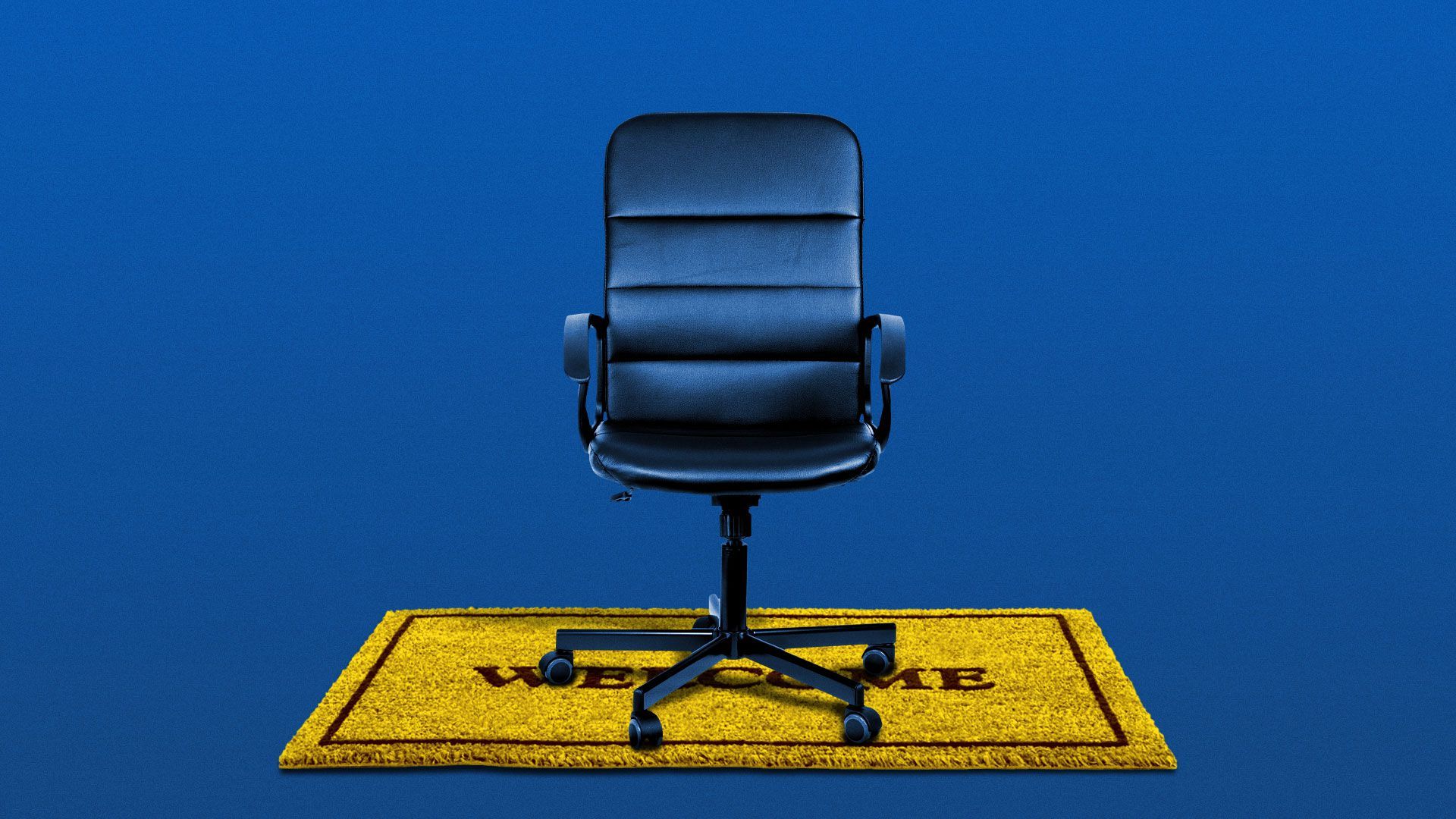 It's starting: Employers are asking workers to go back to the office this summer. Those callbacks are expected to be more common after Labor Day.
Why it matters: Getting back to normal could undo the total work-at-home routine office workers have adopted.
The latest: JPMorgan expects employees back in person — on a rotating basis — by July, per CNBC. Citigroup workers will trickle in then too.
Bloomberg reports ExxonMobil wants Houston-based employees at desks on a full-time basis by mid-May.
An ExxonMobil spokesperson says it's "already been implementing a phased approach to bringing personnel back" to its Houston campus.
Deutsche Bank — along with a lengthy list of others — will let some people work from home some days "in a structured way," as it reopens, its CFO said today.
Context: 21% of the employed worked remotely as of last month — down from the peak (35%) in May 2020, when the government first reported this datapoint. 
Our thought bubble, via Axios' Erica Pandey: Even as the back-to-office summer commences, many will stay home, and we're far from returning to the workplaces we left last March.
The return approaches all leave wiggle room ("rotating" or "hybrid"). Companies know that many of their employees have grown accustomed to working from home and want the option to keep doing so.
What to watch: "It's relatively easier to be remote when everyone is remote. The challenge is, when people go back, a stigma starts to rear its head," Nela Richardson, economist at payroll processor ADP, told reporters today. 
Who goes back — and is rewarded, advantaged for returning — is a big question, says Richardson.
What's next: Whether the flexibility becomes a worker bargaining chip.
"Some people will prefer to work from home more or less days" and are prepared to switch employers to do that, Stanford professor Nick Bloom tells Axios. 
Go deeper