DOJ reverses Trump limits on grants to sanctuary cities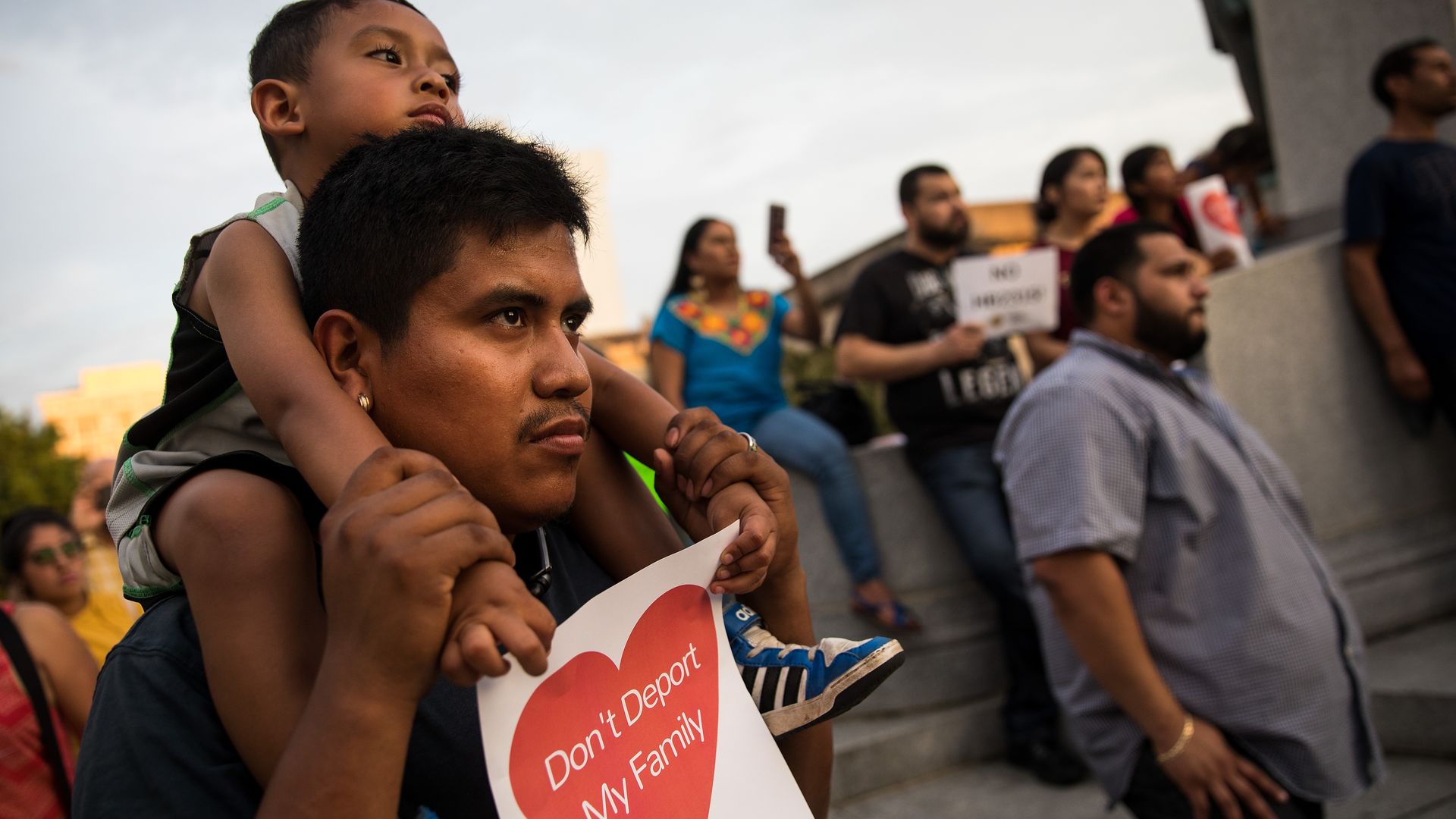 The Justice Department has repealed a Trump-era order that cut off hundreds of millions of dollars in federal funding to cities that did not cooperate with Immigration and Customs Enforcement.
Why it matters: The 2017 order from President Trump was part of his larger crackdown on immigration. It faced a string of lawsuits from cities and states, per CNN, that argued such cooperation would deter immigrants from reporting crimes.
The big picture: Under Trump, the federal government allowed funding only if cities allowed federal authorities to question detainees on immigration status and gave the federal officials 48 hours' notice before releasing any inmates of interest.
The move to revoke immigration-related criteria will apply to all of the DOJ's grants, according to Reuters.
The Biden administration told the Supreme Court in March to dismiss pending suits involving sanctuary cities.
Go deeper