Republicans in key 2024 states targeted with anti-China ads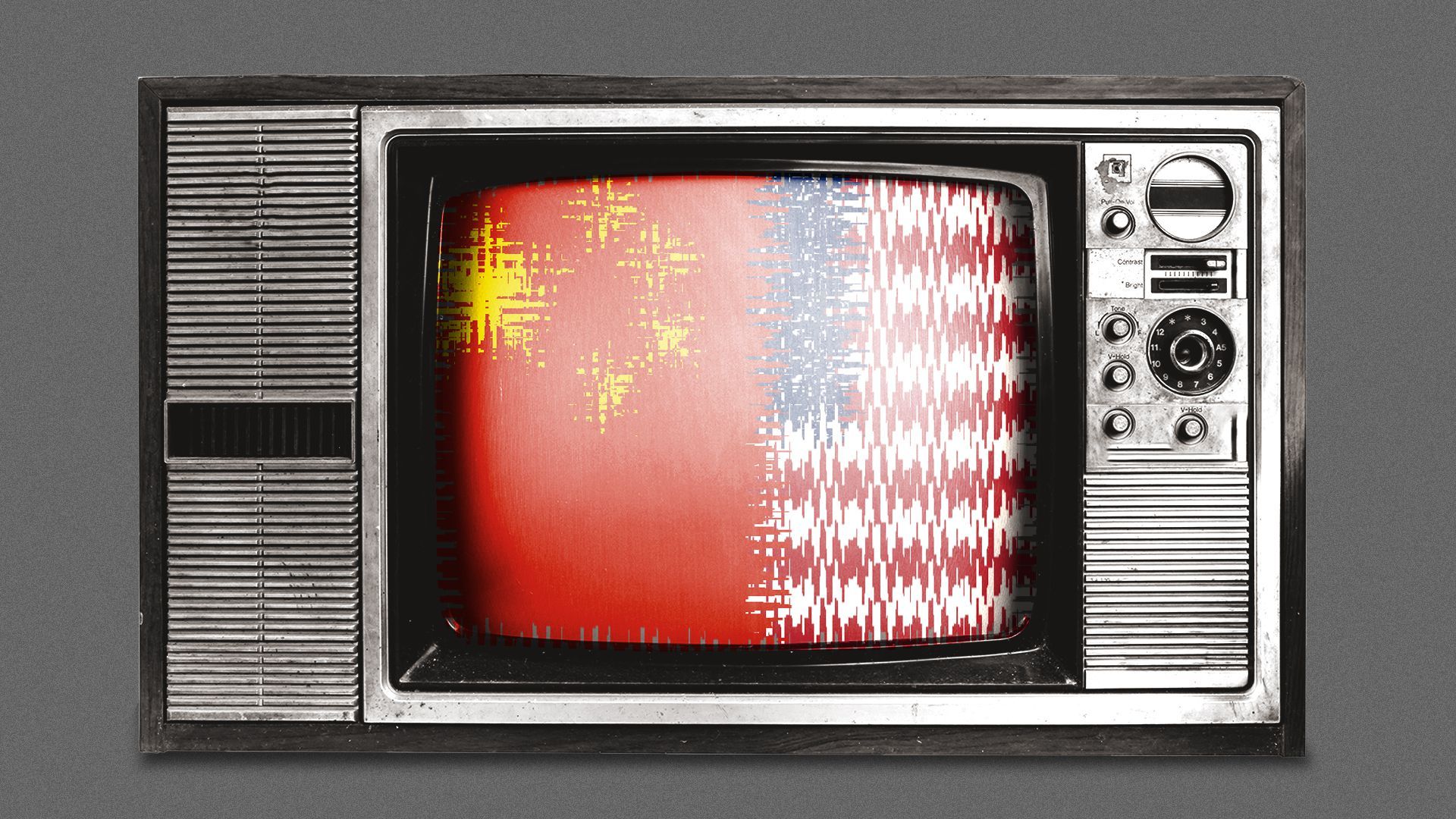 A low-key group is quietly harvesting contact information for Republicans in key presidential swing states who share a distaste for the Chinese government, Axios has learned.
Why it matters: The group, Stand Up to China, is run by some plugged-in Republican consultants. Its focus on states that will host early presidential nominating contests suggests an effort to elevate an issue at the top of GOP voters' minds in the 2024 race or leverage it on behalf of some yet-unknown candidate.
What's new: Stand Up to China was formed in late 2019 by Warren Tompkins, a GOP operative from South Carolina who ran a super PAC supporting Florida Sen. Marco Rubio's 2016 presidential bid.
The group, a 501(c)(4) nonprofit, has since spent nearly half a million dollars on digital ads.
On Facebook, most of its ads have targeted Floridians, according to the site's political advertising data. But recently it's turned its attention to Iowa, New Hampshire, South Carolina and Nevada — states expected to host the first four Republican nominating contests in 2024.
Data gathered by New York University's Online Political Transparency Project show its ads are targeting Facebook users deemed likely conservatives as well as those with an expressed interest in pages such as the National Republican Senatorial Committee, the Heritage Foundation and conservative legal group Judicial Watch.
What they're saying: In an email to Axios, Tompkins dismissed any effort to read into its recent ad targeting.
"SUTC is and has been advocating for America's fundamental freedoms across the country without consideration for the timing of any election, not just in the 4 states you referenced," he wrote in an email.
Between the lines: The group's ads nonetheless preview the messages it feels may resonate with the party faithful as it gears up to try to retake Congress next year and the White House two years later.
Stand Up to China bills itself as a "grassroots advocacy organization, formed to help give American citizens a voice in the policy battles against China."
As far as giving citizens a voice, the group simply offers online petitions that don't appear to do much beyond providing names and email addresses to the people running the organization.
The resulting voter contact list could be rented out to allied political committees, activated on behalf of an issue advocacy campaign or used for nonpartisan electoral activities like voter registration and turnout efforts.
Stand Up to China's single-issue focus suggests it sees antipathy to the PRC as a potent way to draw in potentially motivated Republicans in key states.
The intrigue: Such contact lists are frequently employed on behalf of allied political candidates. Whether Stand Up to China is eyeing any such support isn't clear, and Tompkins wrote off any suggestion that it anticipates doing so.
The group's website has plugged a few potential 2024 contenders, including Rubio, Arkansas Sen. Tom Cotton, and former Secretary of State Mike Pompeo.
Another potential 2024 candidate not mentioned on the site, Nikki Haley, formerly served as governor of South Carolina.
Go deeper