mRNA vaccines 94% effective in preventing hospitalization in adults 65 and older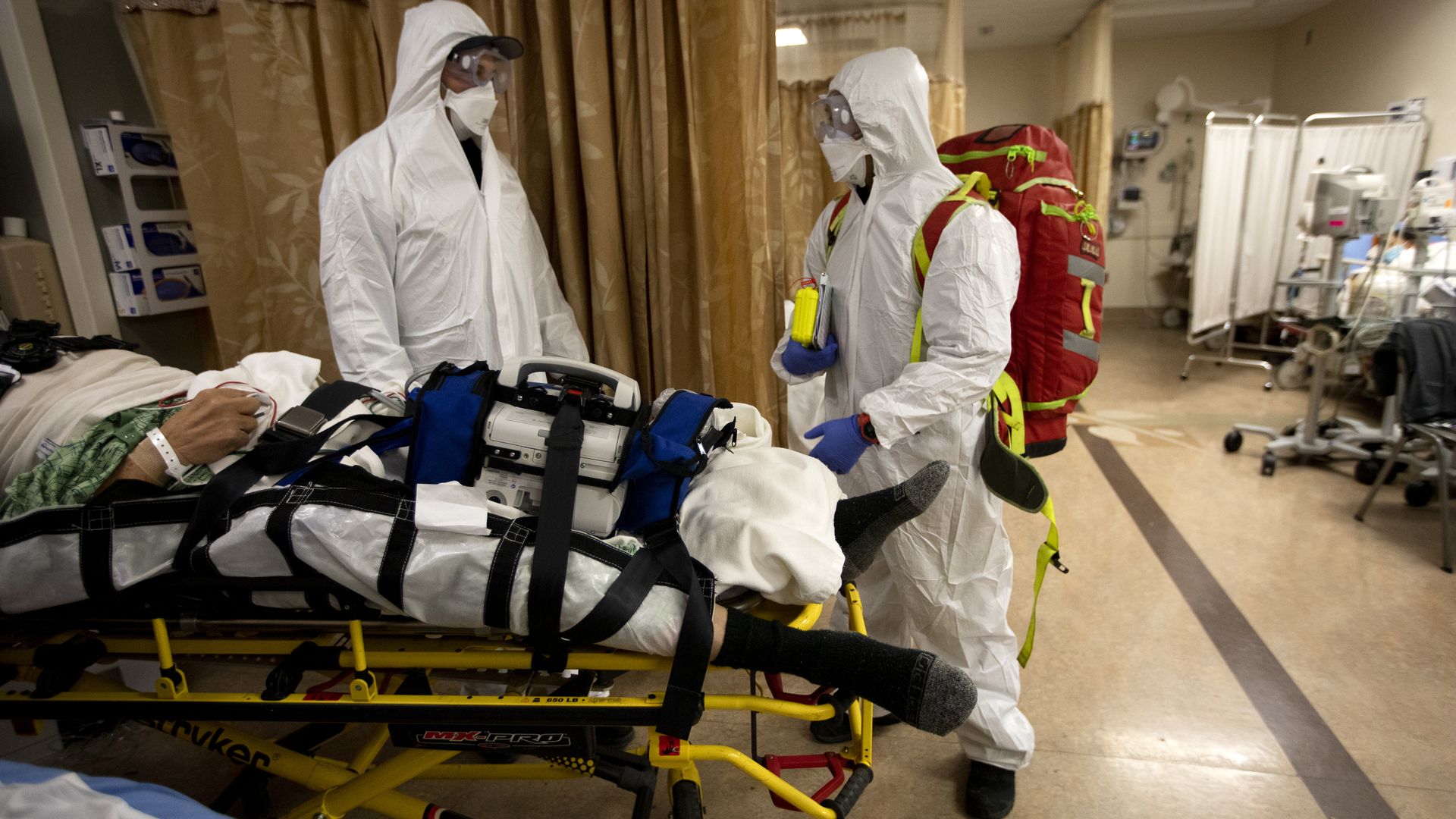 The Pfizer and Moderna vaccines were 94% effective in preventing hospitalization for COVID-19 among adults 65 years and older, according to a study by the Centers for Disease Control and Prevention.
Why it matters: The research, which studied 417 hospitalized adults in 14 states between January and March, adds real-world evidence from the clinical trials that vaccination protects against severe illness and hospitalization.
"These data suggest that continuing to rapidly vaccinate U.S. adults against COVID-19 will likely have a marked impact on COVID-19 hospitalization and might lead to commensurate reductions in post-COVID conditions and deaths," the report reads.
The state of play: Fully vaccinated individuals showed a 94% efficacy rate. Those who only had one dose had an effectiveness of 64%.
Older adults that contract COVID-19 are at a higher risk of getting severely ill, being hospitalized and dying, which is why it's important to increase vaccination efforts, the agency says.
Yes, but: The study also showed no significant vaccine effectiveness less than 14 days after the first dose of a vaccine, showing the importance of immunity build and continued use of social distancing measures and face coverings.
Go deeper