Poll: Support for new gun control legislation falls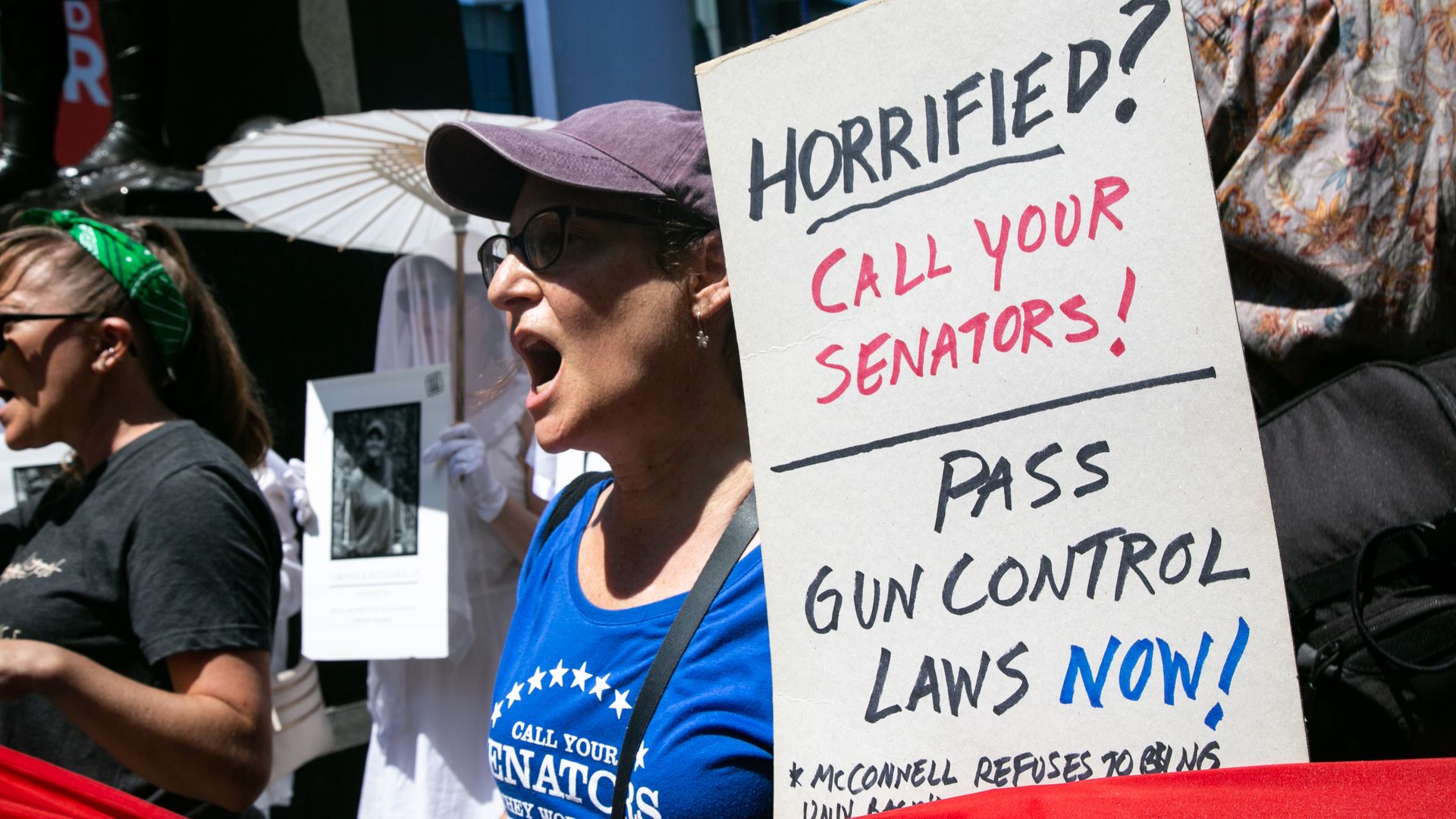 Support for prioritizing new gun control legislation has declined from its 2018 high following the mass shooting at Marjory Stoneman Douglas High School in Parkland, Fla., according to a Washington Post-ABC News poll.
Details: The poll found that 50% of Americans support passing laws to reduce gun violence, down from 57% in 2018. 43% of Americans say the government should prioritize protecting the right to own guns, up from 34% in 2018.
The big picture: The poll, conducted between April 18 and April 21, comes after a series of mass shootings in the U.S.: one that left eight people dead in several Asian spas in the Atlanta area, another that left eight dead at an Indianapolis FedEx warehouse and one that killed 10 people in Colorado.
Go deeper