Deep Time experiment: Participants emerge after 40 days in a cave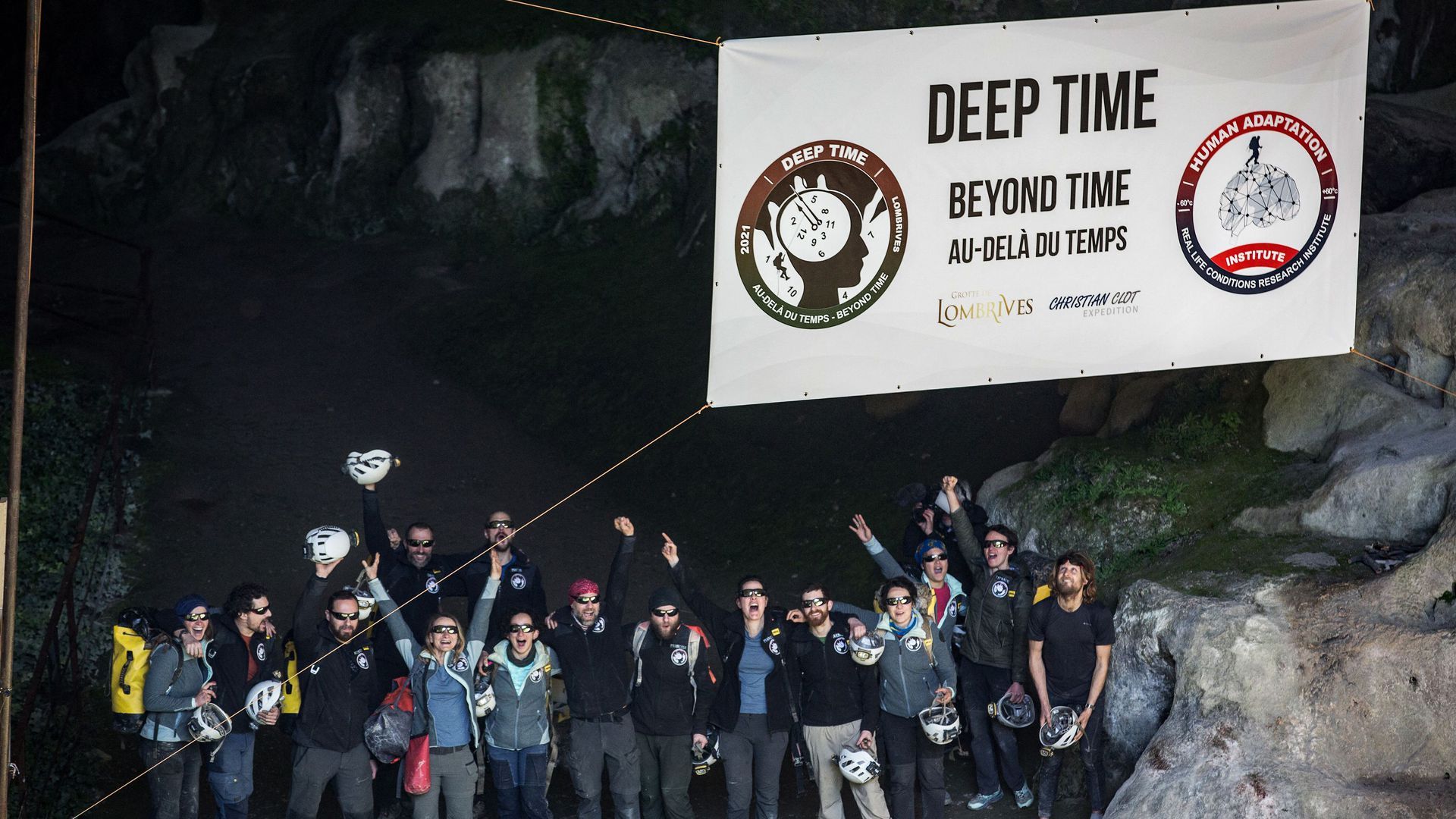 Fifteen people this week emerged from living in total isolation in a cave in France for 40 days as part of an experiment in "Deep Time."
Why it matters: Without smartphones and clocks the participants were forced to simply be with themselves. In doing so, they provided an object lesson for how artificially regulated our modern lives have become.
How it works: The Deep Time research project, led by France's Human Adaptation Institute, took seven women and eight men — all volunteers — and sent them to live in the Lombrives cave for nearly six weeks.
Aside from cameras and tools to measure their sleep and movement patterns, the participants had no access to technology, spending all of their time in an environment with no natural light and temperatures of around 50 F and 100% humidity.
When they finally emerged from the cave — wearing special sunglasses to protect their unaccustomed eyes from the sun — they had no idea how much time had passed, with one participant estimating as few as 23 days.
Details: That's because without clocks or sunlight, they measured the passing of time mostly in sleep cycles, which varied from person to person.
What they're saying: "Time went by so fast and I still had, like, so [many] things I wanted to do in the cave," Marina Lançon, a Montreal expedition guide, told the CBC.
The bottom line: Two-thirds of the participants said they wanted to stay underground and in isolation a little longer — which, given the current state of the world, perhaps isn't that surprising.
Go deeper