NYT: Cuomo aides blocked officials from releasing COVID nursing home death toll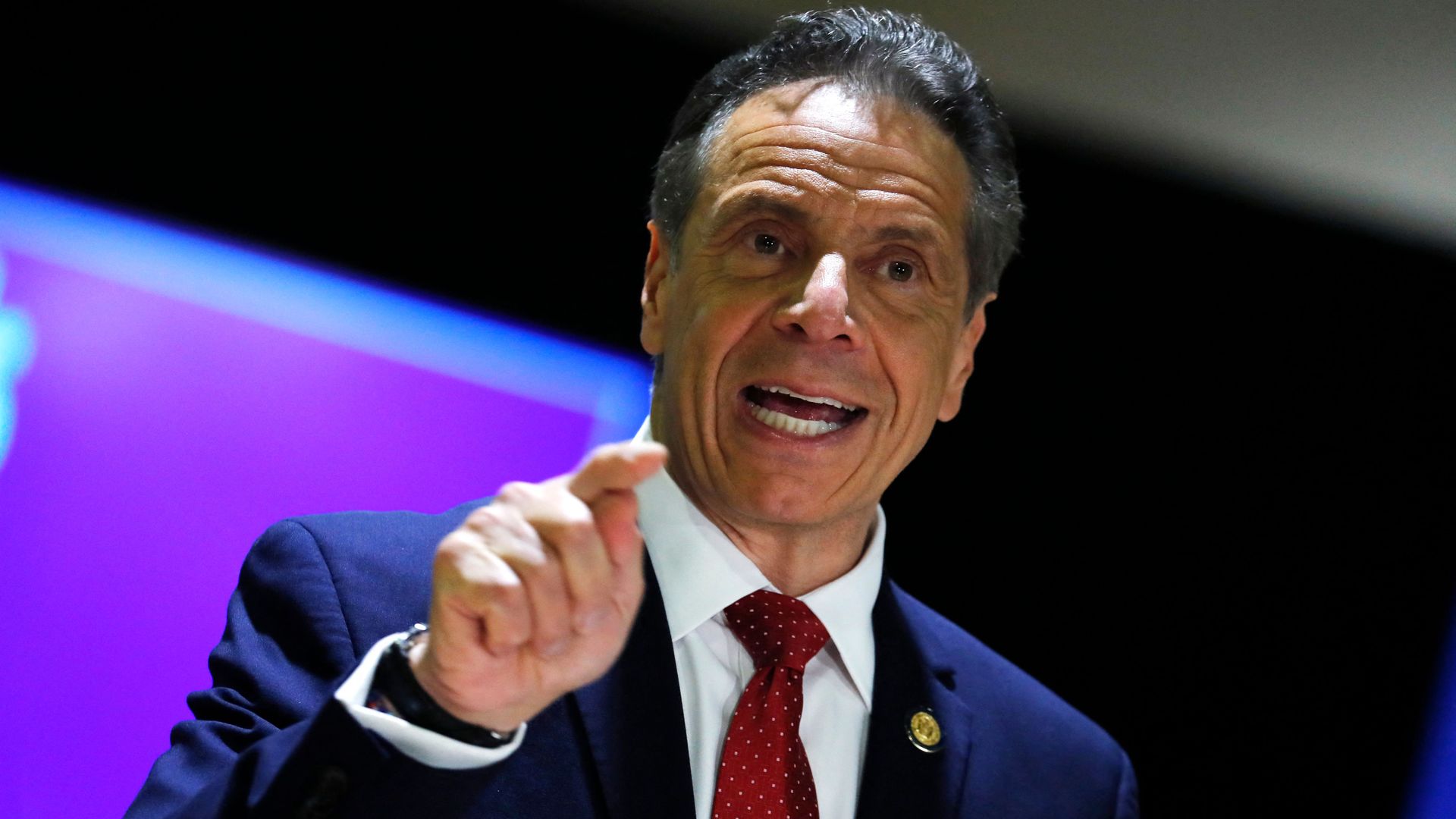 Senior aides to New York Gov. Andrew Cuomo (D) engaged in a sustained campaign over several months to keep state health officials from releasing the full nursing home death toll caused by the coronavirus, the New York Times reports.
Why it matters: The FBI is investigating Cuomo's office following a probe by New York Attorney General Letitia James, also a Democrat, that found his administration undercounted deaths in nursing homes by as much as 50%.
Details: Cuomo's senior aides reportedly worked to prevent New York's health commissioner Howard Zucker and other officials from releasing data: a scientific paper that was never published, an audit completed months before being made public, and two letters written by the New York Health Department for state lawmakers that were never sent.
"The actions coincided with the period in which Mr. Cuomo was pitching and then writing a book on the pandemic, with the assistance of his top aide, Melissa DeRosa, and others," per the Times. Crown Publishing Group halted promotion of the book in March.
Flashback: Zucker said in late January there was nothing wrong with the accuracy of the health department's numbers, following James' initial investigation.
What they're saying: "The whole brouhaha here is overblown to the point where there are cynical suggestions offered for the plain and simple truth that the chamber wanted only to release accurate information that they believed was totally unassailable," Elkan Abramowitz, a lawyer representing Cuomo's office, told the Times.
"The chamber was never satisfied that the numbers that they were getting from D.O.H. were accurate," Abramowitz said, adding that actions by Cuomo's aides were unrelated to his book on leadership lessons from the pandemic.
Go deeper