Many colleges will mandate coronavirus vaccines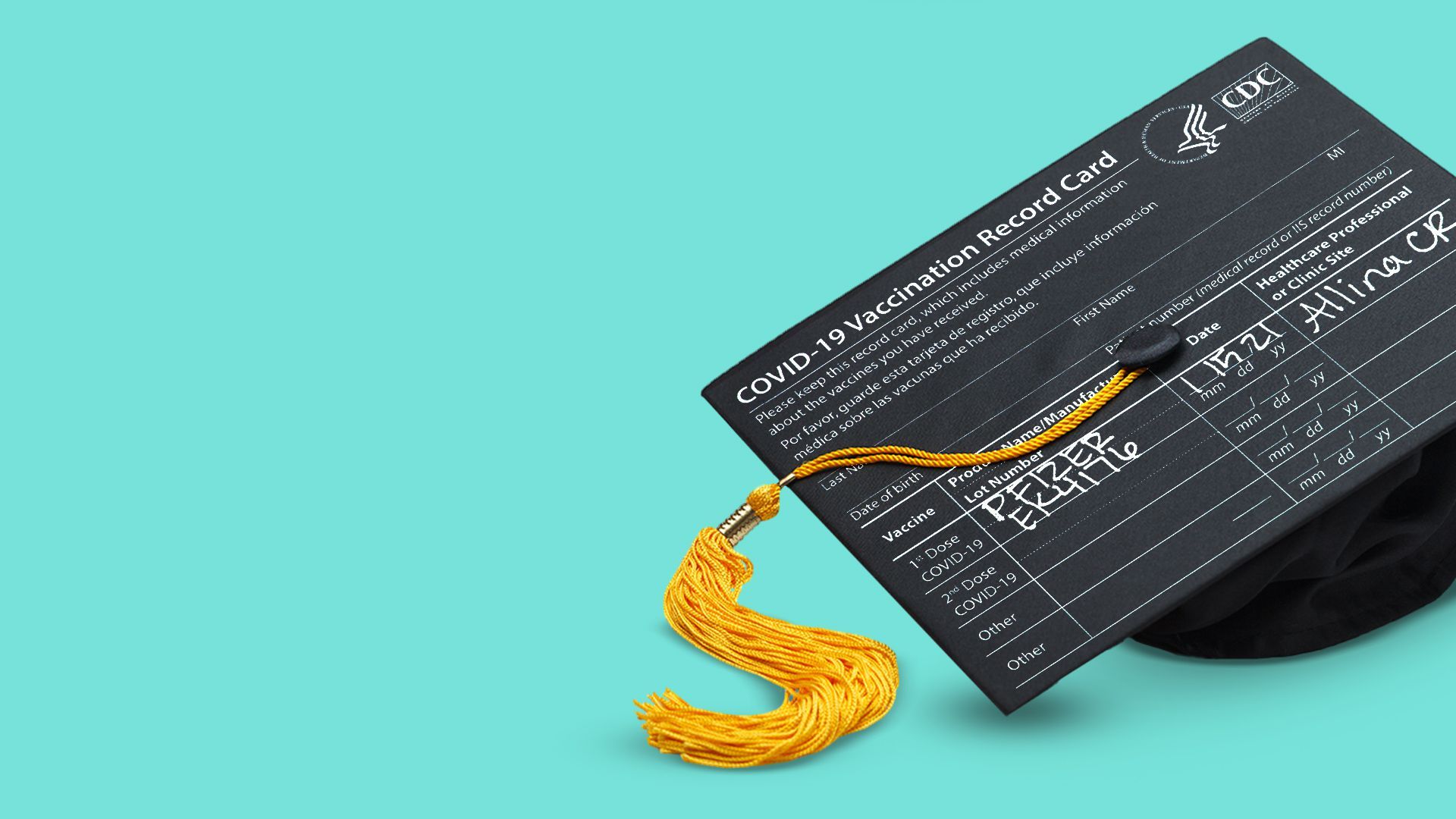 A slew of colleges and universities are embracing vaccine mandates — a controversial tool that other large institutions have chosen to avoid, at least for now.
The big picture: For the most part, getting Americans vaccinated is an act of persuasion. But public and private schools alike are taking a harder tack.
Driving the news: More than 75 college campuses have said they will require students or faculty to be vaccinated in order to return to campus for the fall semester, according to a tracker from the Chronicle of Higher Education. More are expected to follow.
The University of California and the California State University systems — with a combined 1 million students and employees — joined the list last week. Their mandate will only take effect once a vaccine gains full approval from the Food and Drug Administration.
The intrigue: Some institutions have held back on mandates for the COVID-19 shots because they feel there is too much "legal gray area" while the vaccines are still under an emergency use authorization, said Chris Marsicano, executive director of the College Crisis Initiative at Davidson College.
"Colleges, especially those who haven't announced whether they're mandating the vaccines yet, are hoping and praying that students will get it on their own," Mariscano said.
Once a vaccine is fully FDA approved, "you will see a flood of colleges" imposing mandates, he said.
The state of play: Requiring vaccinations is much easier and cheaper than testing, quarantines and contact tracing, which cost schools millions of dollars last year.
"The case for requiring vaccines makes a lot of sense with universities," said John Bailey, former deputy policy director at the Commerce Department and senior fellow at the American Enterprise Institute.
And that will help schools' bottom lines, too. "We know that a number of students deferred going to college because they didn't want to pay full tuition prices for Zoom-level courses," Bailey said.
Go deeper: College students are eager to get vaccinated
Go deeper