Cities turn to K Street for earmarks and infrastructure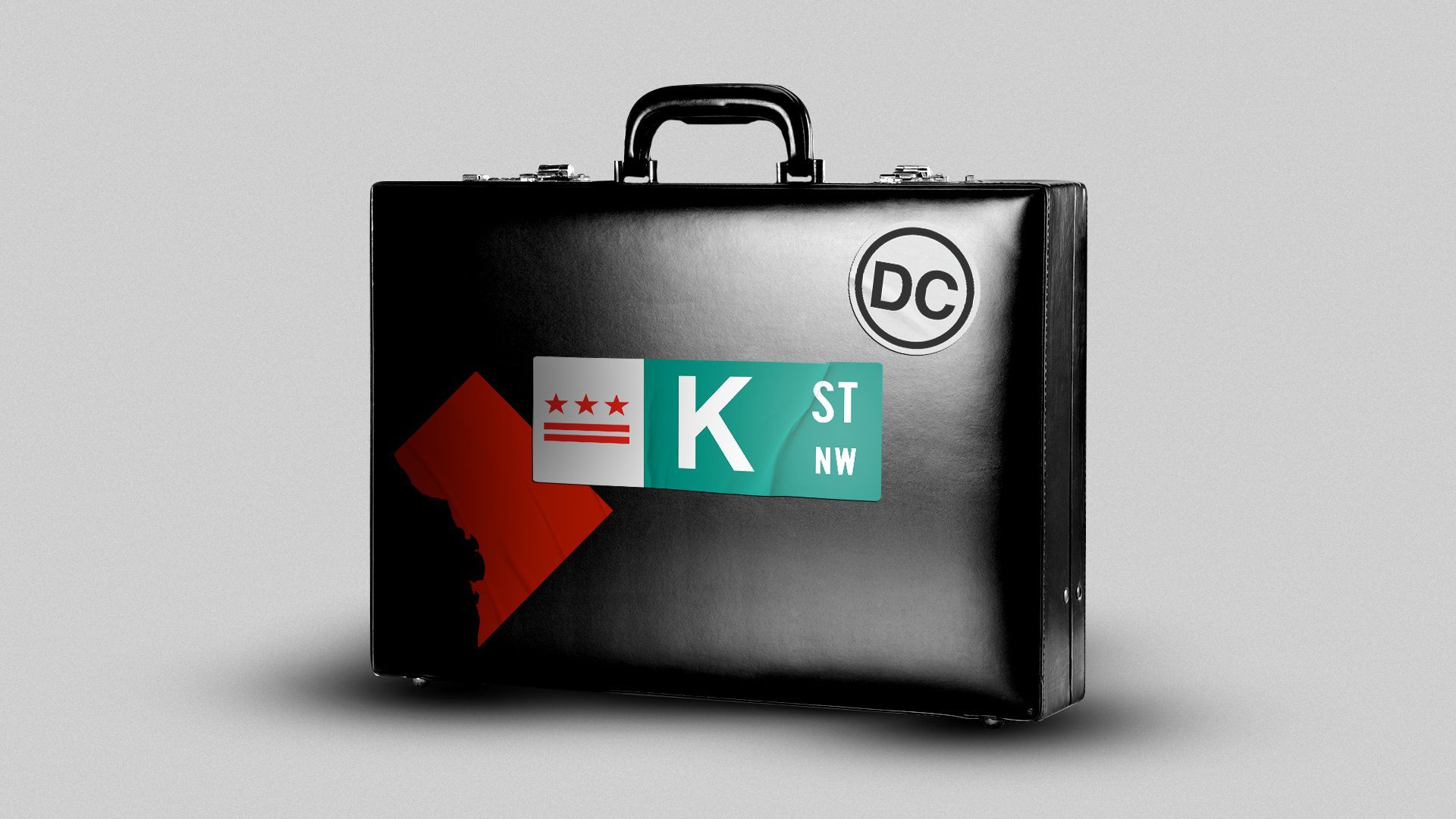 American cities are hiring some big K Street names as Congress passes and readies more legislation with huge implications for Main Street.
Why it matters: With infrastructure legislation potentially authorizing trillions in new spending — and a return of earmarks offering the prospect of targeted federal spending projects — cities battered by the COVID pandemic are looking to secure desperately needed assistance.
What's new: Lobbying registrations show cities large and small have picked up new policy muscle in the first four months of the year.
Philadelphia's aviation division brought on K Street powerhouse Squire Patton Boggs in February. Among the lobbyists on the account is former Rep. Bill Shuster (D-Pa.), who chaired the House Transportation and Infrastructure Committee.
In January, the city of Anchorage, Alaska, enlisted the firm Brownstein Hyatt, whose ranks include former chiefs of staff to House Speaker Nancy Pelosi and Senate Minority Leader Mitch McConnell.
Greensburg, Indiana, brought on former Rep. Luke Messer (R-Ind.) this month to lobby on congressional appropriations legislation.
Hoover, Alabama, a suburb of Birmingham, hired former Rep. Bob Livingston (R-La.) via his eponymous firm in January to work on "federal appropriations and authorizations."
The big picture: Those and other new municipal lobbying contracts come as Congress readies legislation that could inject huge sums into local economies.
Infrastructure legislation and COVID-relief measures are major components of that. But the return of congressional earmarks has also sparked intense interest among local governments looking to secure project-specific funding.
"Between the earmarks on appropriations, and the earmarks on the transportation bill, (cities have) been very engaged and very plugged in," according to Rick Spees, a lobbyist with the firm Akerman whose clients include Orlando and Tallahassee in Florida and Shelbyville, Tennessee.
"I have been busier this year than I have been in the last couple of years," Spees said.
Between the lines: Aware of that intense municipal interest, the White House has kept regular lines of communication open with leaders at the city level regarding its legislative priorities.
Since Biden unveiled his American Jobs Plan, the White House Office of Intergovernmental Affairs has held weekly conference calls with U.S. mayors, a source familiar with the discussions told Axios.
It's also held about 40 one-on-one calls with mayors of cities including Shreveport, Louisiana; Mesa, Arizona, and Houston to discuss infrastructure funding priorities.
The bottom line: Plenty of White House and congressional policy priorities will have immediate implications for U.S. cities, such as policing reform and immigration.
Their advocates in Washington, though, say direct funding for local projects is a main focus.
"We're asking for things like bridges and road improvements and new drinking water lines," said Bill Hanka, who lobbies for local governments and transit agencies. "I mean, these aren't things that really will stir up a lot of controversy. So, my clients tend to benefit from that."
Go deeper