The CDC's mask guidance is really vaccine guidance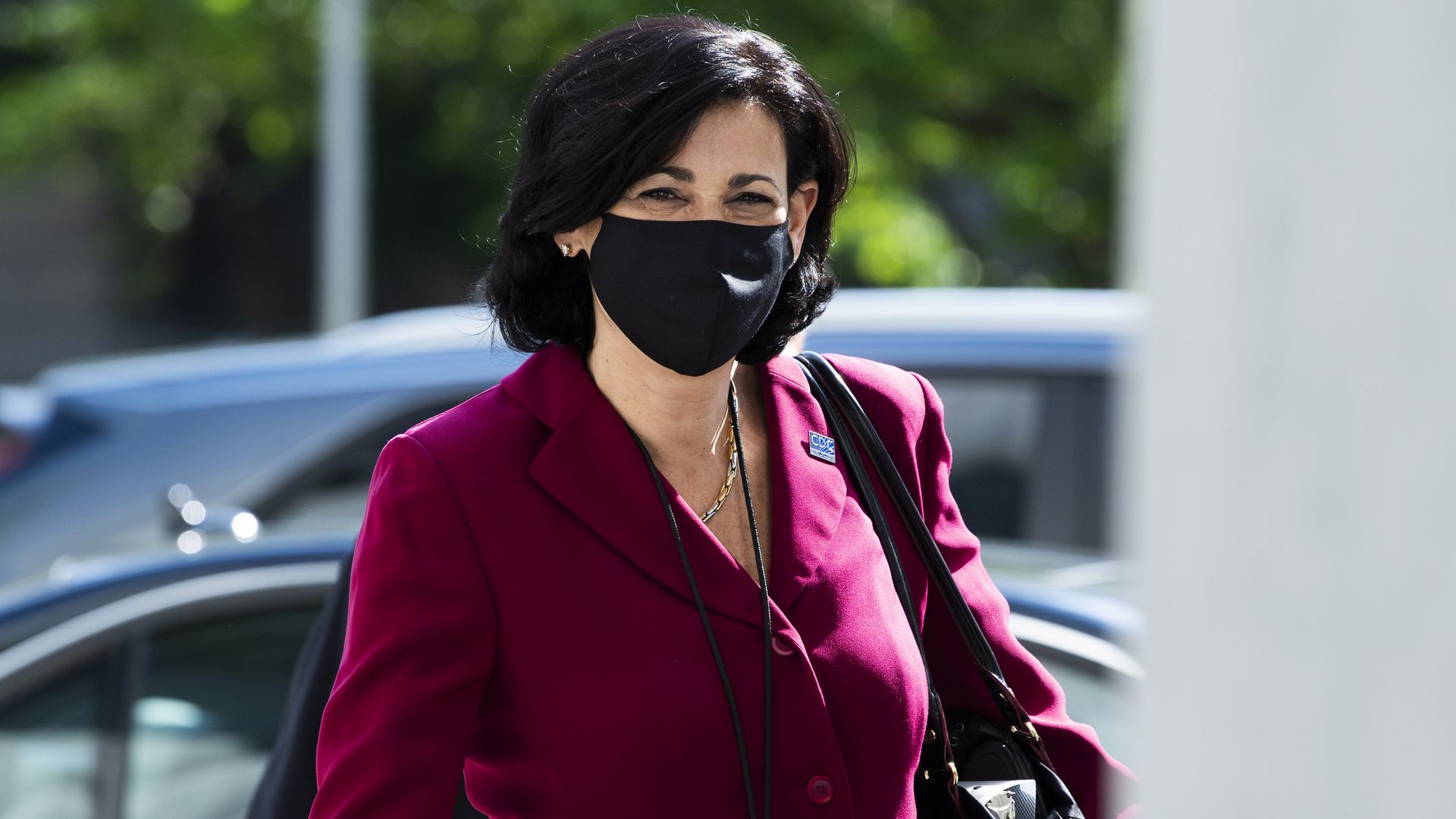 If it wasn't already clear that federal health officials really think you should get a coronavirus vaccine, yesterday's guidelines about outdoor mask-wearing should help.
Why it matters: The new guidance — which says vaccinated people can go maskless in many outdoor settings — changes little in practical terms. But experts hope it could help convince folks on the fence to get immunized, particularly since vaccination rates have fallen in recent weeks.
What they're saying: "I think the general guidance is to ensure that people start getting vaccinated," Centers for Disease Control and Prevention director Rochelle Walensky said.
What we're hearing: "This is laying the foundation for, 'This is where we could go if we're able to get everyone on board and vaccinated,'" Amanda Castel, an epidemiology professor at George Washington University, told Axios.
Cardiologist Eric Topol, who is the director of the Scripps Research Translational Institute, also saw the announcement as a nudge.
"How do we get back momentum to get to 4.0 million/day? Keep rolling out incentives like today," Topol tweeted.
The impact: Already, officials in states around the country with mask mandates, such as California Gov. Gavin Newsom, responded to the announcement saying they'd align with the CDC.
"It certainly changes things," Dan Gilman, chief of staff to Pittsburgh Mayor Bill Peduto told news station WPXI about calculations for events like Fourth of July celebrations.
The bottom line: Officials are pushing to get vaccinations back on track, after hitting a peak in early April.
"If we can get 3 million people a day vaccinated, then literally within a period of a few weeks, we're going to start to see a turning around of the dynamics," Anthony Fauci, director of the National Institute of Allergy and Infection disease told Axios' Sam Baker during an event on Monday.
Go deeper