Biden to meet with party leaders on May 12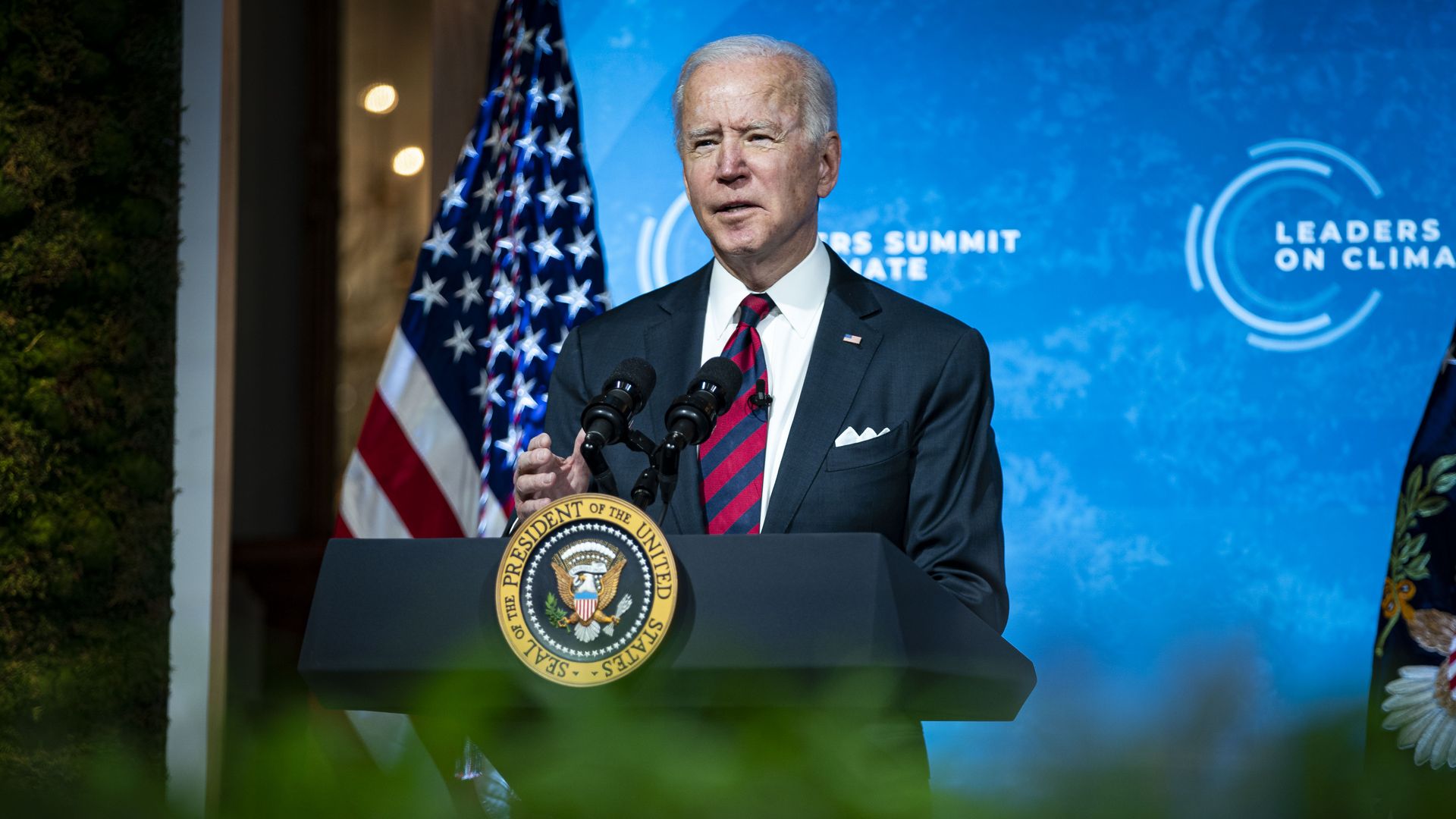 President Biden is scheduled to host his first bipartisan meeting with House and Senate leaders on May 12, a White House official confirmed to Axios on Wednesday.
The big picture: The meeting represents Biden's latest attempt to reach across the aisle amid partisan pressure in D.C. The invitation is intended to give the president a chance to meet with House Speaker Nancy Pelosi, Senate Majority Leader Chuck Schumer, House Minority Leader Kevin McCarthy and Senate Minority Leader Mitch McConnell to discuss common policy goals.
Biden and his team have hosted White House meetings with more than 130 members of Congress since he took office, Bloomberg first reported.
Pelosi and Schumer have previously attended White House meetings with Biden, but for McCarthy and McConnell, May 12 will be their first time visiting the Biden White House.
McCarthy (R-Calif.) has complained he hasn't met with Biden since the election despite asking for an in-person meeting, per the Washington Post.
Go deeper