Arizona governor signs bill banning abortions for genetic issues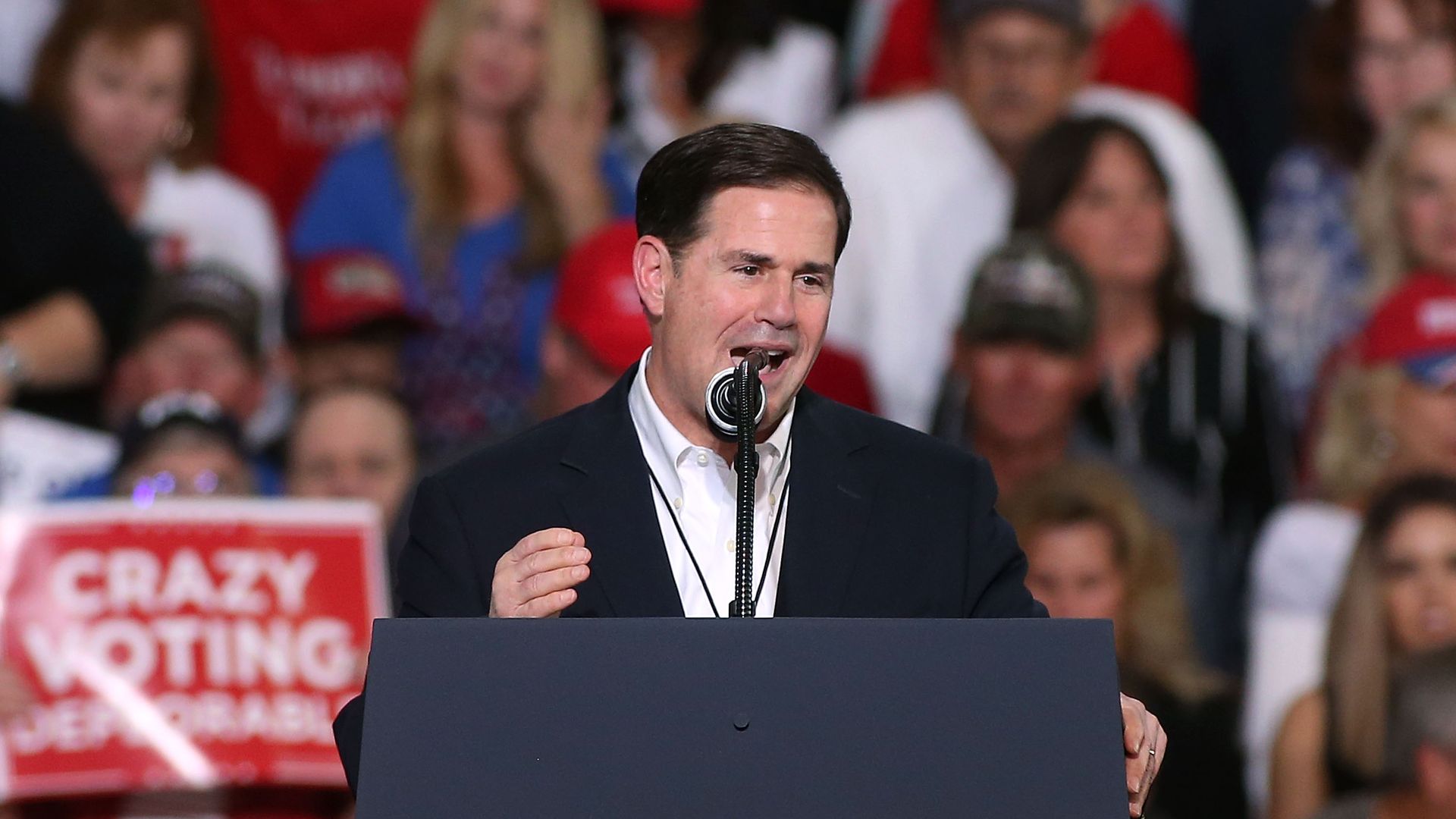 Arizona Gov. Doug Ducey (R) signed into law Tuesday a bill that would ban abortions in cases in which they are sought "solely" because of genetic issues, such as Down syndrome.
Why it matters: Facing the welcome prospect of a conservative-leaning Supreme Court, many Republican states have been passing bills to limit abortion access.
Both Idaho and Oklahoma this week signed into law bills that would ban abortions after a fetal heartbeat is detected.
Driving the news: Doctors who perform abortions in such cases could face felony charges. The sweeping anti-abortion bill also includes several other provisions, including:
Conferring fetuses with civil rights
Banning mail delivery of abortion-inducing medicines, including those used to help regulate miscarriages, per the Arizona Republic.
Requiring fetal remains to be buried or cremated
Forbidding the use of state money to fund institutions that provide abortions or do abortion-involved research
What they're saying: "Every life holds immeasurable value — regardless of genetic makeup," Ducey tweeted.
The other side: Arizona Democrats issued a rebuttal to the bill, which they called an "expansive and intrusive step toward criminalizing, restricting, and regulating women, doctors, universities, and public institutions."
They noted that conferring unborn fetus with civil rights is a step towards prosecuting women who do not carry their babies to term — including in cases of miscarriage — for manslaughter.
The Arizona chapter of the American Civil Liberties Union (ACLU) issued a statement calling the bill unconstitutional.
Go deeper