Air havoc as passengers return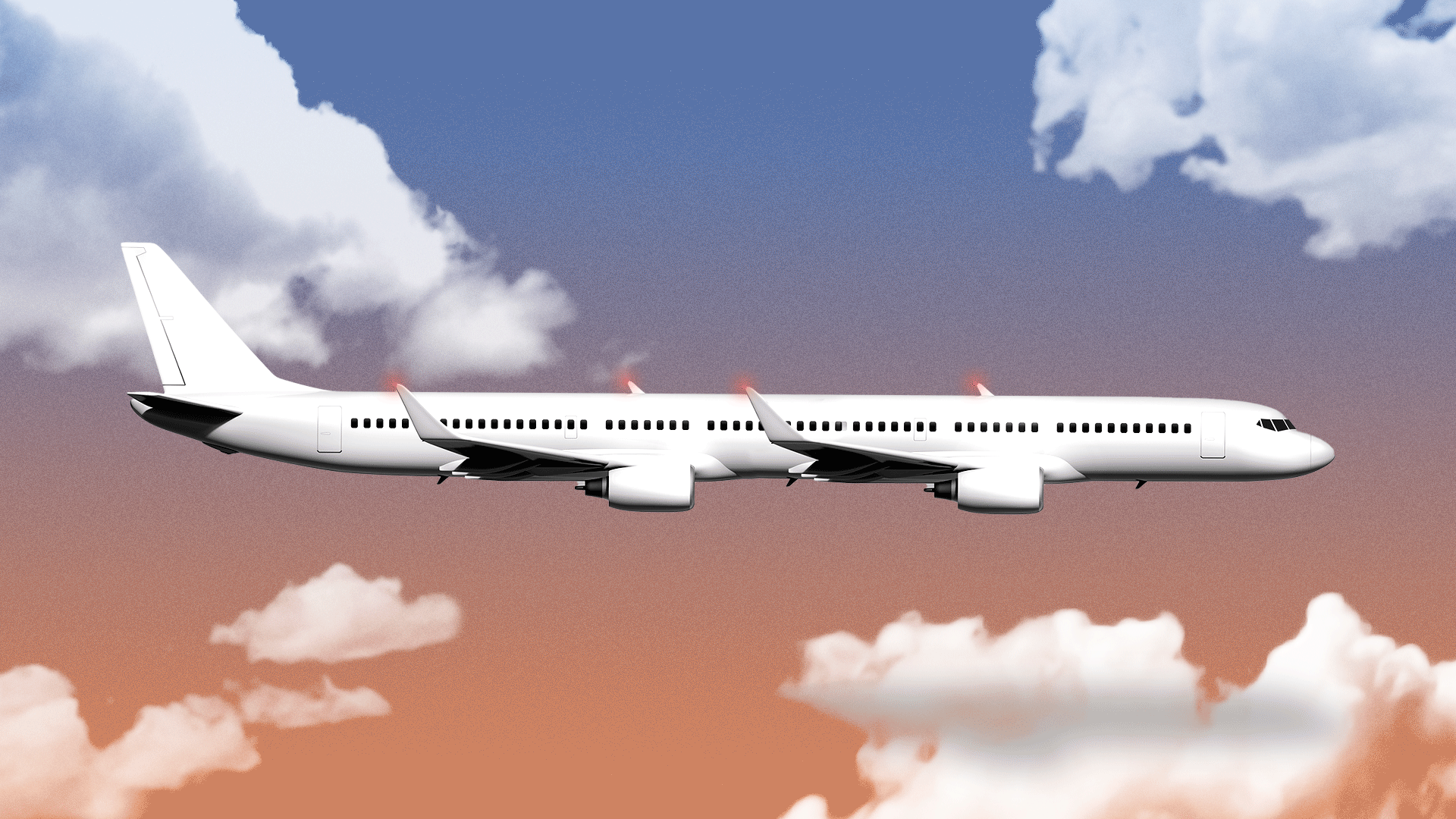 Airlines are scrambling to catch up as travelers return to the skies.
Why it matters: Passengers are finding fuller planes, busier airports — and, in some cases, surprise changes to their itineraries — as airlines try to add flights and rework their schedules.
The big picture: Cranking up a complex flight network is like putting a puzzle back together after it suddenly fell on the floor. It can be messy, and it takes time.
What's happening: Delta Air Lines, for example, is notifying customers of changes to existing flights — sometimes adding layovers or even modifying dates of travel.
Apologetic emails offer to rebook or cancel trips for a credit if the new itineraries are unsatisfactory, but wading through that process can take hours.
How it works: Putting grounded aircraft back into service can require many hours of maintenance. And laid-off flight crews must undergo retraining and recertification before they can fly again.
Increased vaccinations are helping to unleash pent-up demand after a year of staying home.
Many Americans have banked a whole lot of frequent flier miles over the past year, notes Brian Kelly, founder and CEO of The Points Guy, a consumer travel website.
Many also have vouchers from cancelled 2020 trips that are going to expire soon, Kelly said.
What to watch: Fares are up from last year's deep discounts, but are still significantly cheaper than they were before the pandemic, according to Airlines for America, a trade organization.
Business travel remains practically non-existent, but some leisure passengers are splurging — or using banked miles — to upgrade to first class.
Airlines have gotten more flexible with change fees and refunds for canceled flights since the beginning of the pandemic. But, Kelly warns, "It's like Whack-A-Mole. One fee goes away but another fee comes along."
Travel to more of Europe could open up soon, after European Commission President Ursula von der Leyen signaled last weekend that vaccinated Americans will be allowed to travel to the continent this summer.
Go deeper