Interior to restore tribal lands and management in rollback of Trump-era actions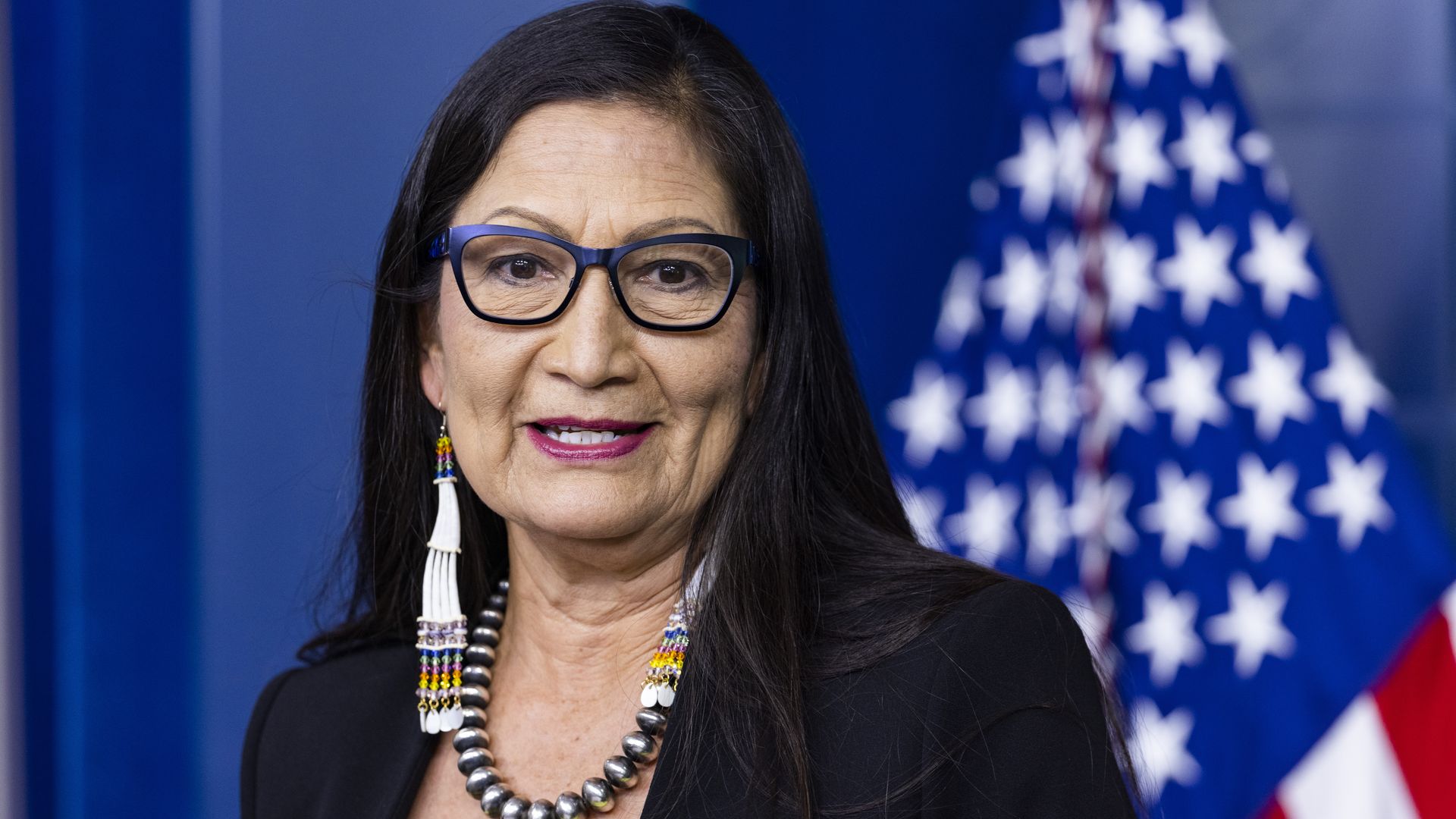 Interior Secretary Deb Haaland has issued an order to reverse several steps taken by the Trump administration involving jurisdiction over trust applications for tribal land, the Interior Department announced Tuesday.
Why it matters: The reversal allows tribes to have more ownership and management of the lands, as it moves jurisdiction over tribal land in federal trust from Interior headquarters to regional Bureau of Indian Affairs directors.
How it works: The policy targeted in the announcement is a process that allows the Interior to hold ownership of land for a tribe or individual tribe members. Placing tribal lands in federal trust enables Natives to re-acquire historic land.
Under Trump, the Interior shifted jurisdiction of these decisions to department headquarters. An Interior official said Monday 75,000 acres of land were placed into trust for tribes under the Trump administration, compared to 560,000 acres under Obama, per Reuters.
Haaland's order returns jurisdiction to regional Bureau of Indian Affairs directors and revokes three other Trump-era Interior opinions that "created an unduly burdensome process" for tribes seeking to place land into trust.
What they're saying: "At Interior, we have an obligation to work with Tribes to protect their lands and ensure that each Tribe has a homeland where its citizens can live together and lead safe and fulfilling lives," Haaland said in a statement.
"The patchwork of landholdings within existing reservation boundaries can make it difficult to develop coherent law enforcement and regulatory policies on reservations, restricting the ability to sustain community and economic development," noted Bryan Newland, principal deputy assistant secretary overseeing Indian affairs.
"Our actions today will help us meet that obligation and will help empower Tribes to determine how their lands are used — from conservation to economic development projects," Haaland said.
Go deeper