State university systems begin requiring COVID-19 vaccines for fall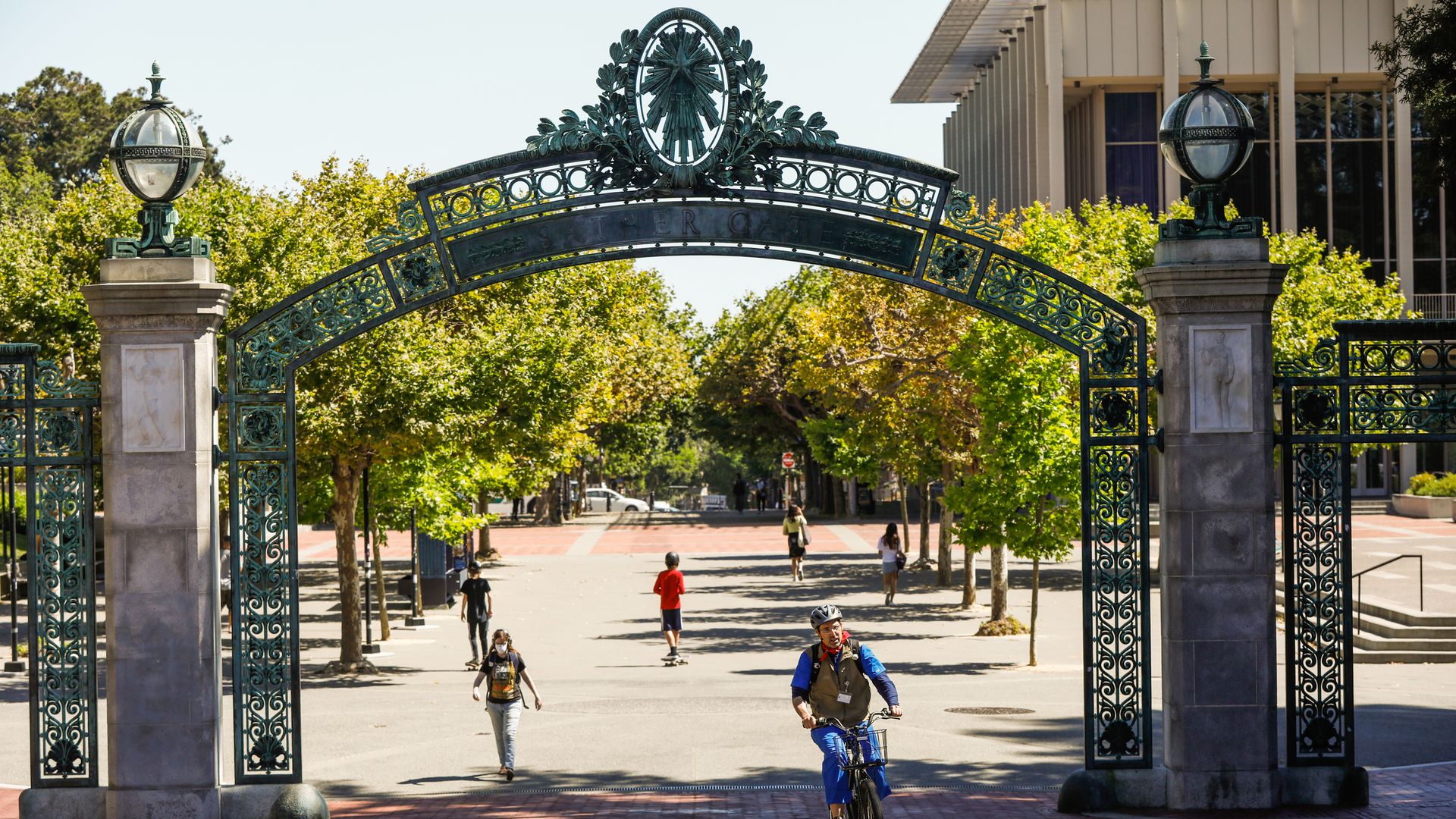 Several state university systems and public universities have announced in the past week that they will require students returning to campuses in the fall to be vaccinated against COVID-19.
Why it matters: The expansion into state and public school systems will significantly boost the number of institutions requiring coronavirus vaccines.
For the record: Some private universities, like Brown University and Cornell University, have announced similar requirements in the past few weeks.
Several other institutions and school systems have since followed suit, including:
In California: Both of California's state school systems — the University of California and the California State University systems — will be requiring students returning to campus to be vaccinated, AP notes.
These are two of the nation's largest university systems and together total 33 campuses.
In New York: Schools include Barnard College, Columbia University, Fordham University, Syracuse University and the University of Rochester, according to University Business.
In Massachusetts: Nine schools in Massachusetts' State University will require returning students to be vaccinated as of last Friday, CBS Boston reports.
They join the University of Massachusetts Amherst, which has also announced a vaccine requirement for fall.
The state's community colleges, however, have said they won't be mandating vaccines, citing educational barrier concerns.
In Maryland: The public University of Maryland system will be requiring students returning to its 11 campuses to be vaccinated in the fall, university officials announced Friday, per the Washington Post.
In New Jersey: Rutgers University, which has several campus locations across the state, announced in March that it would be requiring students to get vaccinated.
What to watch: Other schools, such as Harvard, are considering a similar mandate and more announcements will likely follow in the coming weeks, WashPost notes.
Go deeper: List of universities requiring vaccines grows and so does pushback
Go deeper