Interview: Luke de Pulford on U.K. Parliament's genocide resolution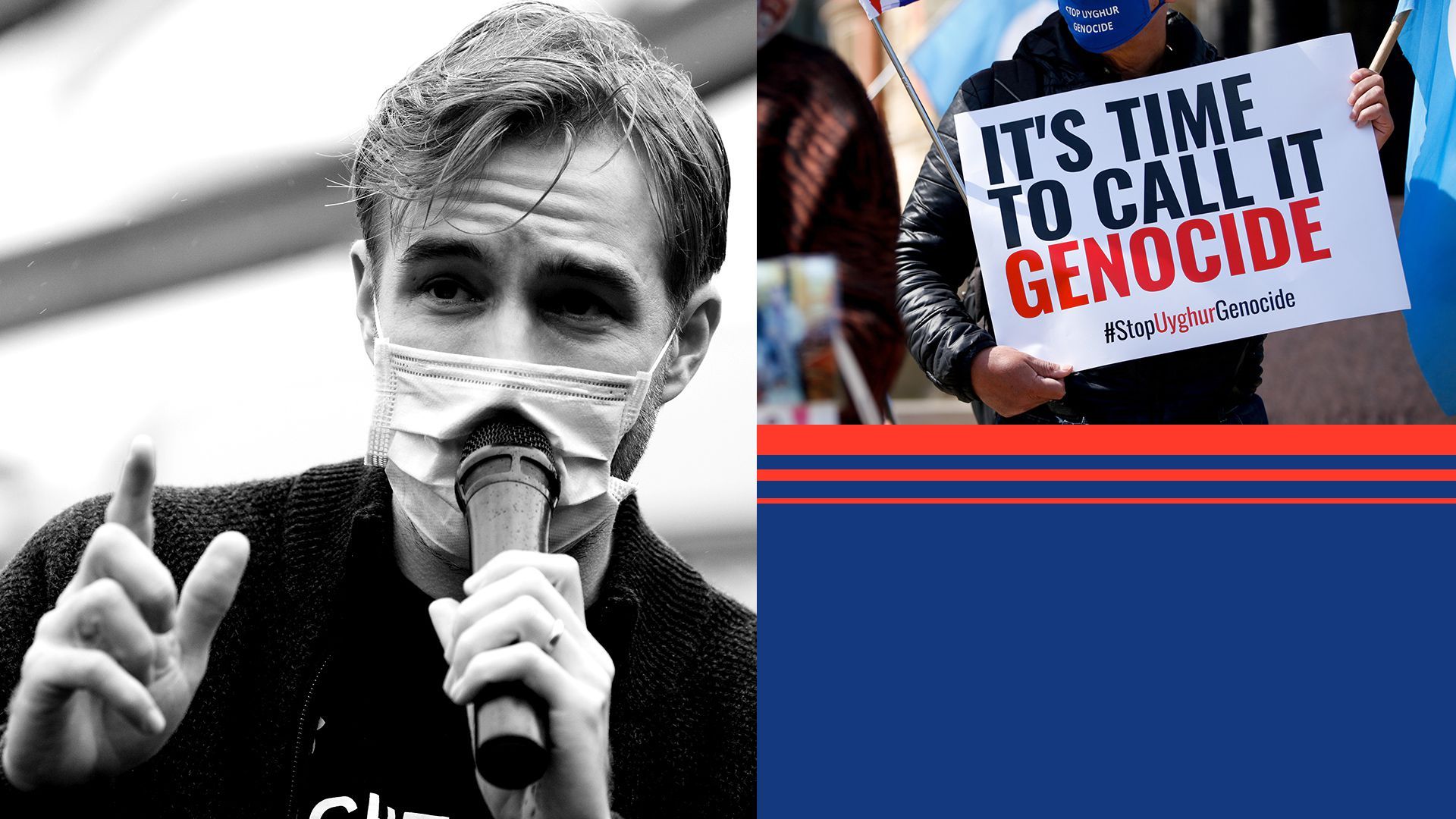 The British government can't make taking action on genocide dependent on international courts, Luke de Pulford, London-based coordinator for the Inter-Parliamentary Alliance on China (IPAC), tells Axios in an interview.
Why it matters: China's enormous sway at the UN and the lack of jurisdiction of international courts over China's actions in Xinjiang make it more difficult for the international community to take measures to stop the atrocities there.
Driving the news: Britain's Parliament passed a motion last Thursday declaring China's campaign of mass detention and forced assimilation in Xinjiang a genocide and calling on the government to take action.
Britain is now the third country where a parliament has adopted a resolution calling China's repression in Xinjiang a genocide, after Canada and the Netherlands.
The U.S. State Department has also stated that what's happening in Xinjiang is genocide.
Details: The U.K.'s official position is that a genocide determination must be made by a competent court, which normally means international courts. But it's hard to see a viable route to a court judgment.
The International Criminal Court route is only viable if the UN Security Council makes a referral (which China will certainly veto, as it is a Security Council member) and the International Court of Justice route isn't viable because China doesn't consent to its jurisdiction.
De Pulford serves as coordinator for IPAC, a coalition between lawmakers in democratic countries who are concerned about China's authoritarianism.
What he's saying: "There's no route to a court. So the U.K.'s policy is inoperable. You can't say genocide determination is for a court when there's no court that will ever hear the case."
"There can't be any deepening of the economic relationship between the U.K. and China while the U.K. Parliament suspects that a genocide is taking place," says de Pulford. "You can't offer economic rewards for genocidal states."
Go deeper