Idaho governor signs "fetal heartbeat" abortion ban bill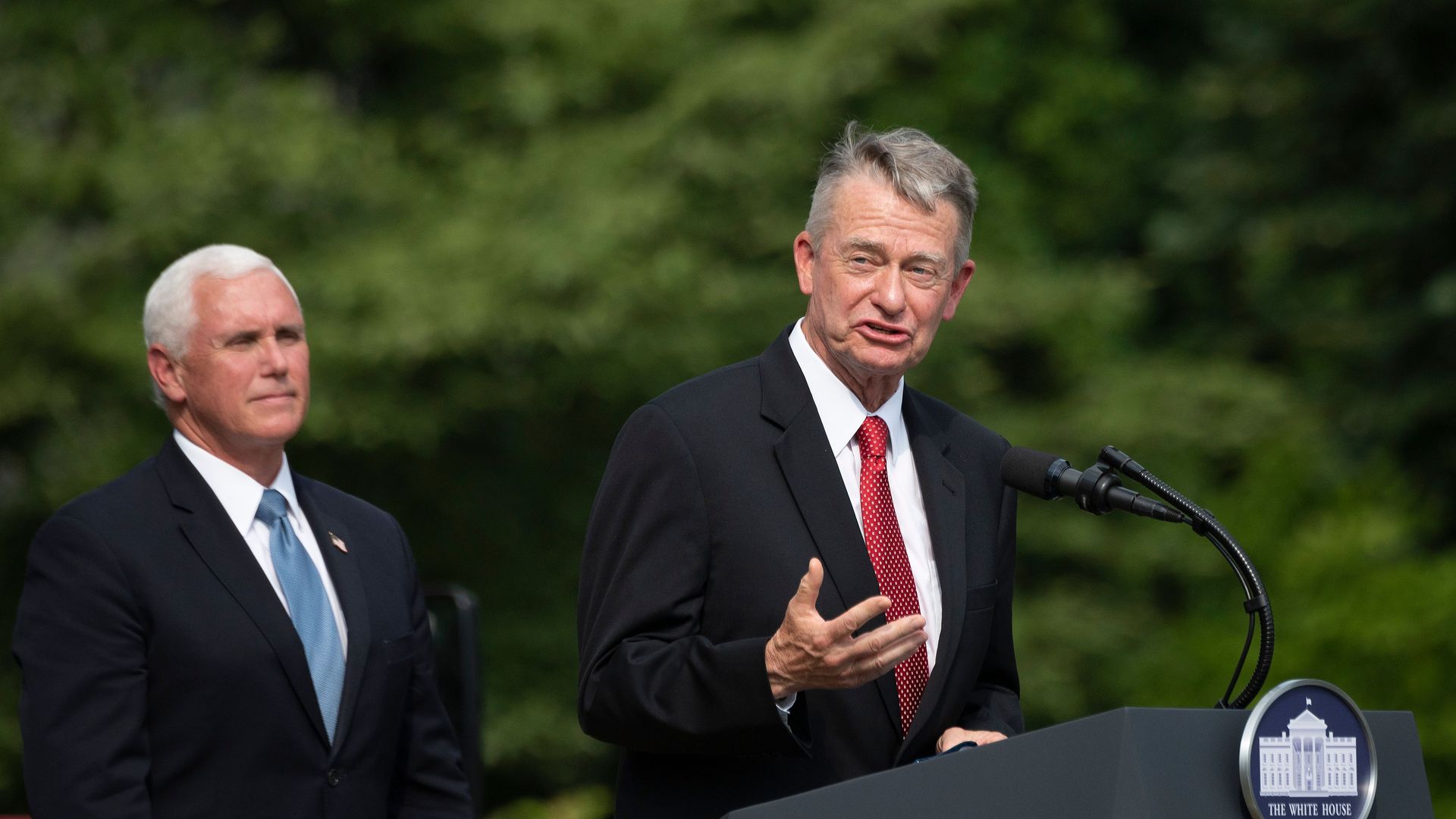 Idaho Gov. Brad Little (R) signed a bill into law on Tuesday banning abortions after a fetal heartbeat is detected.
Why it matters: Fetal heartbeats can be observed as early as six weeks into pregnancy, before many women even know they are pregnant, per AP.
Of note: "The bill contains a 'trigger provision,' which means it wouldn't go into effect unless a federal appeals court somewhere in the country upholds similar legislation from another state," AP writes.
The big picture: The law states that doctors who perform abortion procedures after a fetal heartbeat is audible could face up to five years in prison.
It does allow for exceptions in cases of rape, incest or medical emergency.
But, but, but: The exceptions may only be applied if "the woman has reported the act of rape or incest to a law enforcement agency and provided a copy of such report to the physician."
Idaho law does not allow police reports to be released during active investigations, per AP.
What they're saying: Planned Parenthood tweeted after Little signed the measure on Tuesday, saying: "Let's be clear: Nothing changes today or in the future. Abortion is still legal in Idaho, even after six weeks."
"This is a trigger law that would ONLY begin IF a similar ban is upheld in a separate court. And, of course, we'll sue to stop it then."
Zoom out: Other states are pursuing similar legislation.
Oklahoma Gov. Kevin Stitt (R) signed several abortion-related bills on onday, including one stating that doctors who perform abortions after a fetal heartbeat is detected can be charged with homicide, The Hill reported.
Go deeper