CEOs feel the pressure to act on climate change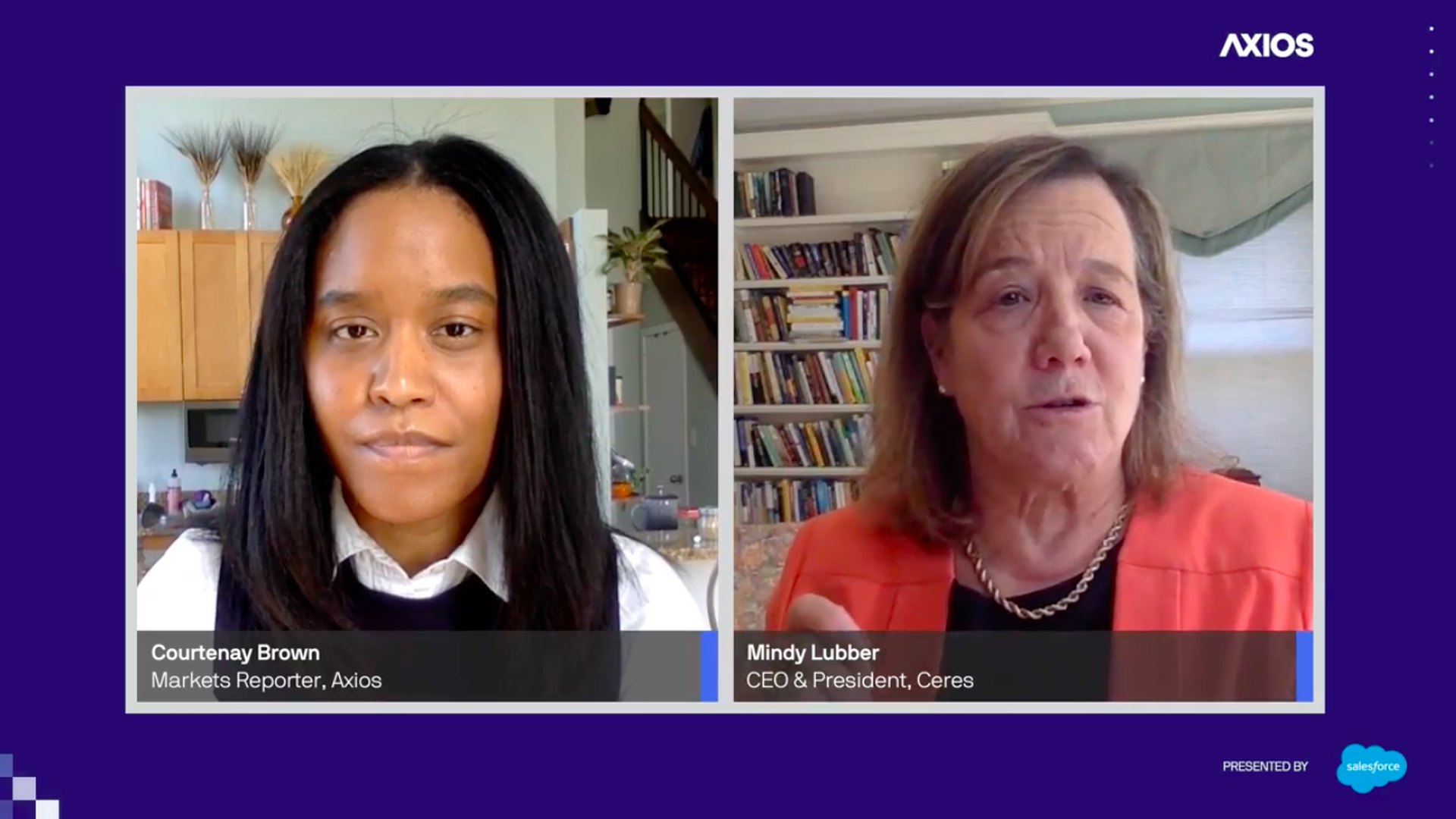 CEOs feel the pressure to take action on climate change in the absence of government regulation, executives at Patagonia and Ceres said at an Axios virtual event on Tuesday.
What they're saying: Federal and state regulators, starting with the Securities and Exchange Commission and Federal Reserve, should not let policies to offset climate change be voluntary for businesses, Mindy Lubber, CEO and president of the sustainable investment advocacy group Ceres, said.
"I'm going to say that it is likely over the next two years we'll see the Securities and Exchange Commission mandate the disclosure of climate risk," she said.
Allison Herren Lee, the regulator's acting chair, asked for staff assessment on climate change disclosures in March.
"We also may see the Federal Reserve starting to oversee banks and financial institutions because they realize now that climate risk is a systemic risk to our entire economy and that you can't leave it voluntary," Lubber said.
Our thought bubble, via Axios' Ben Geman: Improving climate risk disclosure has been an increasing priority for advocates in recent years. Now they see a chance to embed the concept in mandatory rules, not just looser SEC "guidance" and private sector-led efforts, notably the Task Force on Climate-related Financial Disclosures.
One level deeper: "I think both industry and government have been really slow to tackle some of the biggest problems that we face as humans," Patagonia CEO Ryan Gellert told Axios' Dan Primack.
"It's the climate crisis, the ecological crisis. I think it's voting rights. I think you see a whole host of things where our systems are kind of cracking at the foundations."
"And I think that the mechanisms that are intended to prevent that are not showing up consistently. I think that business is now begrudgingly stepping into a space that I think has been under-supported by government."
Go deeper