Bidens will visit Jimmy and Rosalynn Carter in Georgia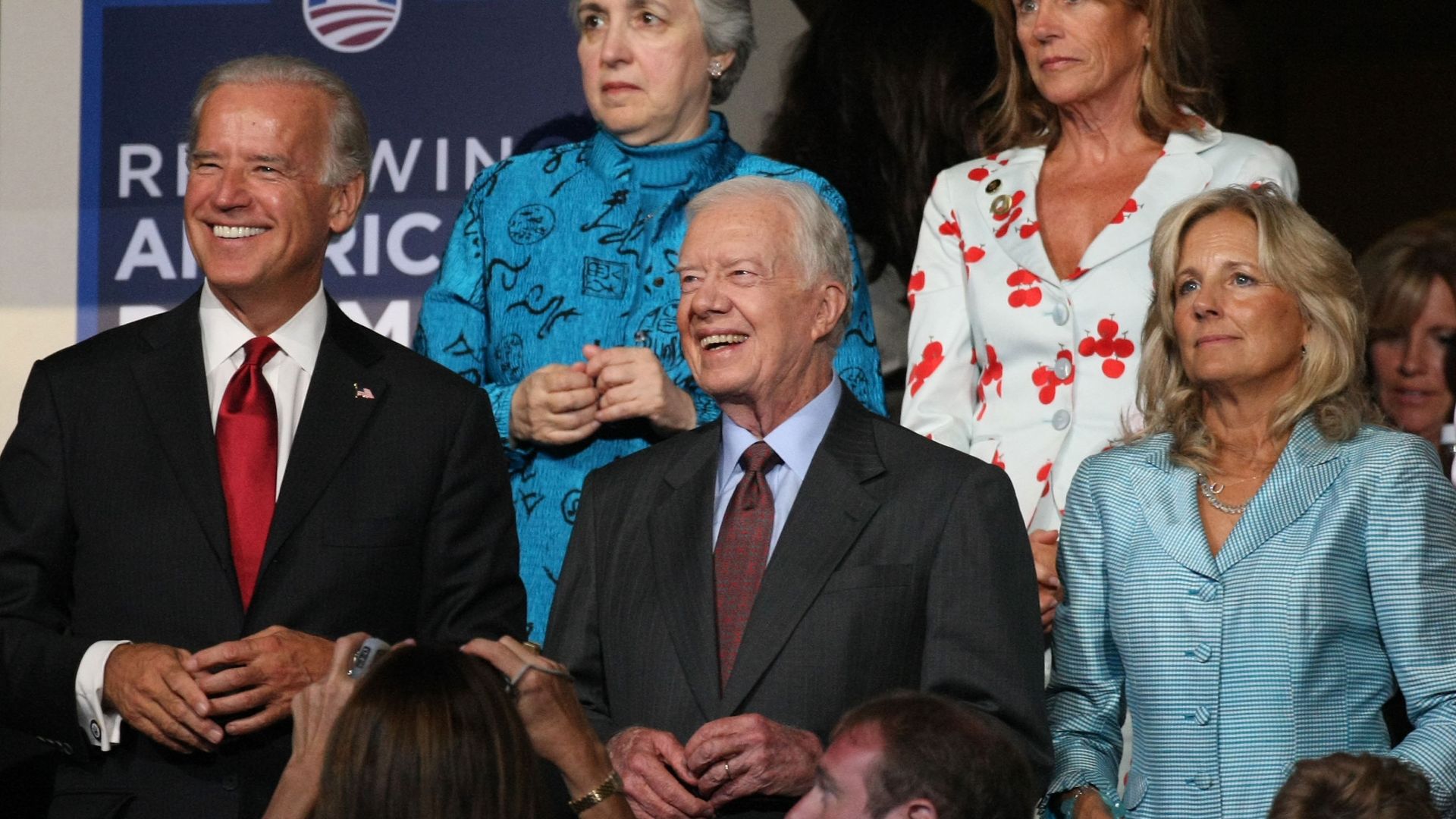 President Biden and First Lady Jill Biden will visit the 39th president, Jimmy Carter, and his wife Rosalynn in Georgia this week, AP reports.
The big picture: Biden was already set to attend a drive-in rally in Atlanta on Thursday in honor of his 100th day in office. The Bidens have now included a trip to Plains, Georgia, to see the Carters, who missed Biden's inauguration due to the pandemic.
The 96-year-old former president remains an outspoken figure in politics. In March, he criticized his home state for passing sweeping voting restrictions.
As a young senator, Biden was an ally during Carter's presidency from 1977 to 1981. Carter is currently the longest-lived U.S. president in history, according to AP.
The Carters resumed going to church after receiving their COVID-19 vaccines in February.
Go deeper