Scientists find 25,000 barrels at dump site for DDT chemicals off L.A. coast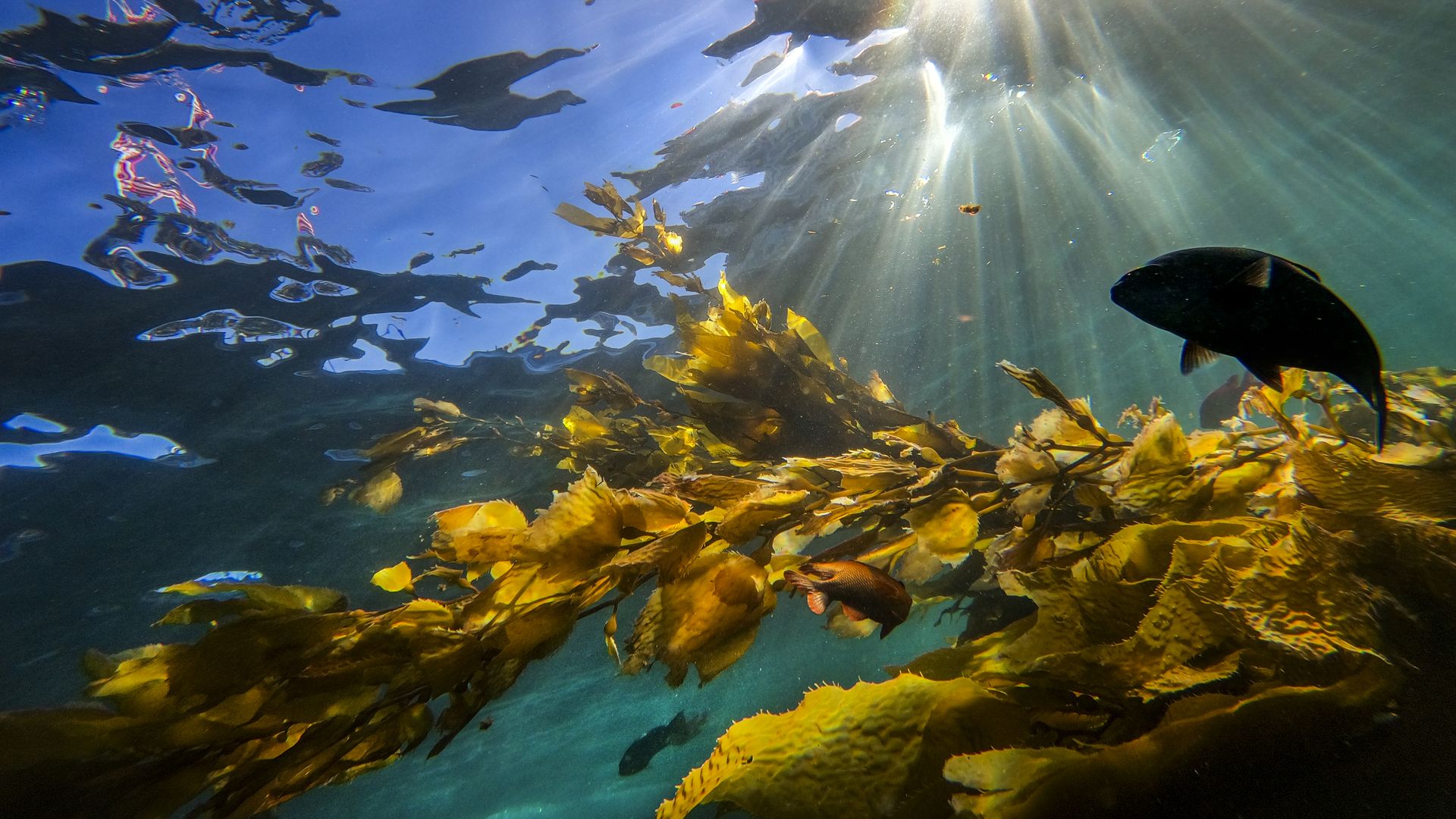 Marine scientists announced Monday they've uncovered at a former industrial waste site off the Southern California coast some 25,000 barrels that their research indicates contain the toxic chemical DDT.
Why it matters: Scientists had previously detected in the area near Santa Catalina Island "high levels of DDT in marine mammals including dolphins and sea lions," with exposure to DDT and polychlorinated biphenyls, or PCBs, per a statement from the Scripps Institution of Oceanography.
These long-banned chemicals have been linked to cancer in sea lions.
Lihini Aluwihare, who co-authored a 2015 study finding high levels of DDT and other man-made chemicals in the blubber of dead Bottlenose Dolphins, noted in a statement, "These results also raise questions about the continued exposure and potential impacts on marine mammal health, especially in light of how DDT has been shown to have multi-generational impacts in humans."
Driving the news: Expedition chief scientist Eric Terrill, who's also director of the Marine Physical Laboratory at Scripps, said in a statement "the basin offshore Los Angeles had been a dumping ground for industrial waste for several decades, beginning in the 1930s."
The Los Angeles Times reported last year that shipping logs from a disposal company Montrose Chemical Corp., a Californian DDT-producing firm, indicated that 2,000 barrels of sludge containing the chemical had potentially been dumped each month from 1947 to 1961 into a designated dumpsite.
Other logs show many other industrial companies in Southern California "used this basin as a dumping ground until 1972, when the Marine Protection, Research and Sanctuaries Act, also known as the Ocean Dumping Act, was enacted," Scripps notes in its report.
What they did: From March 10-24, a research team led by Scripps in collaboration with NOAA mapped more than 36,000 acres of seafloor known to contain high levels of DDT between Santa Catalina Island and the Los Angeles coast.
The scientists used sonar technology to capture high-resolution images of the barrels at depths of 3,000 feet.
Of note: Terrill told the L.A. Times he believed researchers could have found even more evidence if they'd extended the expedition period.
"I was pretty shocked that it just kept extending as far as it did," he said. "We couldn't keep up with the flow of data coming in."
Terrill shared the team's research findings in a briefing to Congress Monday.
What to watch: Sen. Dianne Feinstein (D-Calif.), who led the briefing, will ask the Justice Department to "look into companies that may have illegally dumped waste into the ocean and whether they can be held accountable," per the L.A. Times.
Terrill said in his statement that scientists are "hopeful the data will inform the development of strategies to address potential impacts from the dumping."
University at Buffalo chemistry professor Diana Aga, who wasn't involved in the study, told AP if the barrels are proven to contain DDT but have no leakage, they could be relocated to a safer disposal site.
Researchers could take samples from the area to assess damage if they have leaked, Aga added.
Threat level: Up to "half a million barrels could still be underwater," per the L.A. Times, citing old records and a 2019 UC Santa Barbara study.
Go deeper