Vaccine hesitancy remains high among essential workers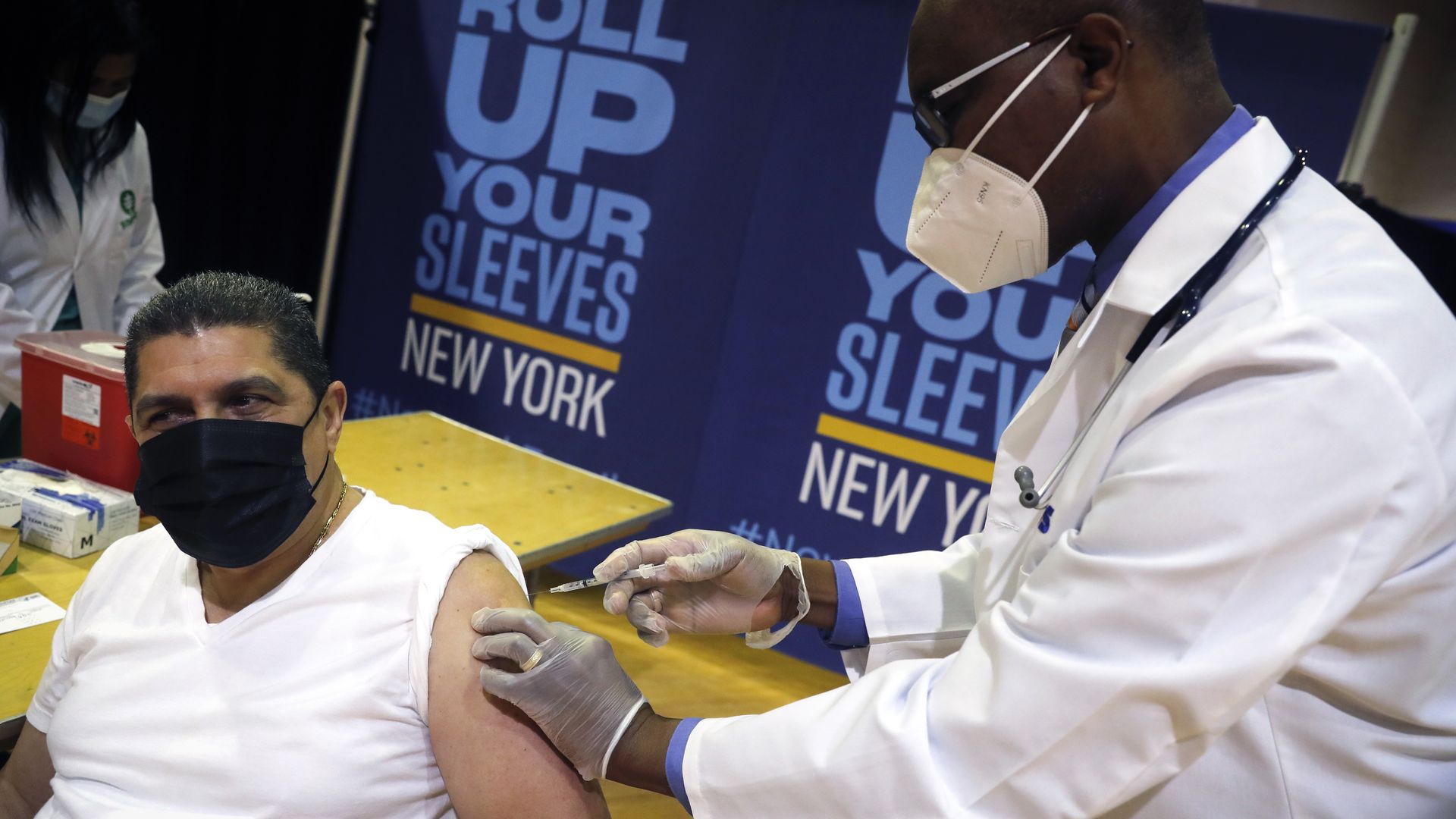 Essential workers who are not in health care are less likely to want a vaccine than the rest of the general public, according to new figures from the Kaiser Family Foundation.
Why it matters: As vaccines become more available, health officials are increasingly grappling with vaccine hesitancy, particularly among those most at risk.
Details: According to the KFF COVID-19 Vaccine Monitor, more than 20% of essential workers who don't work in health care settings say they will definitely not get the vaccine, compared to 7% of non-essential workers.
Nearly half (48%) of essential workers not in health care settings have either already gotten the vaccine or will get it as soon as possible. ]
Be smart: 22% said they'd get a vaccine if their job gave them $200. Nearly 20% said $50 would be enough to convince them, and another 23% would get the vaccine if their employer arranged for a medical provider to come to their work to administer the vaccine.
Go deeper