GOP-led effort to recall Gavin Newsom reaches signature threshold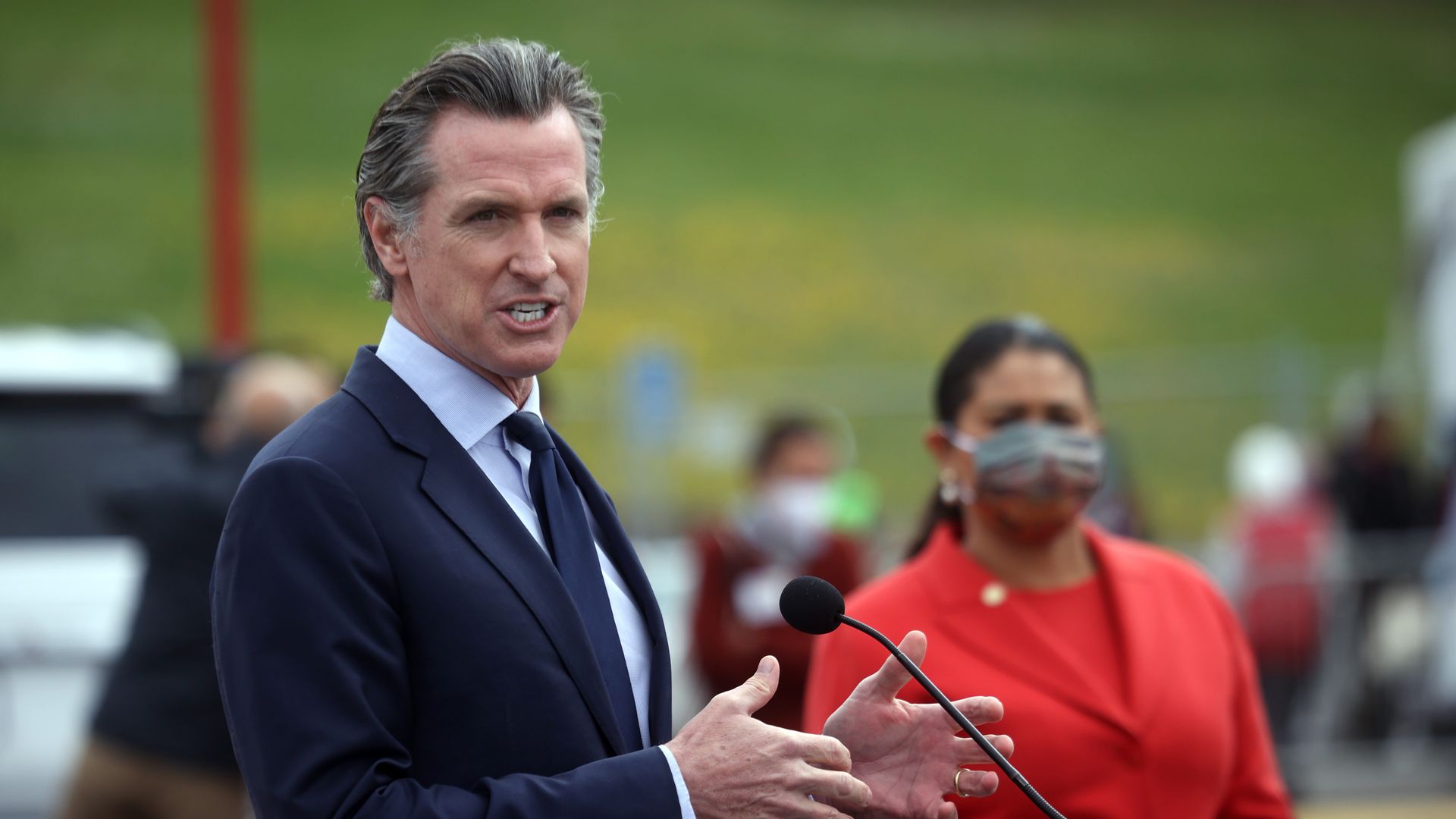 The Republican-led campaign to recall California Gov. Newsom reached the number of signatures needed to qualify for the ballot, state officials announced Monday.
Why it matters: Newsom could face a statewide vote by the end of year, which would mark the second time a sitting governor has had to face a recall election in the state's history.
How it happened: The recall campaign delivered over 1,495,709 verified voters signatures, or about 12% of all ballots cast in the last election for governor, according to a tally from Secretary of State Shirley Weber.
County elections officials will verify signatures and report final numbers on Thursday. Voters will have 30 days to request that officials remove their names from the petitions.

Weber will issue an official certification to confirm if the number of votes still qualifies. Lt. Gov. Eleni Kounalakis would then call an election within 60 to 80 days after certification.
Voters would determine whether or not to recall Newsom, as well as his replacement if he is removed from office.

Only 40% of California voters support the effort to recall Newsom, according to a recent poll, but "the success of the recall campaign in gathering enough valid signatures for a special election delivers a blow to Newsom," Los Angeles Times writes.
The big picture: Newsom won his position by the largest vote margin in modern history, per the Times. But his response to the pandemic led to widespread backlash.
Democratic leaders including House Speaker Nancy Pelosi (D-Calif.) have publicly supported Newsom, blaming the recall campaign on Republican politicians and pro-Trump, anti-mask and anti-vaccine extremists.
Caitlyn Jenner, a longtime Republican, officially filed to run for governor to replace Newsom on Friday.
The last time California voters recalled a governor from office was in 2003, when the state replaced Democratic Gov. Gray Davis with Republican Arnold Schwarzenegger.
Go deeper